WARNING: This story includes disturbing information and images.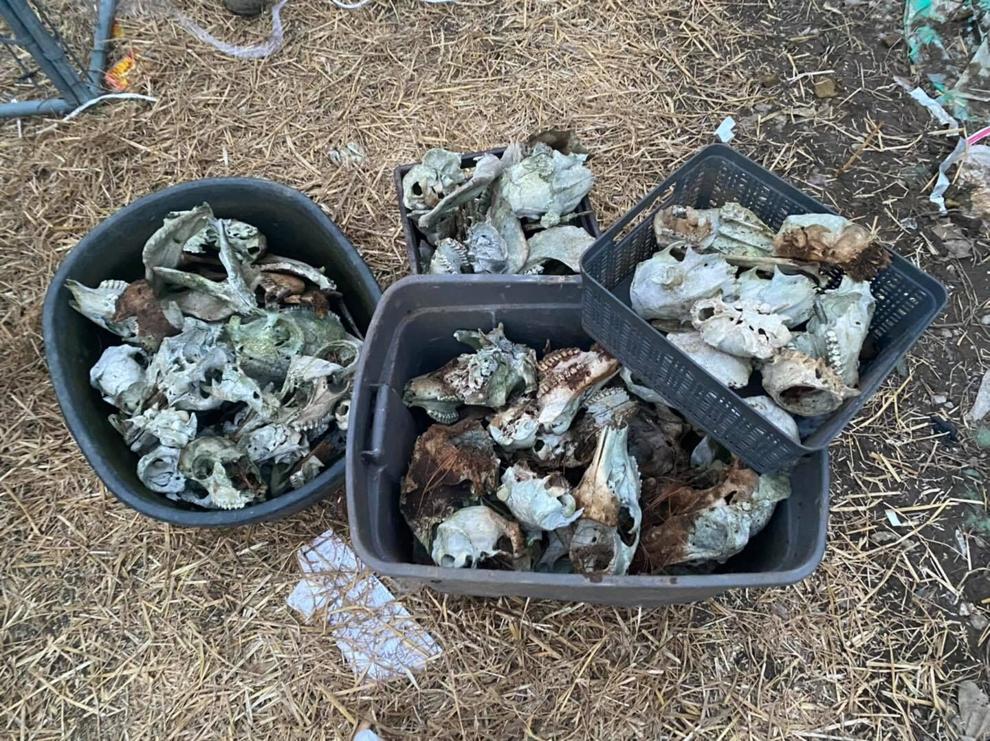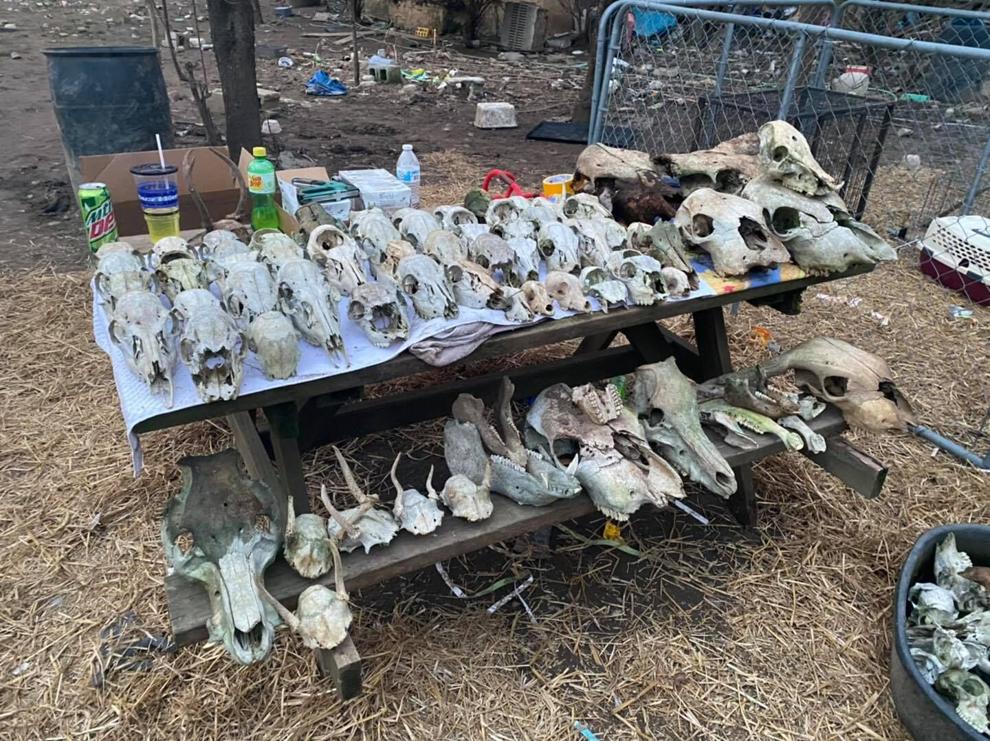 More than 200 dogs have been removed from and more than 100 dog skulls have been found in a home, at Swiss Colony Rd., Gruetli-Laager. Margaret Allanson has been arrested, according Treena Kilgore, president of Dogs on Borrowed Time.
"Over 200 dogs, not including puppies, were removed so far," Kilgore said. "We have a few to go. One mama was literally giving birth during rescue."
Hundreds of dogs died.
"We collected over 160 skulls," Kilgore said. "That does not come close to how many bones are there.  That's just what we picked up."
Rescuers have tried to solve the issue for a long time, according to Kilgore.
"The authorities have known for years," Kilgore said. 
"She was arrested yesterday by (Grundy County) Sheriff Clint Shrum."
Allanson has been charged with animal cruelty for each dog that was rescued. She has been charged with aggravated animal cruelty for each skull that was found.
How to help
Kilgore encouraged donating to help the dogs that were rescued "by donating to receiving rescues."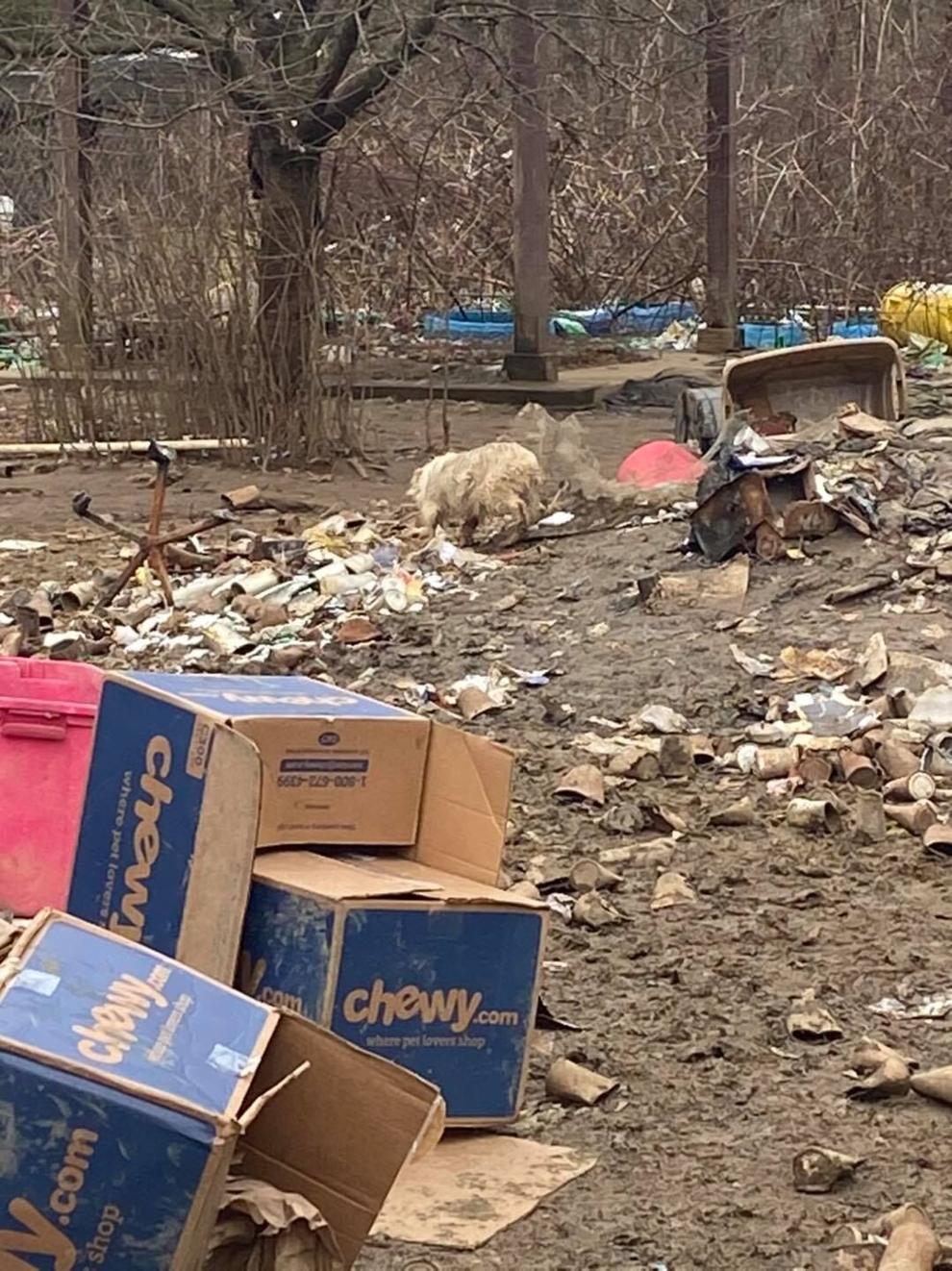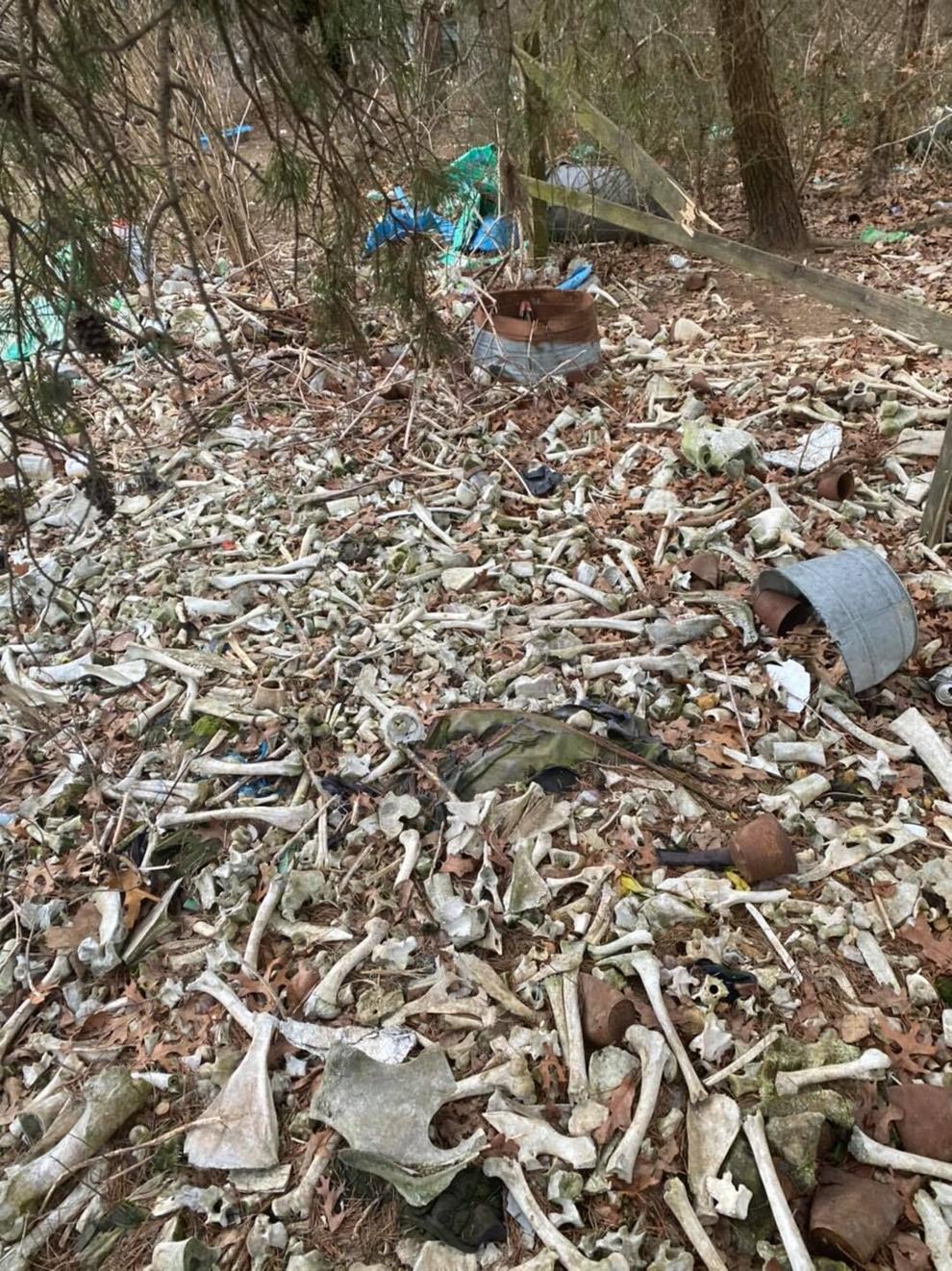 "Guardians of Rescues and All Dogs go to Heaven are the two organizations who made this happen and both are fundraising for the cause," she said. "Go to Guardians of Rescues for a complete list of rescues involved and donate to any of them."
All photos were provided by Dogs on Borrowed Time.