The fall and winter seasons are joyous times of family entertaining. Here is some simple advice to make sure your home is ready when your guests arrive.
Stay away from fads and trends
Fads come and go, so you are going to want to make sure your holiday decorations are as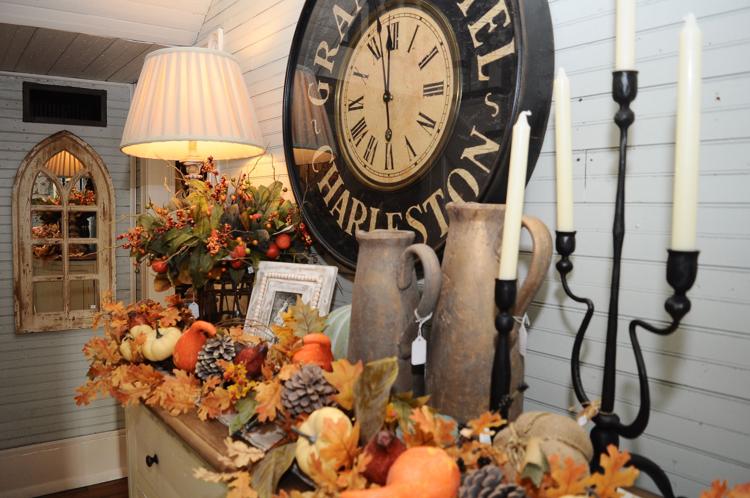 "If you're talking about the holidays in general, stay away from things that are too faddish or trendy. You're going to invest a lot of money in something that you may not want in two or three years," said Allison Dotson, co-owner of High Cotton Vintage Home Furnishings in Manchester.
When designing a theme for the dining room table or a mantel piece, nature is timeless.
"Remember, stick with nature," Dotson advises. You're not going to go wrong with things you find in nature.
Magnolia blooms, cedar boughs and pine top Dotson's list of elements.
"That is a look that will never go out of style," she said.
Lynne Jarrell, High Cotton co-owner, chimed in as well.
"It's a great way to decorate and affordable. Add other things in with that, but let that be your base."
Then if you find that you like that look and you then feel you don't want to keep going out to nature, High Cotton sells faux magnolia, cedar
Look for multi-season décor
Fall is a long season, so don't skimp on fall décor. One trick the pros use is find things that can go from Thanksgiving to Christmas.
"The table is going to be the most universal for the holidays," Dotson explained. "There are a handful of things that we have that we could do the base decoration for fall, then take it and transition for Christmas."
Jarrell added, "You're getting something that will work from September to the beginning of January."
As the holidays approach, the temptation is to rush to get things decorated, but in the long run, you will be happier and come out spending less money by waiting.
"It's not a quick process if you want it done right. You have to put a lot of thought into it. It'll take a while and not be cheap either," Jarrell said.
When in doubt, ask for help. Bring pictures of what you have, but put the thought in and have some idea the style and colors that you're looking for.
The single biggest mistake that people make is to buy items that fit their style, but is totally the wrong size – be it big, framed art on a small wall or a tiny centerpiece lost on a huge dining room table.
"Scale is really, really important. That's where people a lot of times get mixed up," Dotson said. "Everything that goes on your table, your mantle, anywhere in your home needs to be to scale with the space."
That might mean having one centerpiece for everyday, another for that big family get together. You don't want to have people having to strain to see one another.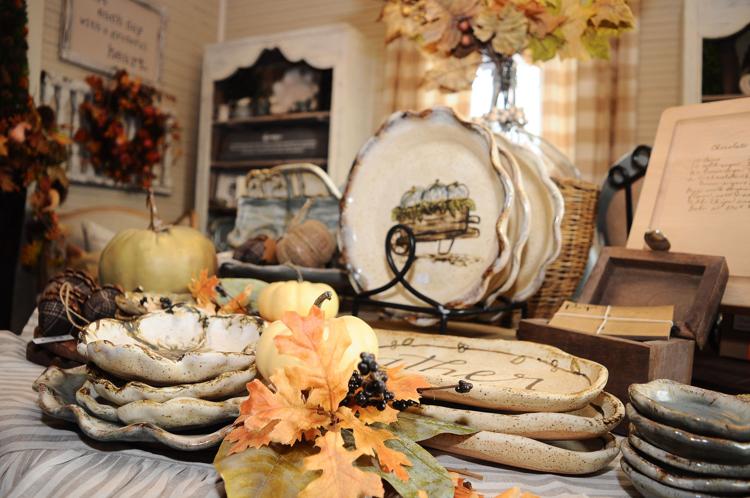 Don't be afraid to call in an expert
For many, decorating is something they have an eye for. For those not blessed with that skill, don't be afraid to call in an interior designer.
"You can learn certain tips and tricks, but it's just natural to some and others not as much, like anything else," Dotson said.
Hiring an interior decorator can save you time and money. Plus you'll like the results better.
The mother-daughter team suggests approaching your expert with a lot of pictures, the color palate, the direction you want to go and most importantly, your style preference.
"Pinpoint what styles you gravitate toward and hire somebody," Dotson advises.
"If decorating is not where you feel you excel, it's worth hiring somebody to help. You'll make mistakes along the way that will cost you dearly and those people can help keep you from making those costly mistakes."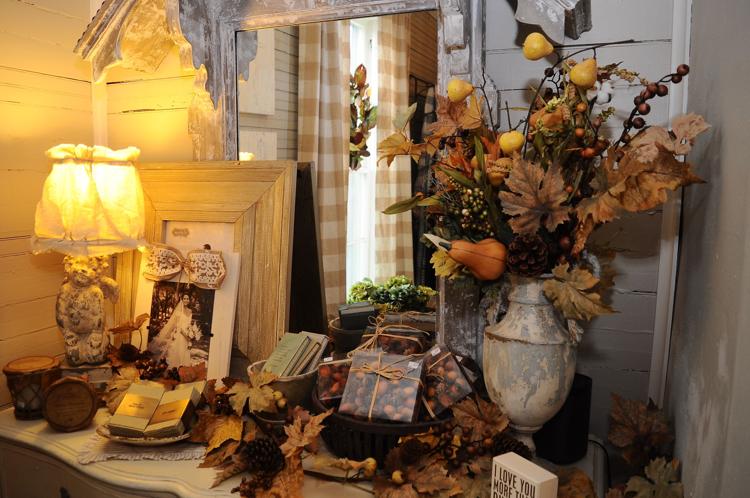 High Cotton has shifted its style over the years from painted furniture to a classic Southern, timeless variation of French country.
"There are some French country elements and some traditional elements, but our goal is to be a classic Southern style – not rustic, more of a timeless look," Dotson added.
Located at 213 N. Spring St., High Cotton features many popular gift ideas for the Holidays, including Etta B Pottery, wreaths, candles, pillows and jewelry; as well as clothing and accessories with new options that include Duffield Lane, Gretchen Scott, Cobblestone and Inane.