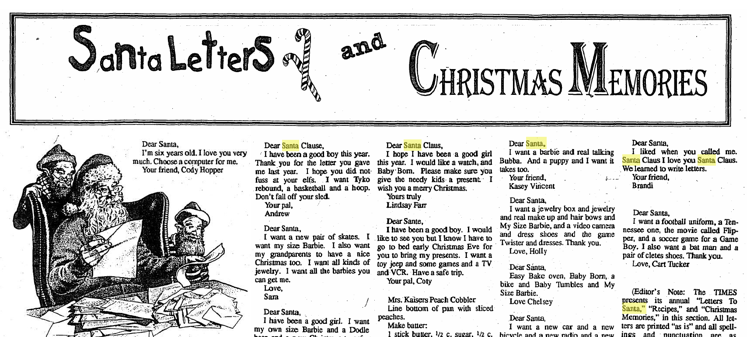 In our research for an upcoming Christmas story, we have found Santa Letters that ran Dec. 25, 1996. 
As many of these people now, no doubt, have children of their own sending their own Christmas wishes to the North Pole, we marvel at the time that has passed, and all the things that have changed.
But while the presents may be different,  the underlying message of peace on Earth and goodwill toward all has remained.