You've probably seen them at Bonnaroo, other outdoor events or even at the park. People balancing effortlessly on top of each other stretching their bodies into eye-catching poses that make their onlookers think, "I could never do that."
However, the truth is you can and local yoga instructor Suzanna Vik is here to show just how to do it.
Those gravity-defying poses you've seen others doing is what is called AcroYoga, a physical practice that combines yoga and acrobatics.
For the past seven years, Vik has been teaching yoga. Five years ago, she began teaching AcroYoga, something she discovered while living in Nicaragua.
"Before our move to Manchester, we lived in Nicaragua," she said. "I started volunteering with a yoga studio and then received training. A teacher came through on the weekend offering a class in AcroYoga."
Two years ago, Vik and her family moved to Manchester.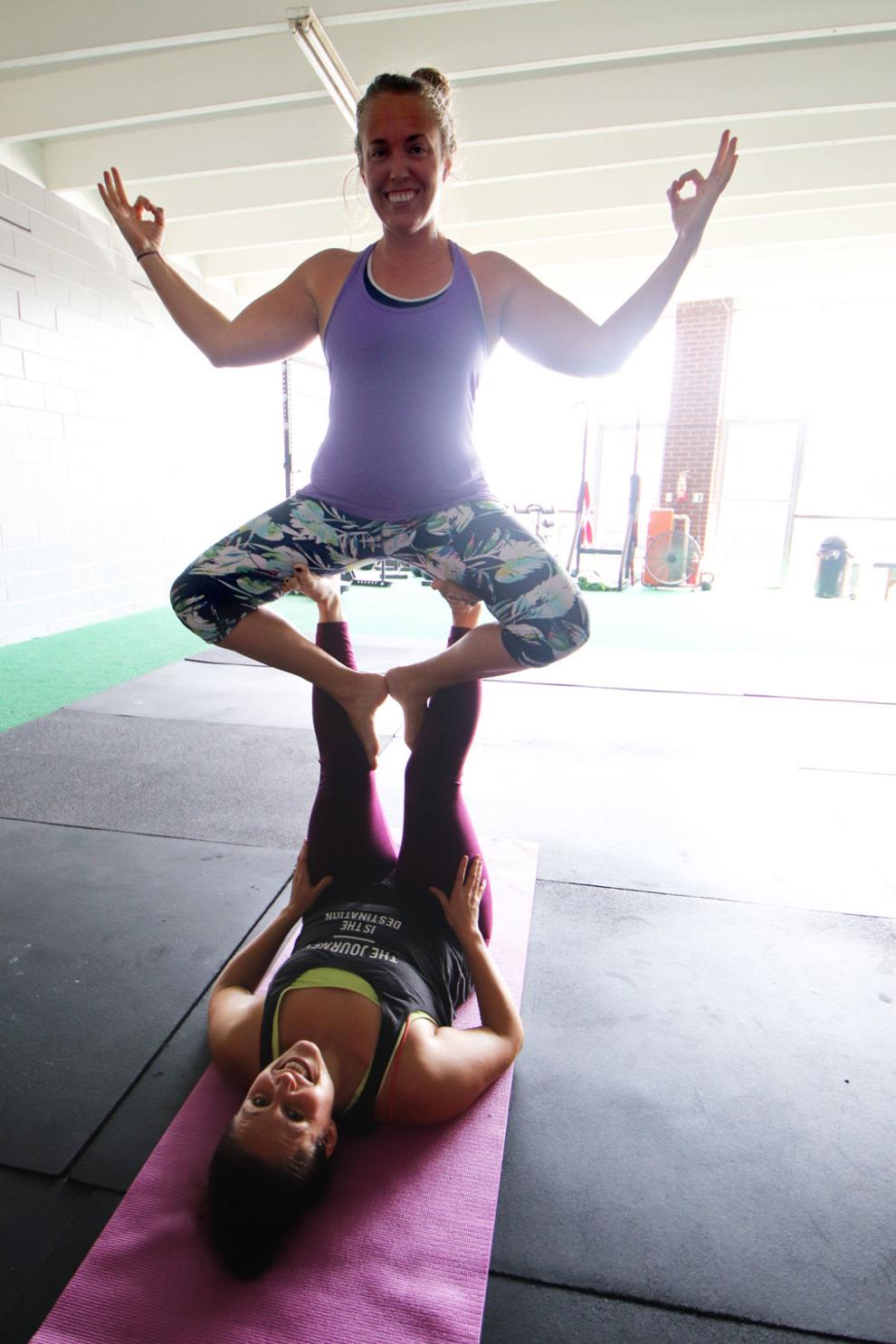 "My husband is a disabled vet," she said. "We have a permanent income and we were looking for place where you get lots of land to start a farm where you could have other disabled vets come and work on the land."
She began to teach yoga at Tri-Star Fitness, 518 Hillsboro Blvd., Manchester and six months ago, Vik began to offer AcroYoga classes as well, thanks to the encouragement of Manchester resident Kristin Luna.
"Cindy Webber, who works at the rec center, told me I needed to meet Kristin Luna," Vik said. "We met up and she told me she did a lot of AcroYoga and added that I should add it after my morning yoga class. Since then, it has kind of organically spread."
Vik said that many people have shown interest in the class, with folks of all ages stopping in and seeing what it's all about.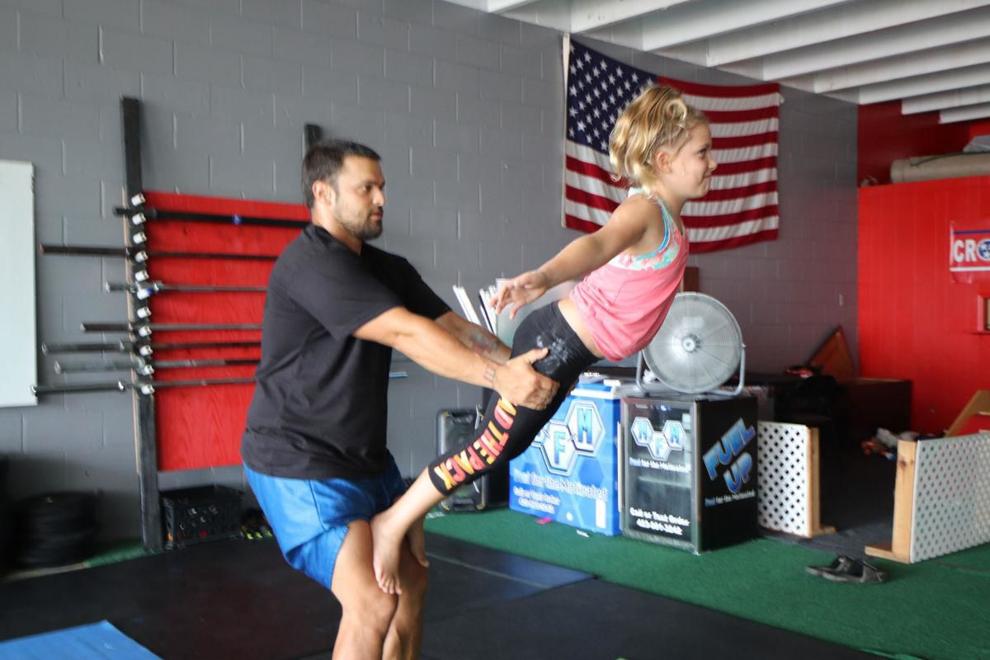 "Since its summer, people have brought their children to participate in the class. I'll just get random emails asking if they can stop in and take a class," she said.
AcroYoga combines yoga, healing arts and acrobatics
AcroYoga blends the wisdom of yoga, the dynamic power of acrobatics, and the loving kindness of healing arts. These three lineages form the foundation of a practice that cultivates trust, playfulness, and community.
You don't need a partner to find partnership
Flying solo? No worries. Vik said you be able to team up with someone at class. She is available along with her husband to help with poses and other instruction. There are also others in the class who will help with newcomers. Vik added that that there are many benefits to working with new partners, including that it allows one to become more open with the practice.
AcroYoga is for every body
Vik said AcroYoga is for everyone. While some core strength is needed to begin, Vik said taking a few classes will help you develop the necessary building blocks to take your physical skills to new heights.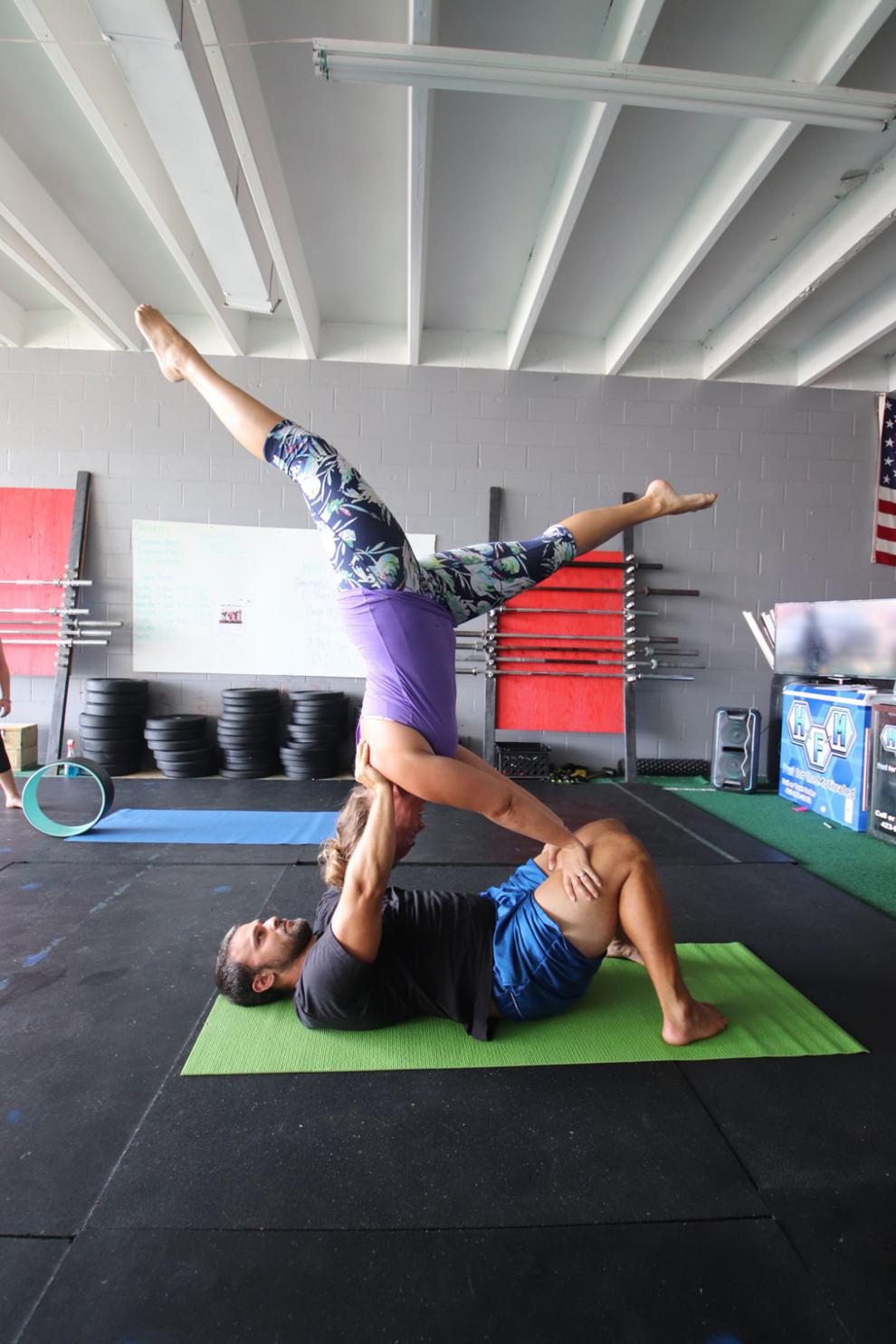 "I would say you don't have to have a strong yoga practice to start AcroYoga. You need to be base level strong. You need to be able to hold a plank for 20 seconds. When you're flying, you're in the plank position," she said. "However, if you practice, you'll be able to more than just the 20 seconds. But you do need to have a bit of core strength. You need to be a somewhat flexible and you also need to be trusting of another person."