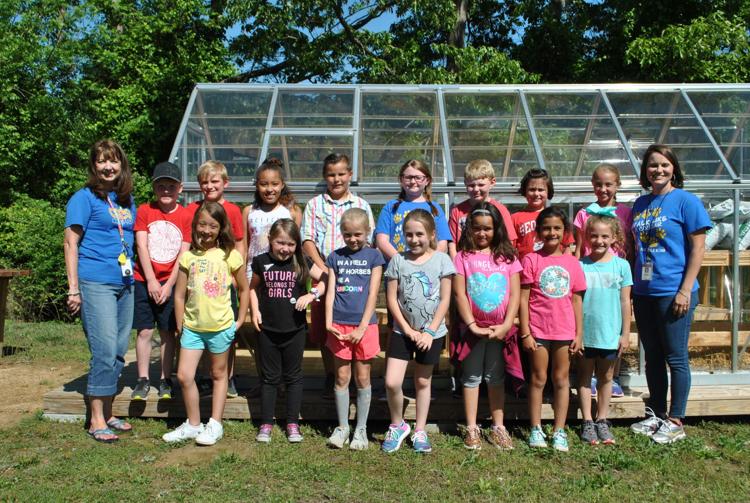 College Street Elementary School's Cougar Cultivators, which planted and grew crops in three raised grow beds behind the school, finally got to taste the fruits of their labor on Monday, May 6.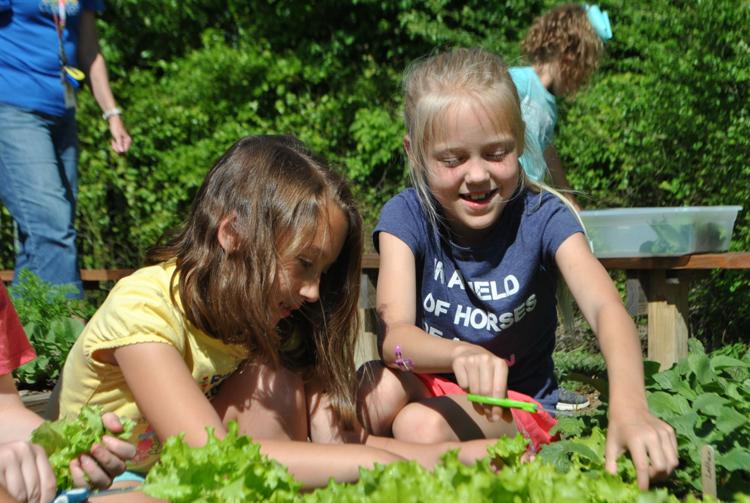 The 15 second and third graders learned how to harvest lettuce, spinach and radishes. They filled a plastic container with the vegetables before dividing them up amongst the group to take home.
Still growing in the three raised beds is lettuce, spinach, beets, peas and cabbage.
"We tried to choose vegetables to harvest before the end of the school year," said second grade teacher Elisha Robison. She and her daughter Amanda Willmore, who teaches Pre-K, both lead the club.
All of the kids were excited to cut the lettuce and spinach, but the main attraction was pulling up the radishes. Each student got to pull up at least two and all of them were amazed by how red the vegetable was.
The harvest filled a plastic container and their harvest was sent home with the students.
The greenhouse and raised beds were funded by a Home Depot grant.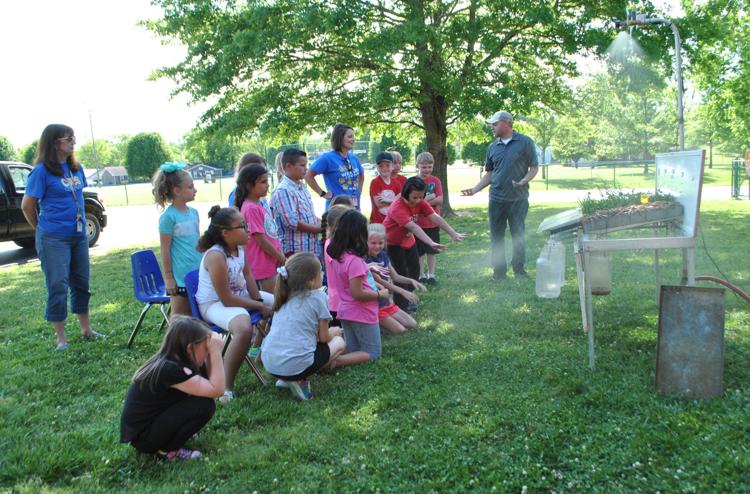 After harvesting, the students learned about soil conservation from Amanda's husband, Allen. Allen, Manchester's soil conservationist for the United States Department of Agriculture's Natural Resource Conservation Service of Tennessee.
Three small trays with holes in the bottom to allow water to drain through were placed on a table, above two jars each – one directly below and one at the end of the tray. Each tray had a different type of natural land in it – packed dirt, prairie grass and farm land with residue on top. The students guessed which tray would allow the most water to seep into the soil and reach the bottom jar before Allen turned on the water.
After letting 2 inches of "rain" fall onto the crops, the students saw how the packed dirt allowed the water to run off the top and none of it seeped into the dirt and how prairie grass provided the cleanest and most water to enter the ground.