Area churches offer special services for the holiday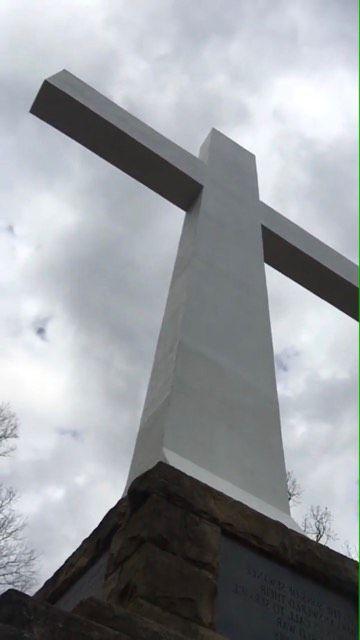 For the faithful, Easter is much more than baskets and chocolate bunnies; it is the most important holiday.
Throughout Manchester, many area churches will hold special services and events in remembrance of the Biblical story of Jesus's crucifixion and resurrection. These include:
The Coffee County Ministerial Association will hold an ecumenical Good Friday service noon, April 19  at  Saint Bede's Episcopal Church, 93 Saint Bedes Drive. The sermon The seven last words of Jesus will be by Mary Hassell of Saint Bede's. a soup lunch provided by St Bede's will follow. Donations will be accepted for Good Samaritans of Manchester and Tullahoma.
Canvas Community Church will hold two Easter services, at 8:30 a.m. and 10:30 a.m. at 1886 McArthur St.
Christ Apostolic Church will hold a special Easter message plus activities for all children at 10:30 a.m., at April 21 at 1628 Old Tullahoma Hwy.
Calvary Baptist Church will hold Resurrection Sunday starting at 10 a.m. at 4969 McMinnville Highway. Breakfast, worship and an egg hunt will occur as well.  
Encounter Life Church will start the day with an Easter breakfast at 8 a.m., April 21. Easter Breakfast. Worship will be at 9:30 a.m.
First Baptist Church will hold worship at 8:30, 9:45 and 11 a.m. on April 21 at 1006 Hillsboro Blvd.
 Easter Sunday at First Presbyterian Church, 1101 Jackson St., will hold breakfast at 9 a.m., Sunday School at 10 a.m., Worship at 11, a.m., followed by an egg hunt at noon.
Noah's Fork Baptist Church will hold an Easter service 6-9:30 a.m. on April 21 at Farrar Hill Cemetery Rd.
St. Mark Catholic Church will hold a pancake breakfast and egg hunt from 7 a.m.-11 a.m. to raise money for the children's ministry. An egg hunt will be at 10 a.m. Plates are $5 for adults and children over 10. Ages 9 and under meals are $3 per plate.
Tri-star Fitness will hold the last mile April 19 to recognize Good Friday participants will carry weight for one mile while we reflect on Jesus' sacrifice. This will take place during their regular hours at 5:30 and 8:30 a.m. and  5:30 p.m. at 857 McArthur St. The event will be completely free and open to everyone. Participants can carry as much weight as they want or walk without weights.
Victory Baptist Church will hold an Easter egg hunt for children plus the resurrection story during the adult worship service at 10:45 a.m. at 649 Old Seminary Rd.