Coffee County Schools welcomed eight new school resource officers (SROs) during the start of the 2018-19 school year. Many of them came in when Sheriff Chad Partin took office on Sept. 1. All of them worked in law enforcement previously and a many of them worked locally before going in to the schools.
The Coffee County School District SROs are North Coffee Elementary's Alethia Rawn, Deerfield's Hassan Peterson, East Coffee's Kenney Sullivan, New Union's David Grosch, Hillsboro's John Krause, Hickerson's Jason Dendy, Central High School's Eric Clem, Raider Academy's Kelly Smith and Coffee Middle School's Sergeant. Laura Nettles. 
The three featured below all were hired on Sept. 1 and all have military backgrounds.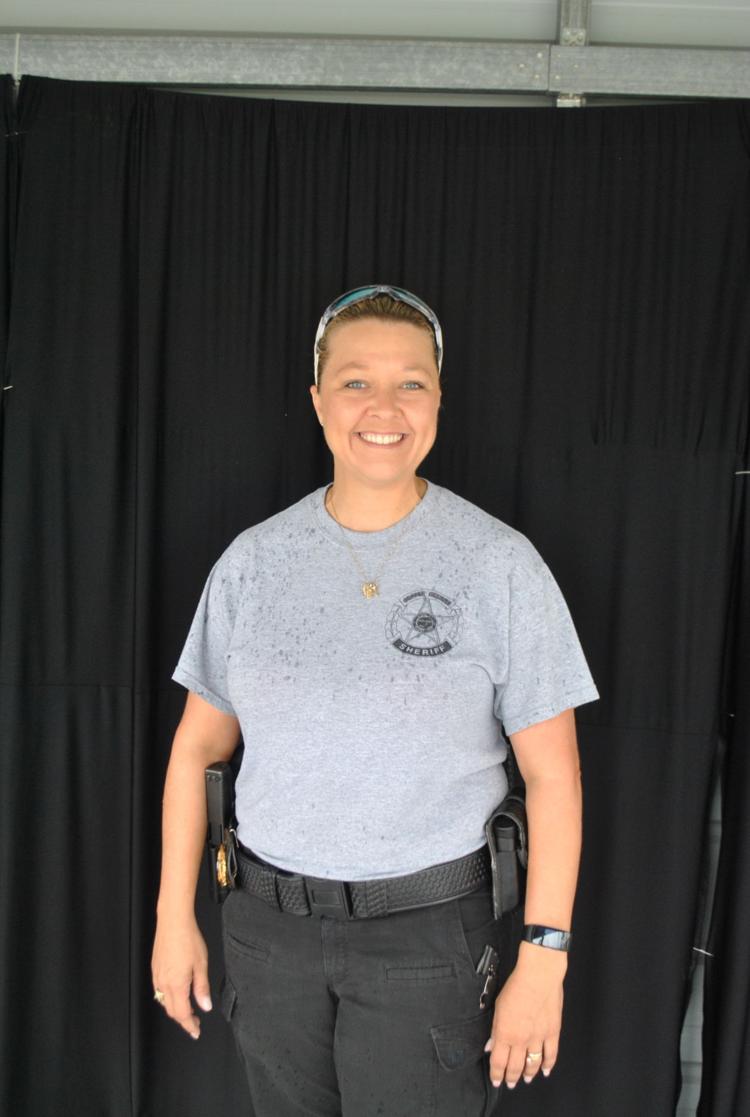 Rawn has 5.5 years as an SRO already under her belt. She graduated from Central High School in 1999 and then went into the Army National Guard as a military police officer. She put herself through the police academy in 2010, worked in the sheriff's department before transferring to the Tullahoma Police Department for a few years. She then transferred to Bedford County and became Shelbyville High School's female SRO.
"I love the kids," Rawn said. "I love interacting with the kids. I bring a lot to the table as far as the experience I have. I'm glad to be here. I live in Coffee County. This is where I'm from, so I'm glad to be back home."
The 38-year-old later added, "I enjoy it, it's just a lot of fun. You get to build a lot of those relationships with the kids and build that rapport. They look up to you, they come to you with their problems. It's just a wide variety of different scenarios that come up during the day they may need assistance with and it's just rewarding to see."
Now working at North Coffee Elementary, Rawn welcomes the change of pace. The kids have welcomed her with open arms and she has reciprocated the feelings – she's shown students her patrol car and the lights on it and has been reading to different classrooms.
"I enjoy teaching them about what we do, why we're there, what our purpose is, to build that relationship with them, to let them know that the police aren't people you should be scared of – we're people they should come to if they need help or if they have questions about something," Rawn said. "We build these relationships and bring them up in our community and teach them about different things they come into contact with throughout their everyday life and how to handle situations the right way."
Rawn lives near the school and knows the area well. She is confident in her knowledge of the area and in the school security. All of the exterior doors remain locked and, with the exception of arrival and dismissal, the front doors are secured as well.
"I would like for the parents to know that their children are in safe hands," Rawn said. "I would want them to know that I will always be accessible whether they need me day or not. Those precious babies, that's somebodies child and I will respect every child no matter what and I will always be there for the children."
Rawn was the recipient of the President's Award for the state of Tennessee in the 2015-16 school year for safely disarming a Shelbyville senior. The male had a .22 caliber handgun, a box cutter and a pipe with marijuana residue on his person. Rawn was able to take him into custody without any incident.
"I hate that happened over there, but…a lot of students could have potentially gotten hurt should that child chose to use [the gun]," Rawn said. "It was loaded. We were able to obtain those weapons and that pipe safely. All the kids where safe."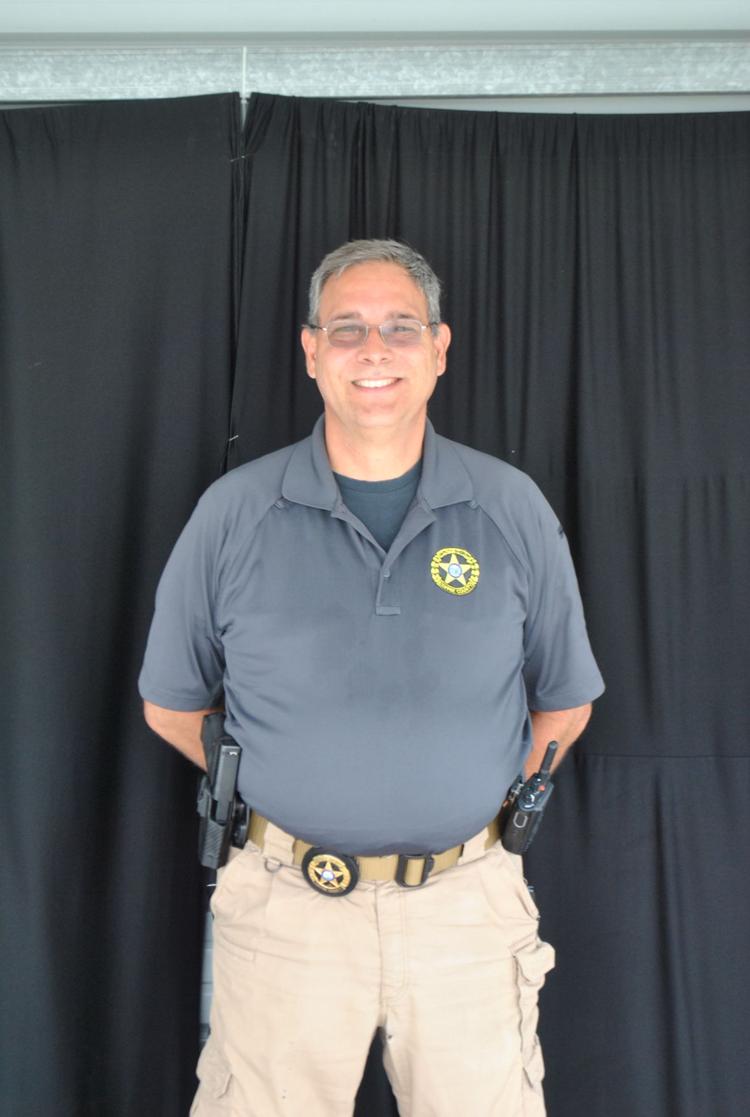 Krause fought in the Gulf War (Desert Shield and Desert Storm) in 1990-91, so protecting Hillsboro Elementary School is a walk through the park. Before that, he served in Clarksville for six months after transferring from the Huntland Police Department, a role he began in 1989.
"When I came home, I decided I wanted to be closer to home so I got a job at Warren County Sheriff's Department," Krause said. "I was promoted to sergeant, a lieutenant and eventually investigator.
"A position become available at Manchester Police Department. I worked there for about 6-7 years and then a position became available out of the Airforce Base. I was there for 13 years. Then Sheriff Partin hired me as a school resource officer," he explained.
Krause has twins in the school system. As a parent, he was all for installing SROs in all of the county schools. As an officer, he wanted to jump on board.
"I really think that even though the times that we live in dictate what we have in the schools, I think it's very important to have an active school resource officer in the schools. I just wanted to be part of that," the 52-year-old said.
His daily routine includes patrolling the inside of the school and the outside perimeter. He will use his patrol car to drive around the building and check for suspicious activity. When the kids are in the halls, he is friendly with them and interacts with them in hopes of being seen as a friendly office, he explained.
"Some were shy and nervous at the beginning, now it's getting to the point where they're high-fiving me and fist bumping me and of course the little ones want to come up and hug you. I'm just having a great time," he said.
Krause understands that his duty is to protect the students, faculty and staff in Hillsboro Elementary. He's thought about what he would do if a threat managed to get inside and, while he prays it will never happen, he has prepared himself for that outcome, should it occur, he said.
His experience in the Army Reserves, in Desert Shield and Desert Storm and as a former member of the Warren County Sheriff's Department Tactical Response Team, he feels confident that he can handle any situation.
While that is always in the back of his mind, it doesn't stop him from enjoying his new position.
"I just look forward every day to come to work," he said. "This has got to be the best job I've ever had Hillsboro has got to be, the students, the faculty and the community, has got to be the best around in Coffee County."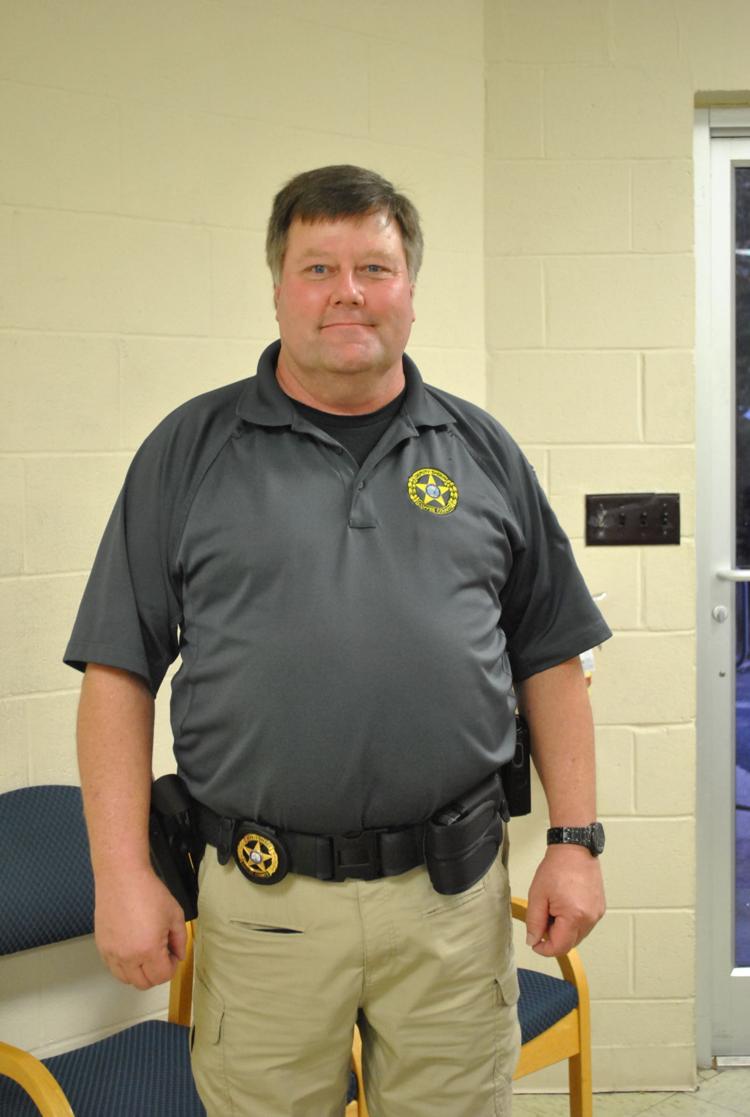 Before he got into the world of policing, Sullivan was in the National Guard in their counterdrug division. He went through the police academy after he left the guard and spent 12 years with the Manchester Police Department. He left the police department for a while and then Partin recruited him back as an SRO. Now, he serves as SRO for East Coffee Elementary.
"I thought it would be a good program so that way parents and children felt a little safer and I could still support the community," Sullivan said."
He added that the staff and faculty are great work with and everyone seems happy that he is there. The kids, though some were nervous at first, now share those feelings.
"Now they're all waving and giving your high fives," said the 54-year-old. "Some are running up and giving you hugs. So the kids are really warming up.
"It makes a person feel good," he added. "You see a lot of teachers and everybody else smile, parents, when I'm out there loading and unloading buses or car riders, a lot of them, you just see the parents always thank you. The kids come up and say 'hi.'"
His daily routine involves walking through and around the school to make sure nothing is out of place and the doors are secured. If anyone needs help, he assists them. He supports the staff and faculty wherever he can, checks classrooms, makes sure everyone remains safe and interacts with the students.
"Luckily so far, it's been quite and that's the way we hope to keep it," Sullivan said.
If the quietness does end and a threat enters the school, Sullivan has a plan. Having a background with the Manchester Police Department means he has done active shooter training in Westwood Middle School, so he knows the steps to take.
"We got to find exactly where he is at, try to stop the threat," Sullivan said. "Of course you'd be calling for help. Make sure all the kids are cleared in the area where you'd be going to or where he is at to try to control that situation."
To the parents, Sullivan thanked them for letting him be a part of their kids' lives and for allowing him the chance to keep them safe while they are away from home.