Jamie Harden's Ultimate Oldies will present "Christmas Winter Wonderland" shows in Woodbury's Arts Center of Cannon County on Dec. 14-16. Friday and Saturday shows are at 7:30 p.m. and the Sunday matinee is at 2 p.m.
Harden said the show will cover the range of Christmas songs and carols from Brenda Lee to the Trans-Siberian Orchestra.
"We will have our normal Christmas show with Christmas rock 'n' roll, holiday classics rock 'n' roll-style, we have a country Christmas section, a Trans-Siberian Orchestra section and a bluegrass section," he said.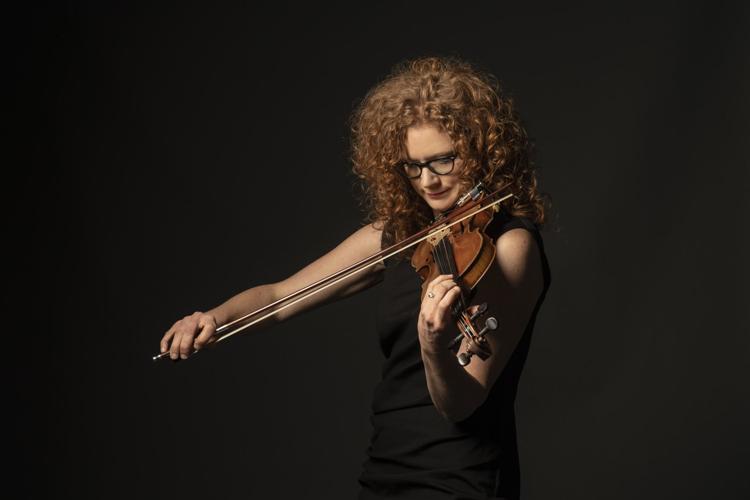 Famed local artist Becky Buller will bring her award-winning bluegrass sound to the show.
"I love Jamie, Becky (Harden) and the entire Ultimate Oldies crowd," Buller said.  "My husband (Jeff Haley), sits in with them on acoustic guitar quite a bit.  They are just a fun group to hang and make music with."
Buller will be performing some original music in the show, "Our Gingerbread House" and "The Savior Is Born", and covering a few country Christmas songs, slinging some classical violin.
"They have come Elvis songs on deck…. I'm looking forward to doing something so completely different from my regularly scheduled programming," she said.
She will also play the violin in the Oldies orchestra as well as playing the fiddle to her bluegrass songs.
"I studied classical violin and played in a couple orchestras while in high school before chucking it all to go to bluegrass school at East Tennessee State University.  I feel so blessed to have both disciplines handy when working with students; each is do beneficial to the other.  All that being said, I haven't performed classical music in a long, long time,  so this is either going to go really well, or I'll do a complete face plant," she joked.  "Come on out to the show just to see how I do."
Harden said the range of music will offer something for everyone, not just country or bluegrass.
"We're bringing all types of music. There will also be a traditional, reverence section, as well as the Trans-Siberian sections," he said. "There's going to be rock 'n' roll, country, bluegrass, pop. Just a little bit of everything in Christmas.
Harden said the Oldies orchestra's renditions of the rock/classical music of the Trans-Siberian Orchestra were very popular when the Oldies included it during the Manchester show last year.      
New this season, the orchestra added David Howard of Kingston Springs, TN to the show. Howard will be a regular fixture with Oldies.
The concert will feature the rock 'n' roll band, in addition to the strings and horns ensemble.
"It's the whole, group," Harden said. "It's the biggest group I've done a show with."
Harden noted that tickets will likely sell out quickly with only three opportunities to see the shows.
"I encourage people to get there ticket soon. It's going to be a really good show. Becky by herself is worth the price of admission," he said.