Thanks to an initiative that began about a year ago, the community has aided the mission of Blue Monarch.
Recently Jiffy Burger in Manchester donated about $500 to Blue Monarch, an organization that supports women who are survivors of abuse and who battle drug addiction.
Customers at the restaurant decorated the walls with dollar bills, and then Jiffy Burger matched the money.
The initiative started about a year ago, when Emily St. John placed a dollar bill on the wall.
"My daughter, Emily, hung up a dollar last year for fun over the register and wrote her name on it," said Tracy St. John, owner of Jiffy Burger. "That's how it started. But after Emily did that, Bonnaroo came to town and more dollars started showing up. And then just our everyday customers started writing their names on bills, and before long, there was money hanging all over the dining room."
Because of the pandemic, the restaurant was closed for several days.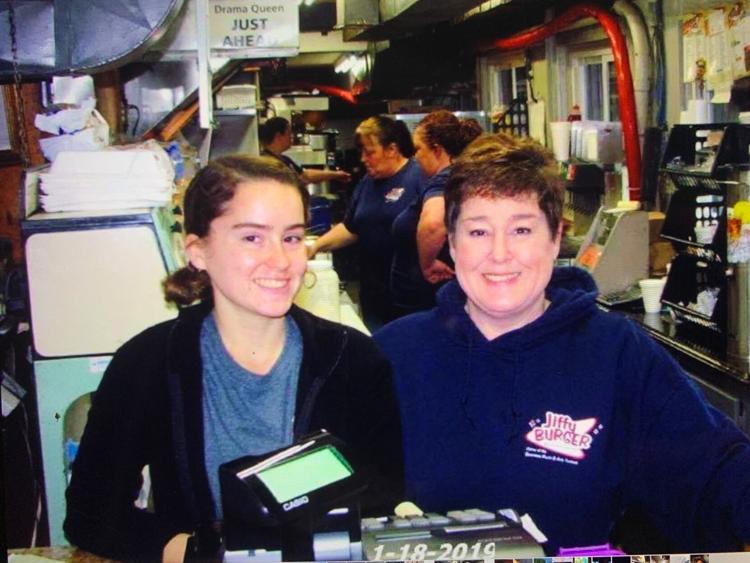 "We completely emptied out the restaurant during shutdown, painted and did floor work, so we had to remove the money off the walls," St. John said. "Then the question was: What do we do with it – do we hang it back up? Emily asked if we could just donate it to a local charity and maybe match it somehow. We liked the idea, so we let Emily pick the first charity and Blue Monarch was her first choice."
St. John plans to turn the initiative into a tradition.
"The walls are empty now, but if the dollars start appearing again, we plan on donating them and to another local charity," St. John said. "It was a fun idea."