A new store that sells natural products to promote health opened in Manchester on Friday, Jan. 25. Nature's Elite sells CBD oil infused products to anyone over the age of 18.
CBD Oil from the hemp plant, which is what Nature's Elite sells, is legal in all 50 states and approved for all ages to use. It is cannabidiol, which another local store, JugHeadz Juice, uses as well in food and drink products. Cannabidiol is a non-addictive anti-inflammatory.
What sets Nature's Elite apart is they sell the CBD Oil in its drinkable forms, in lotion and as edibles for pets. The stores products are made to last the customer a long time and come with a recommended dose from the owner.
"I'm not here to make a bunch of money, I'm just here to make people feel better naturally," said Dustin Murray, the owner of Manchester's Nature Elite location.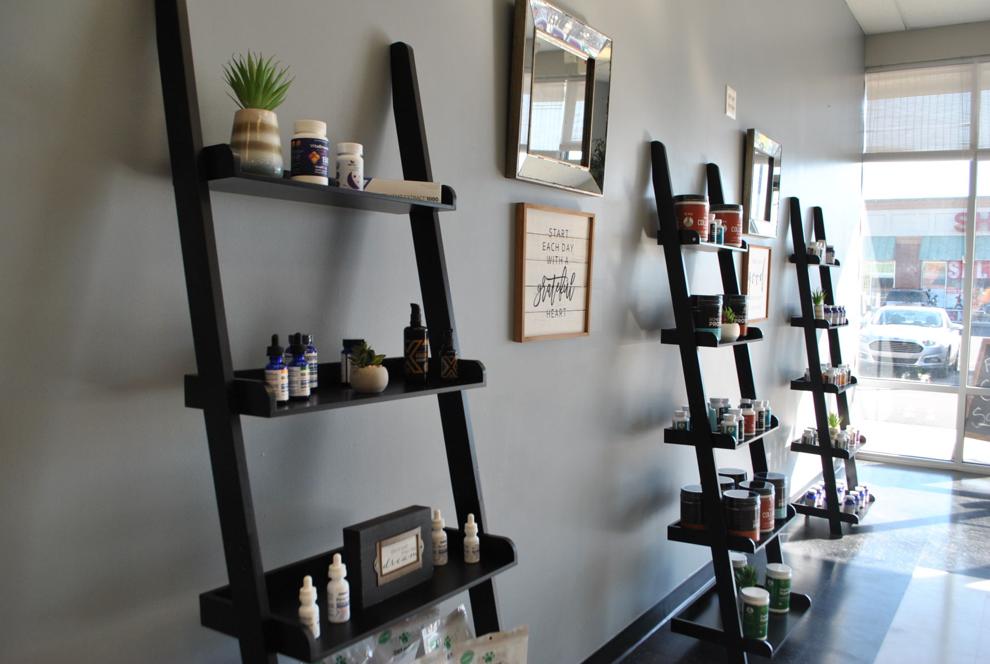 The store sells products that range from 0 percent to 3 percent THC (tetrahydrocannabinol), which does show up in a drug test. If worried about that, Murray said to either be upfront and honest with employers about what is in their system or to go the zero THC route.
At Nature's Elite, a customer will find MedTerra cream, which is a lotion with zero THC to be used in moderation on aching areas of the body, Elixinol, which can be ingested and is Co2 extracted in Colorado, and more. They do have a product for a vape pen and one that only requires a drop on the tongue.
Some of their products include a sleep aid and extra vitamins for customers who lack some nutritional need or vitamins.
To properly use CBD oil, a user must maintain their intake and slowly ween off of it as fitting for the user's needs. It is not a product that needs to be compounded, as the body will flush the extra out of its system. Murray will tell every new customer this before they buy the product.
"I'm not one of those businessmen who want people to come back right away, I want people to feel better," he said.
Murray added the vape aspect of it isn't "trendy," because the vapor needs to be held in for a few seconds before exhaling, meaning there shouldn't be a vapor cloud released.
The Manchester location also sells honey and granola, which are made in Lynchburg, to help with allergies.
CBD oil starts at $29.99. Pet edibles start at $23.99.
CBD oil is an anti-inflammatory that can give relief to people who have anxiety, chronic pain, nausea, Inflammatory bowel disease, Crohn's Disease, psoriasis, arthritis and more. It comes from the hemp plant. Depending on the need, there are slow release and quick release options available.
"We have a lady in Tullahoma who neuropathy in her feet, came into the store in tears. She came back a few weeks later in tears because she wasn't in pain anymore," Murray said.
Murray has been taking CBD oil for three weeks to help him stay on his feet all day. He worked in insurance and sat at a desk for eight hours a day. Now, he is on his feet all day and that resulted in pain. With CBD oil, his feet no longer bother him.
He takes it in the morning as part of his routine to help him feel energized and better as soon as he gets out of bed.
Nature's Elite in Manchester can be found in the strip mall across from the Walmart Parking Lot. The store's phone is not yet hooked up, but Murray can be reached on the business's Facebook page.
Nature's Elite also has a location in Tullahoma and is expanding to other communities, such as Shelbyville, soon.