As the Covid-19 pandemic continues to rage more businesses have shifted their hours and practices to accommodate the public. Prater's BBQ has been serving the Manchester community for seven years, and to continue to do so has adopted practices that many other businesses have been using during the pandemic.
"We're doing the best we can," shift leader Julie Zabel said. "We've been cleaning non-stop and have hand sanitizer everywhere. We've implemented some changes with the specials as well to accommodate customers during this time."
Some examples of these accommodations are free drinks provided with every purchase and certain daily specials, such as 50 cent wings for dine in orders are now applicable for carryout orders. The restaurant also has a drive through service for the convenience of the customers.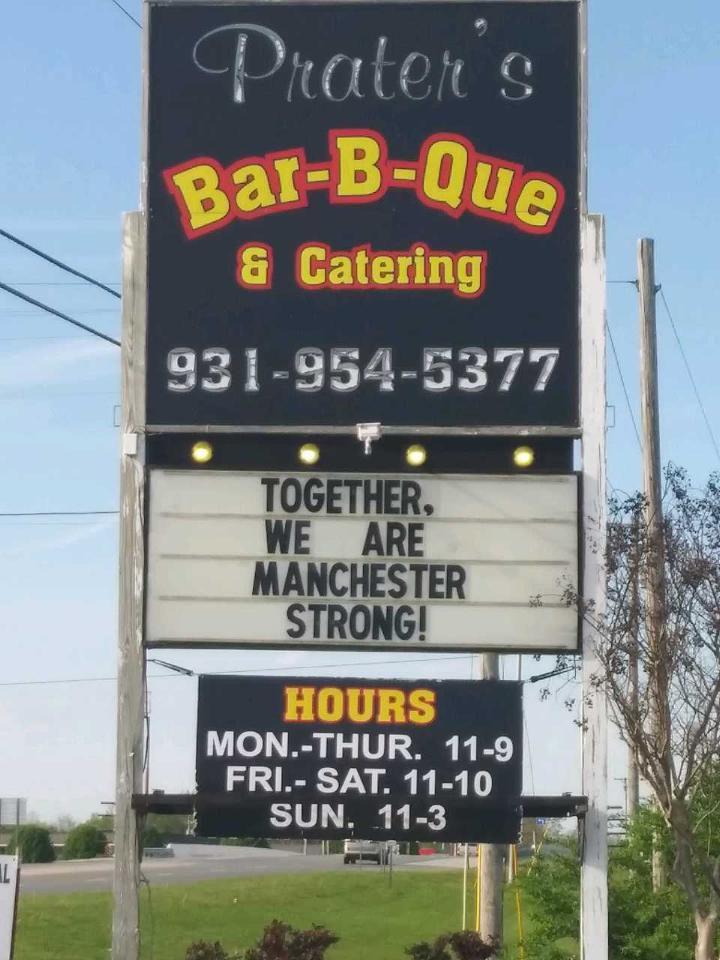 Even still, like many businesses during this pandemic Prater's has had a slowdown in sales during this time.
"Our sales have dropped off quite a bit during this pandemic," Zabel said. "I feel like the sales are starting to work their way back up though. We have also had to drastically cut hours for many of our employees. Some of them don't even have any hours for this week at all."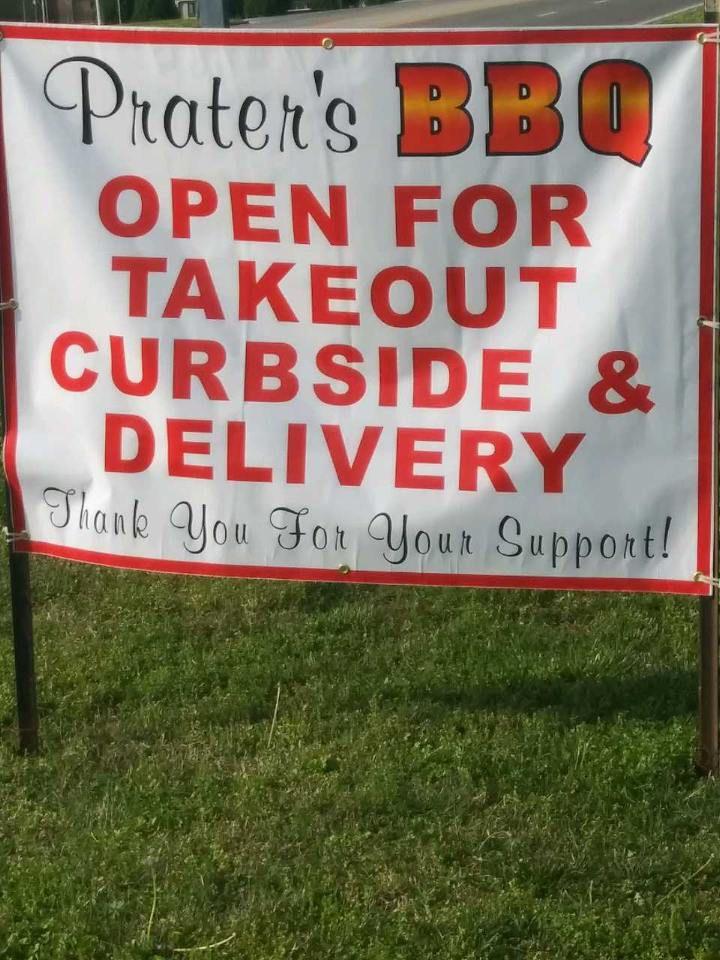 Despite the downturn Zabel noted there has been a lot of community support during this time.
"The community has really come together to support all of the local businesses during this time. I've noticed customers that haven't been around as much show their support and appreciation for the local businesses and for that we are really thankful." 
Prater's hours have changed during the pandemic to 11 a.m. to 8 p.m. If you have any questions, check out their Facebook page. You can also see what specials the restaurant has each day as well through their Facebook page.
The eatery is located at 620 Woodbury Hwy, Manchester, Tennessee. For more information, call 931-954-5377.