The Coffee County Fair is set for Sept. 21-26, at the fairgrounds, 99 Lakeview Dr., Manchester.
With the pandemic still ongoing, organizers are taking steps to protect visitors, according to Phillip Johnson, president of the Coffee County Fair Association.
The pageants have been canceled. Other cancellations include the 4H Science fair, Junior Education booth, hick Chain Show Sale, Plant Sale, Youth Field Day and the Pet Show.
"This year's fair we are not going to have the beauty pageant because there is no state pageant for the Fairest of the Fair to go to," Johnson said. "We decided not to have any of the pageants. Because of the space constraints, it would be hard to keep safe distance. There will be no 4H science fair projects this year. And we're not having FFA school group projects either because of the way school is operating."
What to expect
Visitors will have a chance to enjoy the rides. Precautions for extra spacing will be in place.
"We are going to have the carnival rides, the biggest draw for most people," Johnson said. "We are going to have all the agricultural events, sewing, canning, gardening divisions, junior and adult. The barns are going to be open. All the exhibits of chickens and rabbits and all the shows will be still going on, as far as the sheep, the dairy cattle, and the beef cattle. We will still have entertainment through the grandstands every night. Saturday night, we will have a big tractor pull, like we did last year."
Changes for COVID
"We will be monitoring the number of people in the buildings and in the barn area," Johnson said. "Our grounds are spread so far apart, we can accommodate what our past capacity has been for ticket sales, and we will still have plenty of room. But we will watch that. If we get close to our capacity, we will have to close the gates."
Organizers are following guidelines of the Centers for Disease Control and Prevention.
"We are following CDC guidelines, as far as social distancing and spacing," he said. "We are encouraging people to wear masks, but we're not requiring them because they're not required by our county at this time. If anything changes, we will change our requirements."
The carnival will follow social distancing, he added.
"The lines will be set up in a way where there will be enough space between visitors," Johnson said. "There will be a limit for a certain amount of people on each ride. There will be sanitizing between rides. Hand sanitizer will be available throughout the grounds. Our exhibit buildings will have a one-way path."
Visitors will enter one door, have a one-way path, and exit another door.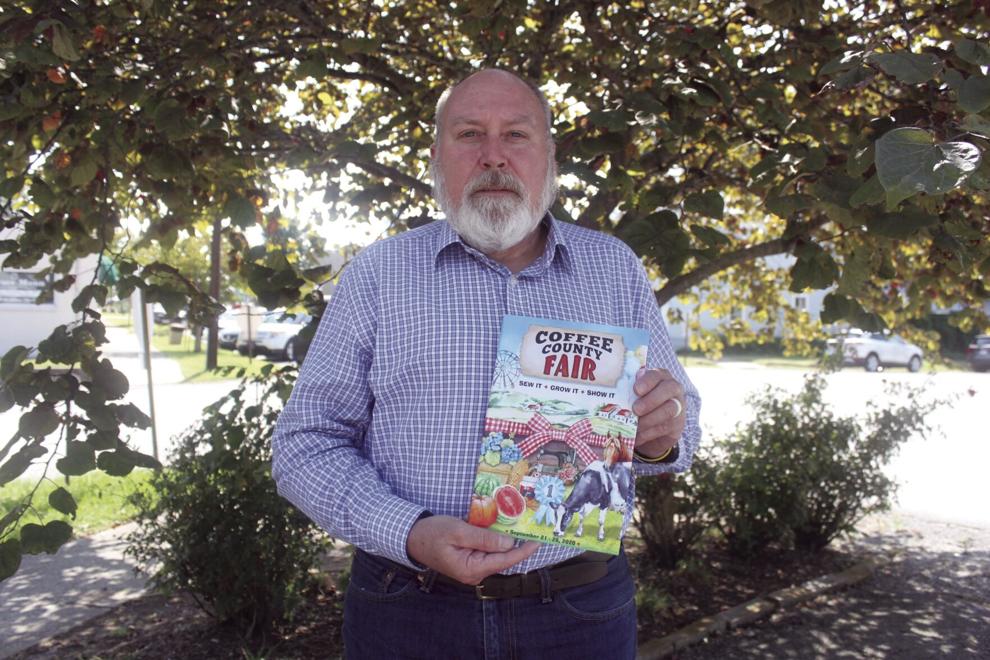 "We will still have the vendors as usual," he said. "The school art will be in a separate building to allow for more spacing."
Tickets are $3 on Monday and $5 every other night.
"Wednesday is $1 off admission with donation of canned good," he said. "Saturday night, admission is $5 from 10 a.m. to 3 p.m., and after 3 p.m., it's $10 and that will get you to the tractor pull there's not a separate admission for the tractor pull."