Manchester resident Heather Murchison, mother of Coffee County Central High School student Nico Sanfilippo, has filed a lawsuit against Director of Coffee County Schools Dr. Charles Lawson and the Coffee County Board of Education.
The complaint alleges the mask mandate approved by the school board violates state law. At the Aug. 10 board meeting, the Coffee County School Board approved a statement requiring the use of masks in district facilities.
"This is something everyone should be on board with," Murchison said. "Your views on mask vs. no mask have no weight here."
This is a law issue, said Murchison.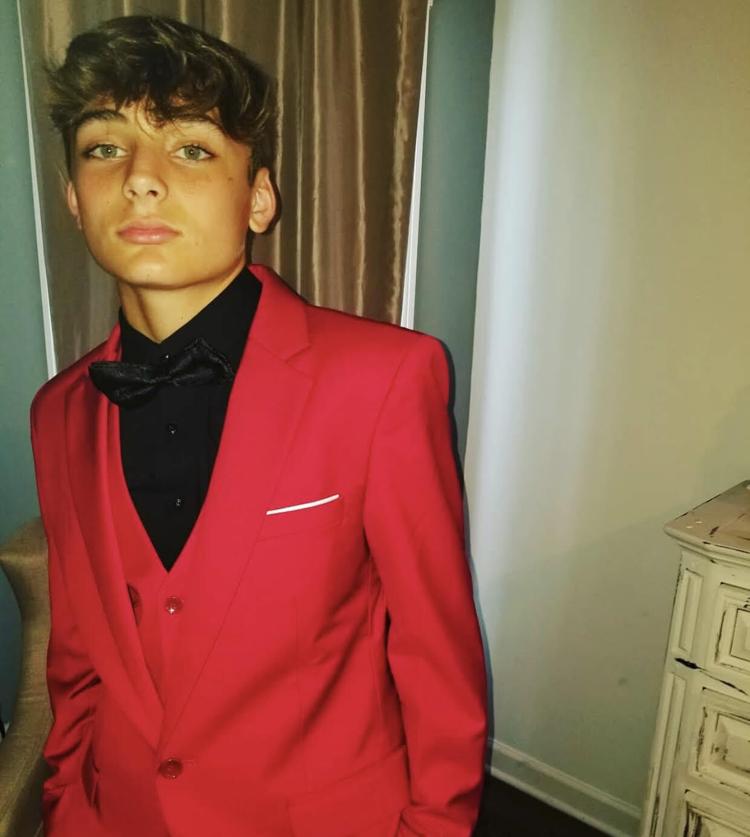 "There are plenty of counties being sued right now because of their act of perverting the law," Murchison said. "You may agree with them illegally mandating now, but what about next time when you do not like their overreach? They are just slowly inching their way in to being your kid's pseudo parents while you are not there. Nico is my child, this was him looking at me in my eyes, into my soul, and saying 'mom, I can't wear this mask. It makes me not feel good.' As a mother, you all should understand, that mountains will be moved, and, therefore, a school board on a power trip is not a problem."
Nico was homecoming king last year at West Wood Middle School, said Murchison.
"He is a very smart, respectful child," Murchison said. "Five minutes with him and you will see that. Putting him in school suspension for two days and holding him from his sixth and seventh period class, because the principal will not allow him on the bus to go to the main high school for weight lifting, is, for a lack of a better word, nuts. They are bullies, calling my son out in front of his peers. Saying he is stupid because the mask makes him feel sick. We as parents make the decisions, period."
Murchison filed a complaint for declaratory and injunctive relief in the Circuit for the 14th Judicial District of Tennessee, Coffee County, at Manchester.
Murchison is asking the court to enter a judgement finding that the board's mandate is illegal because it denied Nico equal access to education opportunities. Plaintiff also asks that the court enter a temporary injunction prohibiting defendants from enforcing the board's mandate. The plaintiffs ask to be awarded their costs and attorney fees necessitated by this action, according to the complaint.
Coffee County School's response
The Times reached out to Director of Coffee County Schools Dr. Charles Lawson, who said his comments "will be very limited about a topic on which a person has threatened legal action against the district."
Lawson added that "the board attorney has advised that the board of education is well within their legal rights to make a mask requirement as was done at the board meeting on August 10."
Letter sent Aug. 14
Before filing the lawsuit, Parham Law Offices, representing Murchison, sent a cease and desist letter to Lawson on Aug. 14 regarding the mask mandate.  
The letter regarding Nico, states that the mask mandate is "unlawful," and that the schools have no authority to mandate the use of masks.
When Nico reported to school on Aug. 13, without wearing a mask, he was advised by school staff that he could not attend class with his peers unless he used a face covering in accordance with the Coffee County School Board's policy. Nico declined and was removed from class and placed in in-school suspension, according to the letter.
According to the letter, "the attempt by the School Board to enforce a mask mandate is an impermissible attempt to circumvent Tennessee state law and directives in this area. Pursuant to Executive Orders 38, 54 and 55, issued by Governor Bill Lee, only county mayors or local health departments are afforded the authority to implement orders 'requiring or recommending the wearing of face coverings within their jurisdiction.' No authority is granted to local school boards or individual schools to enact such mandates."