Pelham native Denny Gilliam, 53, loved being a registered nurse, and it was his drive to help others with the COVID-19 pandemic in the New York City metropolitan area that may have ultimately cost him his life.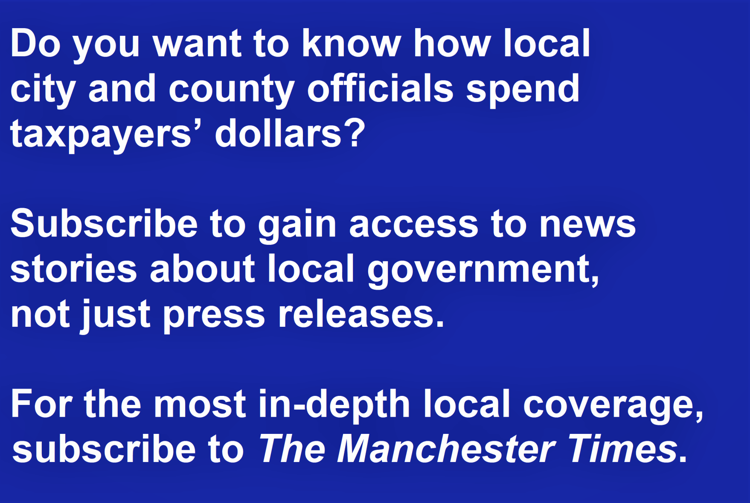 He is listed as dying May 7 at a Hampton Inn in Brooklyn.
Denny's wife, Amanda Marr Gilliam, a Lynchburg native, said her husband had been working at a hospital in Brooklyn that has been heavily plagued by COVID-19.
She said that of the 724 available beds, 585 were filled with COVID-19 patients.
However, her husband was not one of them.
She explained that Denny and she are nurses who have been based in Florida but travel to destinations where their services are needed, and those in the profession tend to put patients' needs ahead of their own personal concerns.
She said that quality was ingrained in her husband.
Amanda said she had talked with her husband on the phone on May 4, and he had sounded as though he were ill.
She said she tried contacting him the following day and couldn't get an answer with her call going straight to his cellphone's voicemail.
Amanda said her only recourse in an attempt to find him was to start calling lodging establishments near the hospital where Denny was working.
Two days later and the 35th establishment she called is where she found him, she said, adding that the Hampton had him registered, and a manager agreed to go check his room.
Amanda said the manager's initial words were that an investigator needed to be called to the scene.
She said she asked him to explain whether her husband was deceased, and the manager confirmed her worst fears.
"I couldn't believe it," Amanda said.
She said she couldn't confirm whether her husband died from complications related to COVID-19 because New York State is not allowing autopsies during the pandemic on grounds such action could further spread the coronavirus.
"I can't confirm that's what it was, but I'll bet that's what it was," Amanda said, referring to COVID-19 as the cause. "I guess I'll never know."
Denny's death in New York also presented other problems.
Amanda said he didn't have a life-insurance policy, and it cost $6,000 to transport his body back to Grundy County to be buried at Warren-Red Hill Cemetery in Pelham.
The burial costs total about $10,000, and she has listed a fundraiser on Facebook where the public can donate to help with the burial expenses.
"I appreciate everyone's donations and prayers and kind words, but there is still a long road ahead of me and my children." she said in the posting. "All the money raised will be going toward his funeral expenses.
"Thank you again, and may God bless each and every one of you. My thoughts and prayers are for everyone during this difficult time. I, like my husband, am a nurse, and he is a very good nurse and a hero helping all those during this crisis our world is going through.
"He is a veteran and a hero as well. Thanks everyone again, and God bless you and your families and keep you all safe! Much love to you all. Thank you."
Amanda said the fundraising period will extend through Monday.
Denny's obituary through Cumberland Funeral Home in Monteagle says:
"Mr. Denny Martin Gilliam, 53, passed away Thursday May 7, 2020, in New York City, New York. He was born in Manchester, Tennessee, on Nov. 11, 1966, to John Grady Gilliam and Freda Louise Anderson Gilliam Guthrie.
"He was preceded in death by his father, John Grady Gilliam; grandparents, Martin and Anna Ruth Gilliam. He was a registered nurse and a U.S. Army and Air Force veteran.
"He was a travel nurse and had worked in many parts of the world.
"He is survived by his mother, Freda (Paul) Guthrie; wife, Amanda Marr Gilliam; daughters, Kirstie Gilliam Knowles and Marlee Gilliam; sons, Kaden and Titus Gilliam; brother, Greg (Kay) Gilliam; sister, Janet (David) Smith; granddaughter, Charleston; step-children, Chase and Luke Day; and loving nieces and nephews."
He was buried in the Warren-Red Hill Cemetery in Pelham with military honors.