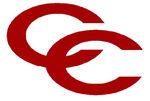 Whether you've noticed yet or not, it is becoming increasingly clear that our education system is on the frontlines of the chronic conflicts that challenge our community, state, and nation. Our students have become pawns in political games, which I find absolutely abhorrent and a great distraction from the work we need to do to ensure our schools are preparing our students for life after graduation and civic responsibilities in a rapidly changing world.  Education may not feel like a high priority to many, particularly those who do not have school-aged children or choose to homeschool, but what happens in the schoolhouse - and the boardroom - matters to all of us.  The decisions made regarding our schools and students, often with very little information, discussion, or community input, are felt not only by students, teachers, and support staff, but also by law enforcement officers, judges, and local businesses.  The quality of education our students receive and the climate of our schools both have a tremendous impact on our economy, crime rates, and overall community health. Our bright future as a community absolutely depends on what happens in the classroom, and our students are, by far, our most valuable resource. Our education system is funded by taxpayer dollars and decisions are made by elected officials which means we are all stakeholders with rights and responsibilities. We the people must pay attention, show up for our students, and speak up when we see issues that threaten their current safety or future success. It is equally important that we recognize the many individuals doing good work on behalf of our students and schools, share our gratitude for their dedication, and teach our children to respect the education process, school resources, and the teachers who provide firm but caring guidance along the way.
Recently the National School Board Association sent a letter to the White House requesting federal assistance due to the words and actions of angry parents at certain school board meetings which the NSBA characterized  as "domestic terrorism." Some of these headline grabbing meetings have happened not too far from our beloved town and sometimes I genuinely fear that we may find ourselves in a similar situation. It happened in my hometown years ago, and they are still dealing with the fallout and loss of community trust.  I have attended our school board meetings regularly for the past year and a half and am grateful to report that although there have been disagreements and some disrespect - both to, among, and from the board and director - there has never been a chaotic scene and I pray that it stays that way.  Even when filled with reasonable and righteous anger, we must not allow the pressing issues that face us, and our very real fears for our children, to turn us into the worst versions of ourselves - or direct that anger at the wrong individuals. I have lived here just over three years, but already feel very deeply that this is my home and always will be. I love the way we come together to solve problems - whether it is providing relief for a natural disaster, helping with stray animals in the absence of adequate animal control, or creating a homecoming dance for virtual students on short notice.  We may not like the situations we find ourselves in, but I love the way we get to work and make it happen when the needs are real and the clock is ticking.  Our schools are full of wonderful teachers doing phenomenal work in the face of constantly changing challenges. They deserve the very best leadership, classroom resources, and community support that we can provide.  Our students deserve that too. As we seek to advocate for all students we must seek first to understand, then be understood.  We will not make progress by shouting and slinging mud, we must come and reason together.  Our next opportunity to do so will be on Monday, October 11th at 4:30 p.m. at the Coffee County Board of Education meeting which will include a votes on whether or not to extend the directors contract for an additional three years, how much additional pay to give teachers, and how to compensate for the three stockpile days that were used during the Covid closure.  I hope to see a full room and invite all to attend, whether you wish to address the board or simply want to understand the process. 
The words community and communicate both come from the Latin word communis meaning "common."  The roots of that word are con and munis. Con means "bringing together" and munis means "duty or obligation."  The time has come for us to gather together as a community, communicate with one another, and fulfill our duty to these children and our common future.