State Representative Rush Bricken presented to the Coffee County Budget and Finance Committee May 20 information about a new bill that he is proposing.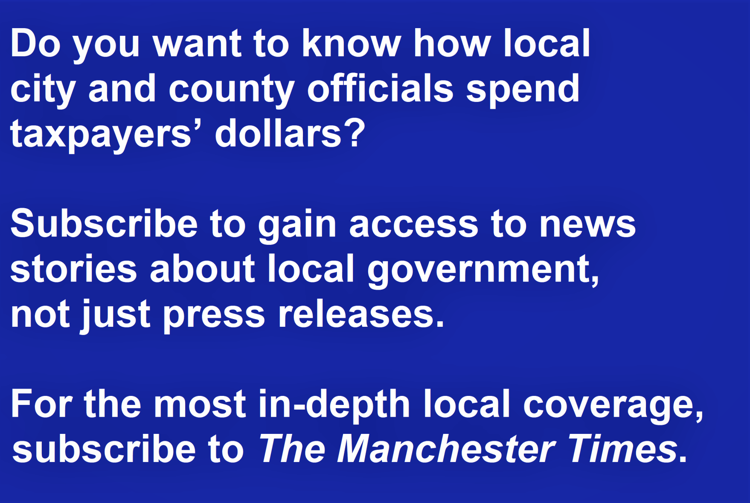 The proposed bill (HB 2520) will change the way Coffee County 911 District (Coffee County Communications Center) covers payroll. Currently, Coffee County taxpayers pay for the salaries of employees working at the center. If the new legislature is approved, the communications center's payroll will be covered by 911 fees charged to every citizen and business for their land lines and cell phones.
"Currently, every Tennessean is paying $1.17 per month for each phone number they have, land line or cell phone," Bricken said.
Recent legislation increased this charge to $1.50 per month, a 28% increase effective Jan. 1, 2021, said Bricken.
"The service cost of your phone should bear (payroll) cost," Bricken said.
"If there is a shortfall (now) by Coffee County (Communications Center) they have to come to the county commission and the only way the commission can fund that is through property taxes," Bricken said.
To prevent local taxpayers from having to bear that cost, the service fee that people pay on their phones should cover payroll, according to Bricken.   
The new bill will save taxpayers in Coffee County and many other counties in the state hundreds of thousands of dollars, said Bricken.
The legislation will ensure the 911 districts throughout the state are operating and funded in a consistent manner, he added.
"The legislation focuses on two primary 911 areas," Bricken said. "First, it will require all 911 district call centers to provide direct dispatch to law enforcement and emergency response units such as fire and ambulance services. Second, it would require 911 districts to directly employ their staff. The proposed legislation stipulates the Tennessee Emergency Communications Board (TECB) develop these uniform guidelines for all the state's 911 districts by June 30, 2021 and then provides five years (June 30, 2026) to comply with the guidelines."
Coffee County 911 district's reserves are $3.6 million, and it has a new facility with modern equipment.
"It would appear little need for the district to carry such large reserves," Bricken said.
Coffee County taxpayers pay about $750,000 for payroll at the Coffee County Communications Center, and Bricken argues the fund balance the center has should be sufficient to cover payroll.  
For more information about the bill click here.