The four candidates running for General Sessions and Juvenile Court judge participated in a forum to meet community members and share their ideas. The Coffee County Young Republicans organized the event, held at the Coffee County Justice Center, Feb. 6.
The election comes after the sudden death of Judge Timothy Brock. With all four candidates running as Republican, the winner of the March primary election will serve the rest of Brock's term. The four candidates vying for the seat are Jason Huskey, Stacy Lynch, Greg Perry and Jess Stockwell.
One of the questions at the forum delved into the candidates' approach to criminal cases. Misdemeanor offenses carry a punishment of up to 11 months and 29 days of jail; however, the judge has a great discretion at sentencing.
The candidates were asked what they see as the main basis for punishment they would use: deterrence for future actions by the offender; retribution and punishment for the past action they have committed; or rehabilitation of the offender.
Huskey said he would consider each case individually. There is not one-size-fits-all approach, he said.
"Some people come in that deal with dependency and neglect," Huskey said. "Some defendants need to be punished. Some of them need to be scared, and some of them need to be taken off the streets. There is no one way to look at that. That's part of being a judge. You have to look at every individual thing that comes before you, evaluate it, and deal with it appropriately."
Huskey said he believes he has the skills and experience needed to be able to make a balanced judgement in the eyes of the law.
Huskey, of Manchester, graduated from MTSU with a bachelor's degree in criminal justice and a minor in psychology. After graduating college, he attended Nashville School of Law and passed the bar in 2006. He has practiced full time general practice with his father, Robert Huskey, in Manchester since then.
Perry said there are many options, when it comes to handling cases.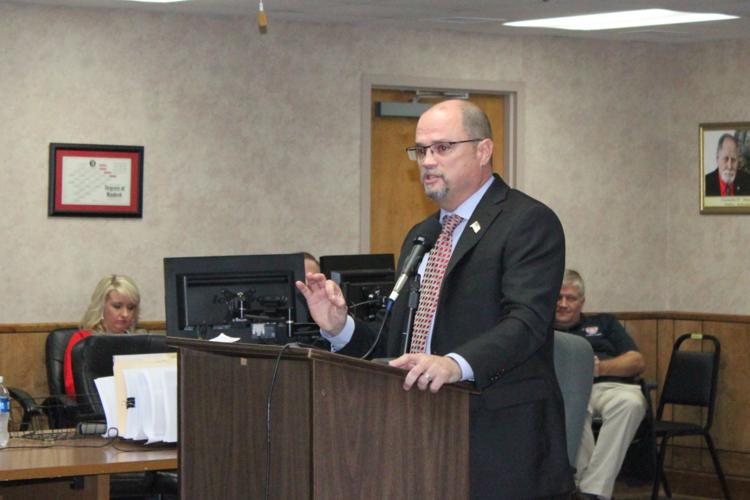 "One of the considerations is to go to jail," Perry said. "The jail is at maximum capacity most of the time. We have to look at alternatives. It costs $36 a day to house an inmate. That's a significant amount of money. If we have programs that keep the community safe, as well as well as treatment and deterrent from actions in the future, we need to look into those."
Perry said he's been a member of the Coffee County Drug Court Foundation for 11 years.
"We have an excellent treatment program, but we can only do so much with the money that we have," Perry said. "We have other resources we need to look into, such as ankle monitors."
Judges need to work closely with probations officers, added Perry.
"We don't need to handcuff ourselves with only one option," Perry said. "I'd rather spend the money keeping somebody from coming back to jail."
Perry, of Tullahoma, earned a bachelor's degree in marketing from MTSU in 1991. He graduated from Nashville School of Law in 2006. A partner for the law firm Keeton & Perry, PLLC, Perry focuses on family law, mediation, juvenile law, criminal law and personal injury in Coffee County and surrounding counties.
Lynch said she is an advocate for the recovery courts. She presides over the Safe Baby Court, one of the programs under the umbrella of Coffee County Drug Court Foundation.
The recovery courts are "extremely important in all aspects," said Lynch.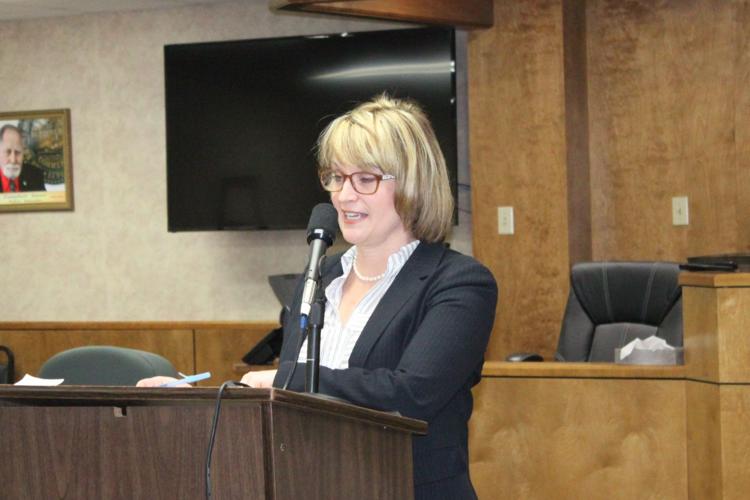 "People in treatment and recovery have such an effect on the economy – people are back to work, accidents decrease," Lynch said. "Obviously, punishment is important because it provides structure, and that's very important, especially with youth."
Rehabilitation is essential, she said.
"We have to make sure we don't have repeat offenders," Lynch said. "We can take $1 invested in treatment and that reduces the crime-related costs by $7, and then add healthcare into that. Just sending someone is jail will not fix the problem. Increased productivity is extremely important."
Lynch, of Tullahoma, started her career in human resources. She graduated from Vanderbilt University in 1994 with a bachelor's degree and served as director of training at a staffing company. She graduated from Nashville School of Law in 2009 and works with Hull, Ray, Rieder, Ewell, Lane & Lynch, PC. She does general practice. Lynch works mostly in general session's court and juvenile court.
Stockwell said that one of the most important things, when it comes to finding the right solutions, is working with all offices involved in the process, including the probations office and the district attorney's office.
Serving as a public defender for most of his career, Stockwell has seen a lot of recidivism, he said.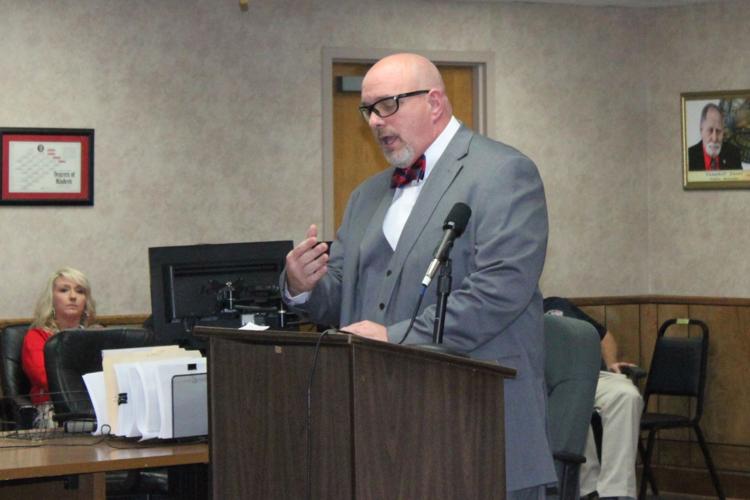 "For a lot of folks we deal with in this county, it's just over, and over, and over," Stockwell said. "Those folks obviously need to be dealt with in a different way. It's important to talk about probation – all those offices work together. I have an excellent work relationship with (District Attorney Craig) Northcott. We all work together to solve the problems. When we talk about sentencing, we really need to figure out what's best. I'll give you an example: I had a client that had 25 or 30 convictions…and she was really upset that the only thing they would offer her was the maximum penalty."
At that point, an individual has "a career as a criminal," and there's nothing you can do except to protect the public as much as possible, said Stockwell.
"I have no problem doing that, when necessary," Stockwell said.
Stockwell, of Tullahoma, attended the University of Northern Colorado to earn his bachelor's degree in journalism and mass communications and attended the University of Denver Sturm College of Law for his law degree.
Stockwell and his wife moved to Tennessee in 2001. He has been practicing in Coffee County since then.
While awaiting his licensing in Tennessee, he worked with the Tennessee Department of Probation and Parole. After licensing, he worked as an assistant public defender with Campbell Smoot, for the State of Tennessee in Coffee County.