A Coffee County Central High School senior died Friday afternoon, Aug. 31, after accidentally shooting himself, according to law enforcement officials. 
According to Coffee County Sheriff Chad Partin, Austin Payton Davis, 17, was at home with his friends and grandfather and was "playing" with a gun when he "accidentally shot himself" in the head. He was transported to Unity Medical Center, where he was pronounced dead. 
Davis' body was transported to the state medical examiner's office for an autopsy. The accident took place in the New Union community between approximately 3 and 3:30 p.m.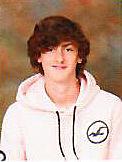 According to sheriff's department investigators, Davis' grandfather was outside at the time of the accident. The weapon was a .22 caliber pistol. 
"There wasn't any apparent problems or previous problems with this student," said CCSD chief investigator Billy Butler. "Nothing to indicate that this was anything other than a tragic accident at this point."
Added Partin: "This is just a tragic accident. Our thoughts and prayers are with this young man's family and friends."
Partin urged gun owners to keep firearms secure and to take proper precautions. 
CHS principal Paul Parsley said that grief counselors will be available to students on Tuesday when they return to school after the long Labor Day weekend. 
"The Coffee County Central High School faculty, staff and students are saddened by the loss of one of our students, Austin Davis," said Parsley. "Our hearts go out to his family and closest friends. The high school will have student support services available on Tuesday and throughout next week for those who need help in this grieving process."
Funeral services will be conducted at 4 p.m. Wednesday, Sept. 5 at Coffee County Funeral Chapel. Visitation will be from 3-8 p.m. Tuesday, Sept. 4 at the funeral home and again Wednesday from 2 p.m. until time of service. 
According to his obituary, Davis loved horseback riding, hunting, fishing and frog gigging. He enjoyed playing basketball, working on trucks, vaping and hanging out with his friends. He listened to all kinds of music and attended the Bonnaroo Music and Arts Festival each year, according to his obituary. 
He is survived by his parents, Steven and Kimberly Davis; one sister, McKenzie Davis; one brother, Skylar Davis; grandparents, Steve "Daddy Pa" and Patrocia "Nana" Stone; grandfather, Steven Davis, Sr.; great grandmother, Margarette Stone, and many other members of extended family and a host of special friends. In lieu of flowers, memorial contributions can be made in Austin's memory to Coffee County Funeral Chapel. 
This story will be updated as more information is available.