Weather shuts down school for a week
This story was originally posted Jan. 24, 2018
Local school districts may be praying for warmer temperatures and no snow for the next two months.
A winter storm brought just over two inches of snow and ice to the area last week, closing schools Tuesday through Friday. Coffee County Schools have used six snow days, while Manchester City School System has used seven snow days so far in the 2017-18 school year. That leaves Coffee
County Schools with five remaining snow days as that system has 11 built in days; meanwhile the city schools only have two days left to use, as that system has nine built in days, according to school officials.
School districts are required to attend school for 180 days during their calendar year.
12 transported to hospital following bus crash
This article was originally posted on Jan. 31, 2018
Eleven Coffee County Middle School students and a bus driver were transported to Unity Medical Center with minor injuries after a school bus crash Wednesday, Jan. 24 near the intersection of Spring and Coffee streets in Manchester.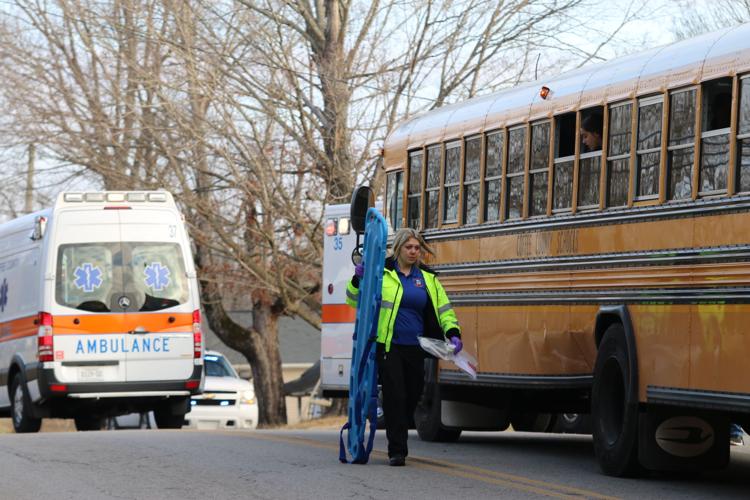 According to the police report, John McChesney, 62, of Manchester was traveling east on Coffee Street and approaching South Spring Street at approximately 7:20 a.m. He told police his brakes did not work as he entered the intersection. He also told police he thought the light was green.
Two witnesses said they heard the crash, looked up and noted the light was green for the school bus.
A total of 45 students were on the bus driven by William Carden, 76, of Beechgrove. According to the police report, he was taken to the hospital with minor injuries.
Former Conference Center manager pleads guilty to theft charges
This article was originally published on Feb. 28, 2018
The former manager of the Manchester-Coffee County Conference Center has pleaded guilty to taking $31,000 from the center. Alyce Faith Heifner, 39, was arrested in February of 2017 for taking the money from the center over a 15-month period. The Tennessee Comptroller of the Treasury discovered the theft. After her guilty plea to theft of property over $10,000 and two counts of official misconduct to Coffee County Circuit Court Judge Craig Johnson, she was placed on probation for five years and ordered to make restitution.
Duck River hits 15-year high
This story was originally published on March 7, 2018
Torrential rains dumped 4.58 inches of rain on Manchester on Wednesday and Thursday, Feb. 28 and March 1, bringing the Duck River to 15-year high levels, closing 12 roads and both local school systems.
The Duck River in Coffee County reached a crest of 13.33 feet  shortly after 11 a.m. Thursday, which is 3.33 feet over action stage.
The water from the Little Duck River threatened a residence on McGuire Street and flooded many yards and the fairways at Old Stone Fort Golf Course in Manchester. The record crest for the river in Manchester, according to the National Weather Service, was 20.95 feet on May 27, 1973. The last time the river reached comparable heights to last week was May 6, 2003, when it reached 14 feet.
How Relay for Life touched one local educator and cancer survivor
This story was originally published on April 11, 2018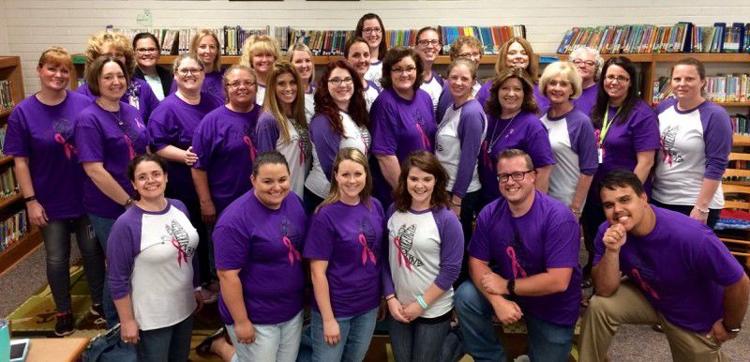 The Relay for Life means more than reminiscing about the battle she waged 11 years ago – it means hope for all current and future cancer victims. Gwen Graves, assistant principal at New Union Elementary School, experienced her first Relay for Life in 2005, just one year before she was diagnosed with Renal Cell Carcinoma. Her brief battle resulted in the removal of her left kidney in 2006. 
This story was originally published on May 16, 2018
Former Central High School baseball coach Brad Weir is in jail.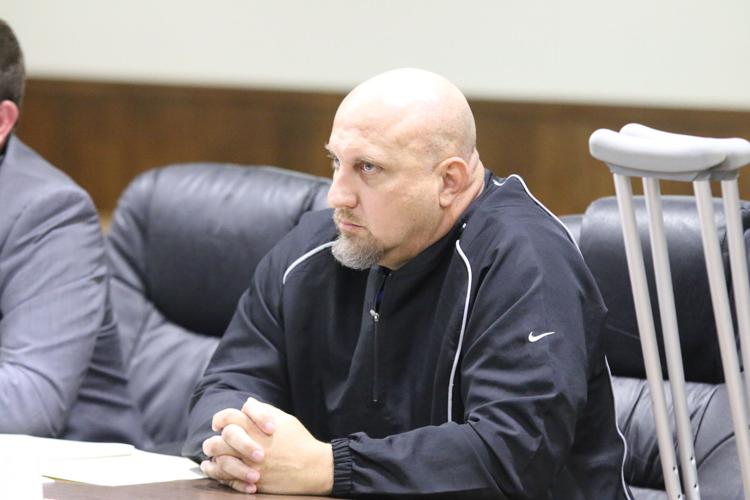 His bond was revoked during a hearing on Friday, May 11 in response to his recent arrest in Hamilton County for assault. He will remain in custody of the Coffee County Jail until his trial for sex-related crimes in June.
Weir was arrested on Sunday, April 22 by the Hamilton County Sheriff Department on charges of aggravated assault, resisting arrests and assaulting a police officer. He allegedly hit Travis Goccia with his mother's vehicle after taking photos of/near Goccia's house.
TN male found dead in Bonnaroo campgrounds
This story was originally published on June 13, 2018
A male was found dead in the Bonnaroo campgrounds on Friday, June 8, according to Coffee County Sheriff Steve Graves.
Autopsies reports, which were released on Aug. 1, revealed  Michael Donivan Craddock Jr. died of an accidental overdose. The 32-year-old had cocaine, alcohol and high levels of a psychedelic amphetamine in his system when he died.
A day in the life of a lifeguard; Two guards rescue young girl from drowning
This article was originally published on June 27, 2018 ­­­
You finally made it into the big chair; after weeks of training, you're the top dog overlooking those in the pool below you. You're a lifeguard at the Recreation Center in Manchester and everything is going right. Then you notice something odd in the water.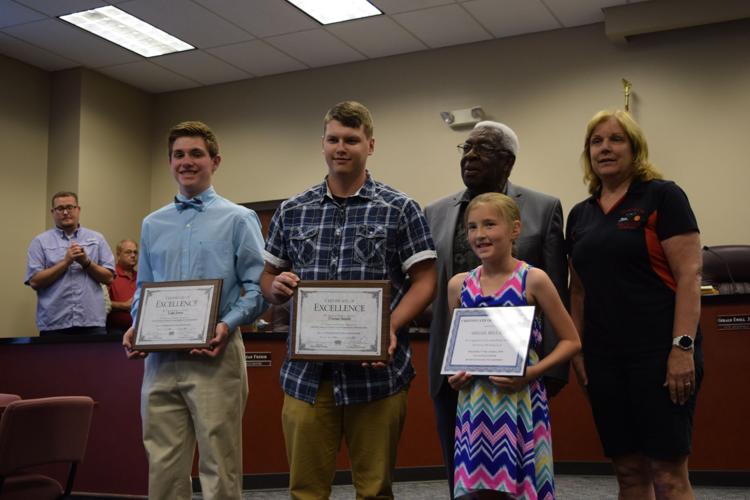 This is the story of Luke Irwin and Tristan Smith, one rookie and one veteran lifeguard who saved the life of a 4-year-old girl.
On his third day on the job, Irwin, 16, was keeping his eyes on the lazy river outside on Sunday, May 27 when he turned his attention to the outdoor play structure. He saw Abigail Bellamy pulling another girl over to Smith – odd behavior for someone as young as Bellamy. He jumped down from his post and ran over to assist, only to find the 4-year-old didn't have a pulse.
Jail seventh for pretrial population
This article was originally published on July 11, 2018
There is a disconnect occurring in the Coffee County judicial system – one that puts Coffee County as the seventh highest county in the state for housing inmates on pretrial misdemeanor charges. In a county where it costs $42-43 to house an inmate every day, this is a problem.
Out of the 425 inmate population at the main jail, 208 were there for pretrial misdemeanor charges, which is 48.9 percent of the entire jail demographic, according to Tennessee Corrections Institute's (TCI) April 31, 2018 jail snapshot. This means in April, nearly half of the inmates were waiting to be sentenced for a misdemeanor charge, which are a lesser type of crime that is usually punished with a fine or a short jail sentence of up to one year. These crimes include, but are not limited to, petty theft, some driving offenses, simple assault and trespassing.
The state average for pretrial misdemeanor incarcerations is 17 percent.
This article was originally published on Aug. 8, 2018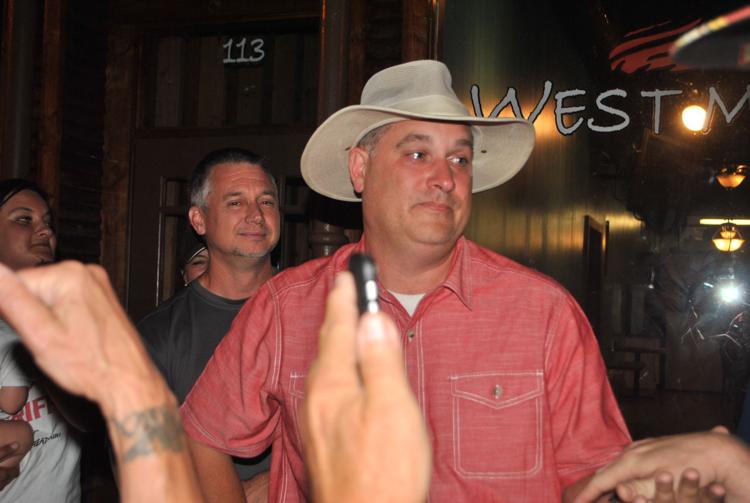 After a neck and neck battle that spanned over the course of three hours during the night of Thursday, Aug. 2, Coffee County officially has a new sheriff. Chad Partin beat incumbent Steve Graves, who has held the office for 20 years. 
Early voting had Partin down by about 30, but he quickly sprang ahead when numbers began rolling in. The trend continued and his lead jumped from 40 after the first precincts came in to 485.
The final count is Partin with 5,922 and Steve Graves with 5,437.
This article was originally published on Sept. 5, 2018
A Coffee County Central High School senior died Friday afternoon, Aug. 31, after accidentally shooting himself, according to law enforcement officials.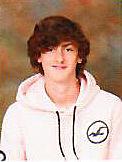 According to Coffee County Sheriff Chad Partin, Austin Payton Davis, 17, was at home with his friends and grandfather and was "playing" with a gun when he "accidentally shot himself" in the head. He was transported to Unity Medical Center, where he was pronounced dead. 
Local man charged with murder
This article was originally published on Sept. 12, 2018
James Rick McCoy, Jr., 54, was arrested and charged with the first degree murder of his wife Lisa Jones McCoy, 46. The Duck River Road resident was also charged with tampering with evidence, abuse of the corpse and domestic violence. He is being held without bond. 
Family loses everything in house fire
This article was originally published on Oct. 3, 2018
A local family lost everything in a house fire during the morning of Wednesday, Sept. 26. Samantha Thompson, a nurse at Dr. Jay Trussler's Family Medicine in Manchester, her husband Rob, their 10-year-old daughter Lilly and their 3-year-old son Holt were not at their 1050 Meadows Rd. home when the fire started. The fire destroyed all of their personal possessions and left their home charred and uninhabitable.
Brad Weir accepts plea deal
This article was originally published on Oct. 10, 2018
Former Central High School baseball coach Brad Weir accepted a plea deal on Wednesday, Oct. 10 on charges of having sex with a 15-year-old Raider Academy student in 2015.
The deal bypasses Weir's trial, which was scheduled for November, and sentences him to 8 years in prison.
According to Coffee County District Attorney General Craig Northcott, the victim offered the deal to Weir, who accepted. Weir pleaded guilty to and was charged with statutory rape by an authority figure, which was a class C felony in 2015, (now a class B felony), aggravated statutory rape, a class D felony, and sexual exploitation of a minor (child pornography), a class B felony.
This article was originally published on Oct. 26, 2018
Hickerson Elementary School's two kindergarten classes wanted to surprise their beloved custodian on his birthday by signing the birthday song to him on Tuesday, Oct. 23.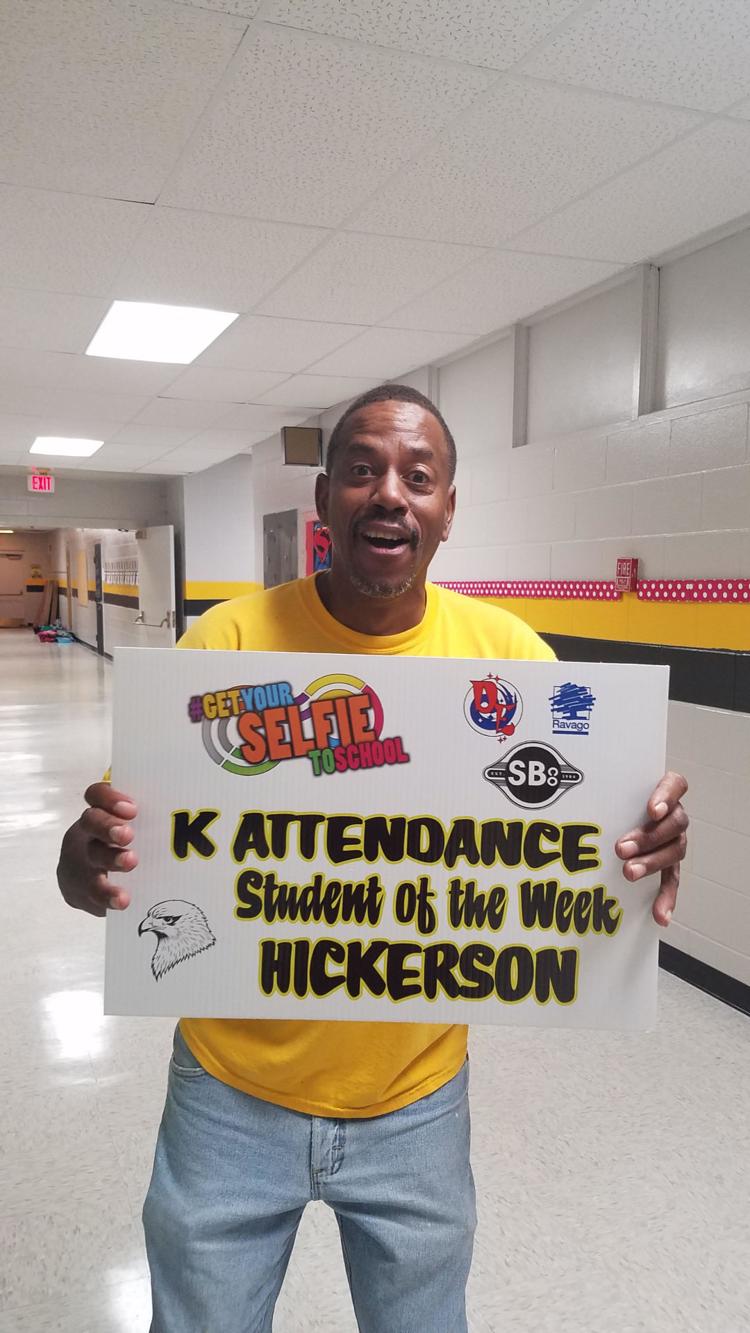 James Anthony has been a custodian at Hickerson for 15 years and spent 30 total years within Coffee County Schools. He lost his hearing in ninth grade after battling with an illness in the hospital for about a month. Anthony speaks vocally and through American Sign Language (ASL). Although Anthony was not immediately available for comment, the two kindergarten teachers who helped make this moment happen, Amy Hershman and Allyssa Hartsfield, were able to share the story.
Giving the gift of Christmas
This article was originally published on Nov. 28, 2018
Thirty years ago, she received her first Christmas gift through Samaritan's Purse Operation Christmas Child. Now, Manchester's Isela McDaniel is giving back and delivering presents to children who are growing up in similar situations she did.
When she was 8, McDaniel was living in Mexico in a poor family. She never had a birthday gift or a Christmas present waiting for her and would laugh as the neighbor kids believed in the story of Santa Clause. That all changed when she was invited to get a present at the town's local church.
Her parents gave her permission to attend the church service so she could get a present. The gift turned out to be a shoebox from Samaritan's Purse. Although McDaniel can't remember what was in the box, she never forgot everything she learned that day.
SRO puckers up for WMS's fall fundraiser
This article was original published on Dec. 12, 2018
When he signed up to protect the kids at Westwood Middle School, School Resource Officer Benton Brown never thought he'd be getting up close and personal with a different kind of kid. Thanks to the school's fundraiser, Brown kissed a goat in front of the school and his police staff on Dec. 3.