Coffee County Family Treatment Court held its first group graduation ceremony Friday, Nov. 1, at the Coffee County Justice Center.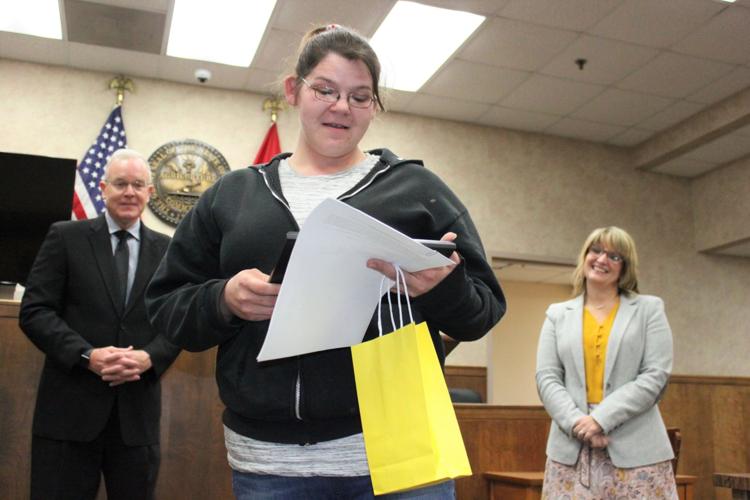 Coffee County Drug Court founder Judge Tim Brock congratulated the class and said he's proud of all participants. Brock praised all involved, quoting Pearl S. Buck, "The test of a civilization is in the way it cares for its helpless members." When it comes to this initiative, Brock said the program supports vulnerable parents and their children.
The Coffee County Family Court is the only program of its kind in the state, added Brock.
 "I'm in awe of the strength I've seen and the stories I've heard," said Magistrate Stacy Lynch, who presides over the family treatment court.
All graduates received plaques and full custody of their children.
Michelle Francis was one of the graduates. She reunited with her daughter, Crimson Gault.
The family treatment court operates under the umbrella of Coffee County Drug Court Foundation.