Jeremiah Armstrong's family and friends gathered Oct. 3 in Manchester to celebrate his life.
"It's a memorial in celebration of his life," said Christin Edwards, his mother. "Jeremiah was 19."
Coffee County Central High School graduate, "Jeremiah had a big heart and was loving and kind to everyone," said Edwards.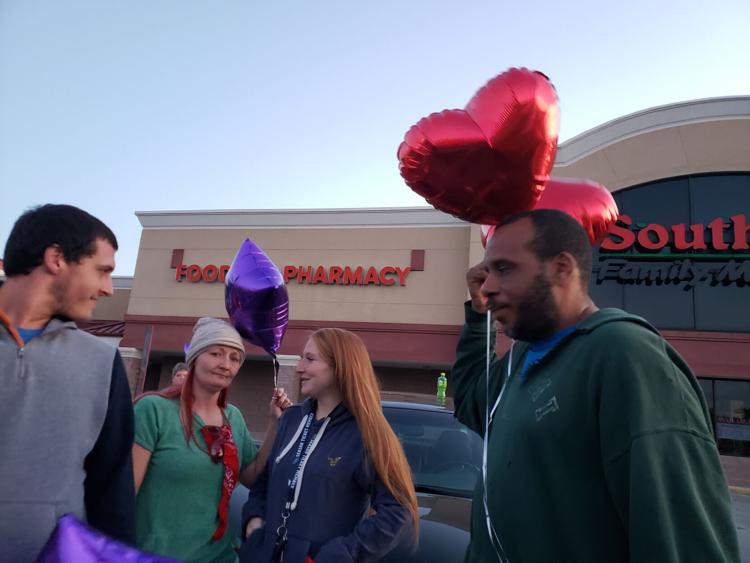 "Jeremiah was full of life and had a smile that would brighten any room he ever walked into, always," Edwards said. "He graduated from Coffee County High School last year."
Edwards encouraged those who are struggling with depression to seek help.
"We want to raise awareness," Edwards said. "If you're struggling and thinking about harming yourself, reach out to someone because you're loved more than you know. Don't ever be afraid to ask for help."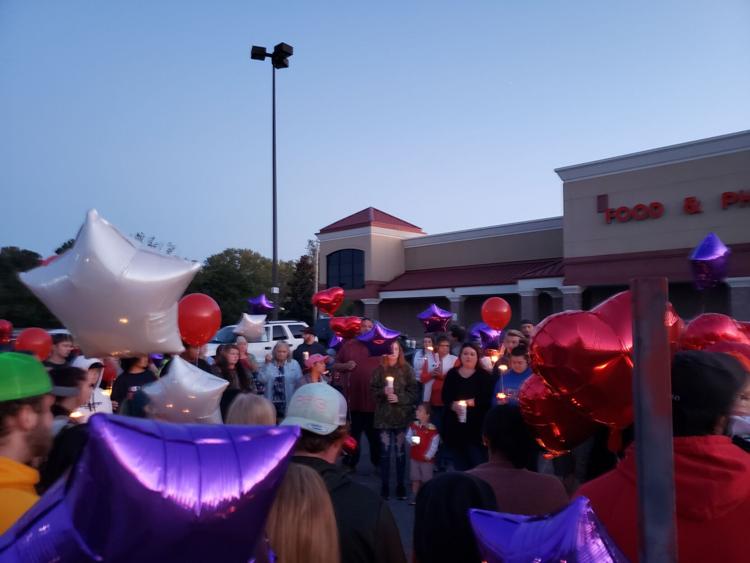 Jeremiah's cousin, Kelsey McKelvey, said "Jeremiah was very athletic, very funny."
"Jeremiah was full of life," McKelvey said. "He was very friendly and had a big heart. He never met a stranger – he would talk to anybody. He loved his family, his sisters and brothers. He was a wonderful person."
Trent Thompson said, "everyone loves Jeremiah."
"It's so sad," Thompson said. "He was funny, and he worked so hard. I just want to tell him that I love him."
Cody Wolfe said she would never forget him.
"Jeremiah was my boyfriend, and we had plans to do big things," Wolfe said. "I'm never going to forget him. He was such a good person and he did not deserve this at all." 
Services for Jeremiah will be as follows:
Visitation will be 6-8 p.m., Oct. 4. Funeral will be 1 p.m., Oct. 5, at Living Water Pentecostal Church, 806 Oakdale St., Manchester.
Warning signs include: Talking about suicide, death and having no reason to live; Preoccupation with death and dying; Withdrawal from friends and social activities; Experience of a recent severe loss or the threat of a significant loss; Experience or fear of a situation of humiliation of failure; Drastic changes in behavior; Loss of interest in hobbies, work, school; Preparation for death by making out a will (unexpectedly) and final arrangements; Giving away prized possessions; Previous history of suicide attempts, as well as violence and hostility; Unnecessary risks; reckless and impulsive behavior; Loss of interest in personal appearance; Increased use of alcohol and/or drugs; General hopelessness; Recent experience humiliation or failure; Unwillingness to connect with potential helpers;
Call the National Suicide Prevention Lifeline at 1-800-273-TALK (8255), a free, 24-hour hotline available to anyone in suicidal crisis or emotional distress.
Your call will be routed to the nearest crisis center to you.
The National Suicide Prevention Lifeline has a Spanish Language line at 1-888-628-9454.
You can text TN to 741741 to connect to the Crisis Text Line and a trained counselor.
Click here for a list of warning signs and what you can do right now for someone at risk for suicide.
If you're not sure you're experiencing symptoms of a mental health condition, try a free mental health screening.