Social work can be described as a calling not just a career. Manchester City Schools' social worker, Lou Paschal, has been heading that call for 17 years.
The school social worker position was created in January, though the system has contracted social workers, just not a staff member dedicated full time to the tasks.
Social workers in a school setting can have limited areas of focus like special education or general education. Paschal's position serves the entire system, one child at a time — the whole child.
"The overall goal is to address any barriers students have to academic achievement. We have a prominent whole child focus. We just try to address any issue that impacts student achievement," Paschal said.
Examples of that help can be providing students or families food or clothing, shelter or addressing behavior issues, social skills and anger management.
Paschal explained that there are 10 ACEs (Adverse childhood experiences), traumatic events occurring before age 18, that can affect the scholastic aptitude of a student and in turn produce negative outcomes in life. Things like parent mental illness, incarceration, domestic violence and drug abuse increase the risk that the child will encounter negative outcomes.
"If a child is not sure where their next meal is going to come from or sure if they are going to have the right supplies for school...it's hard for them to focus on academics. So we are trying to assist families with those things so that our students can have their focus on academics," Paschal said.
"They can get into a fight, flight or freeze situation, and when you're in that mode, you're thinking what to do to survive, not what's going to come up on my next test.
"We want to do everything we can to help families have a calm home environment. We put a focus on anything that takes their focus away from academics."  
To achieve the best help to meet those needs, Paschal works closely with others in the district to provide a collaborative effort. The School Resource Officers at each school, Coordinated School Health program system wide and the School Nurses at the individual schools and School Counselors and our Student Services department and Family Resource Coordinator all play a part in meeting the whole child goal.
This year has had its own set of challenges that Paschal has met with an expression of optimism.
"Every school is unique in its own way. This has been a challenge. Students and families have faced different challenges in a regular school year. The pandemic introduces new things. Families may be facing more economic challenges. We're trying to meet all those needs with some additional challenges that we've not had before," she said.
The move to Manchester City was a return home for Paschal. She was a longtime social worker in Rutherford County.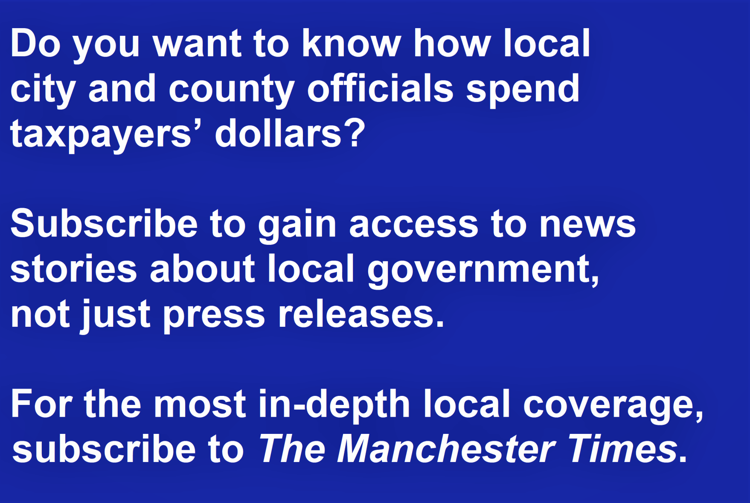 "I grew up in Manchester and attended Coffee County and Manchester City schools. I grew up in this community and know that this community takes care of children, so I'm encouraged that our school systems work so well together," she said, noting that Coffee County likewise has a school social worker.
"I am really honored to be a part of the whole child focus that we have to be sure that students have every opportunity to meet their academic potential," Paschal said.