The annual Taylor/Graves Toy and Food Drive is set for 3-7 p.m., Dec. 6, and 11 a.m. to 4 p.m. Dec. 7, at the Coffee County Rescue Squad, located at 2270 Murfreesboro Hwy., Manchester.
Locals wishing to bring joy for Christmas to Coffee County families in need are encouraged to bring new, unwrapped toys and/or canned goods to the rescue squad for drop off.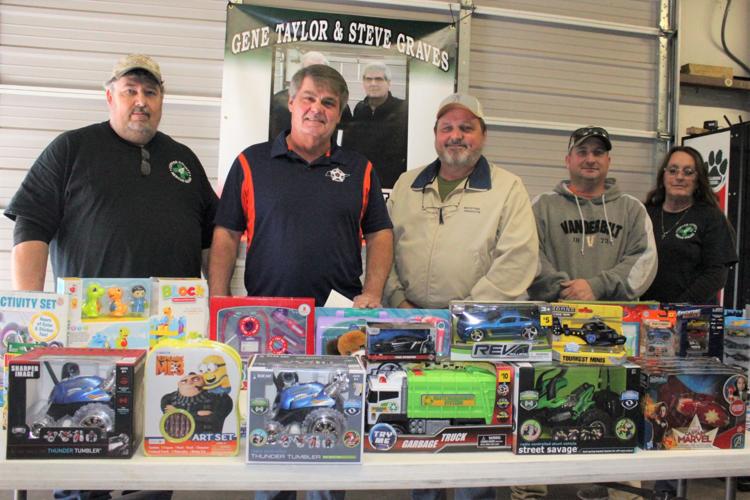 The initiative was started at the Coffee County Sheriff's Department by Steve Graves, who served as sheriff, and several deputies. The program has grown over the years and has helped locals in need for decades. With Graves no longer serving as sheriff, the program has a new location. Registered as a nonprofit, the initiative is now run by volunteers, who use the Coffee County Rescue Squad as a site.
"It was originally the sheriff's charity fund," Graves said. "We redid the paperwork and it's now called Jene Taylor and Steve Graves Christmas Foundation. It's a nonprofit, standalone, and the rescue squad provides the location and a lot of help."
This will be the second year the event will be administered out of the rescue squad building.
"The program started in 1998 with just a few officers," Graves said. "We found some needy families in the community, and a few of the officers and their wives went shopping. And it just evolved from there. It grew and grew."
In 2016 – the last time the initiative was administered out of the sheriff's office – the program served more than 500 children, and the monetary value of the donated items was about $25,000.
"We distributed over 250 food boxes," Graves said,
The food packages include vegetables, canned goods, soups, flour, syrup, pancake mix, ramen noodles, potted meat, Vienna sausage, peanut butter and jelly, chili, cereal and oatmeal, and toys.
Graves thanked all individuals and groups donating this year.
"We had the Toy Convoy donating," Graves said. "The Business and Sportsmen society gave us money, and TCAT (Tennessee College of Applied Technology) collected food. Last week, private individuals started to bring toys and food."
He encouraged the community to help.
"We are going to have a drive Dec. 6 and Dec. 7," he said. "We are going to be at the rescue squad, and people can bring food and toys."
Anyone in need, and those who know people who are struggling for Christmas, may call the rescue squad at 931 728-1785.
"We haven't decided when the boxes will be distributed," Graves said. "We will decide when we meet on the Dec. 7. We appreciate everyone's help. For every child we help, there is one less child that won't have a good Christmas."