Manchester resident Brandon Imhoff, owner of Premier Lawn Care, and his team painted a blue line on July 10 in Manchester to show support and appreciation to the Manchester Police Department.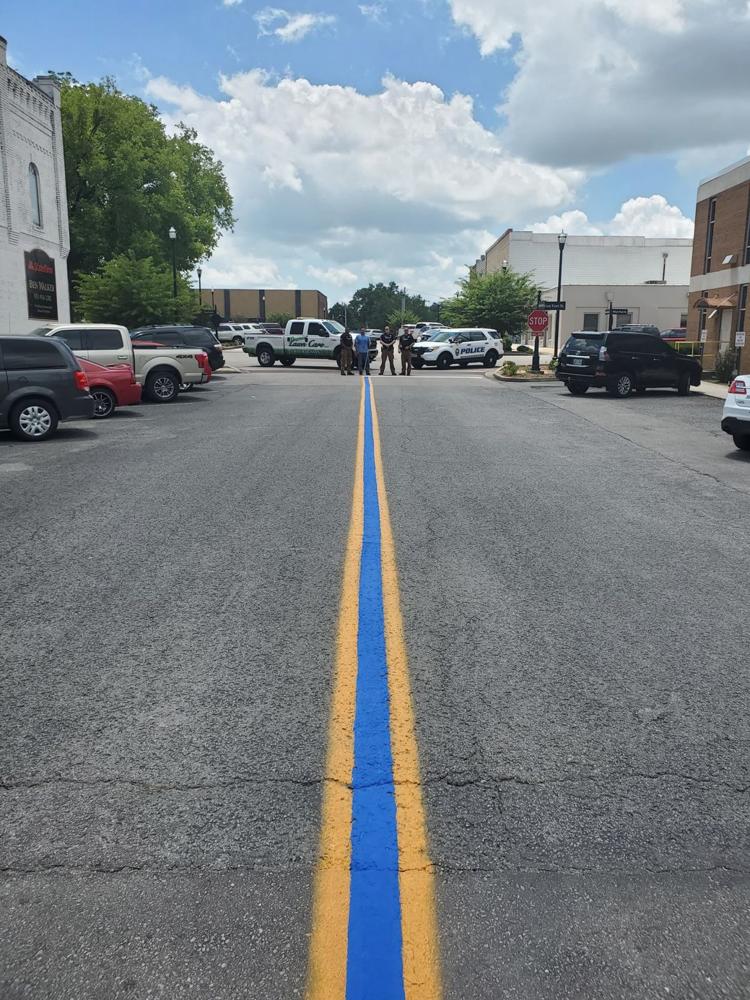 "We just painted this 'thin blue line' at MPD, in support of our police department," Imhoff said. "It was a donation from myself and Premier Lawn Care."
The blue line is on the N. Irwin St. side of the police department, said Imhoff.
Imhoff and Brian Turner, general manager of Premier Lawn Care, wanted to show that the community respects and supports local law enforcement.
Such initiatives are important "because these men and women put their lives on the line to protect us, and the community, every single day," Imhoff said.
"It's a hard job that they do, and I feel they deserve the support and respect from the community," Imhoff said. "They should not get a bad reputation because there are a few bad apples in law enforcement across the nation."