Manchester Police Department recently hired three new police officers. They are Jamason Wells, Michael Wilder and Josh Yates. The three are filling in the slots in the department left by Student Resource Officers Benton Brown, Andy Neesmith and Jason Fowler.
All of them were previously police officers in Tullahoma before getting hired by Manchester Police Department. They all began Wednesday, Aug. 22 with in-training and started shifts with field officers on Monday, Aug. 27.
Their in-training gave them a look at the city, the department, processes and operations of MPD, as well as pepper-spray certification. Wells and Yates agreed that it was the worst part of the training, even worse than being tased, Yates added.
Below is more background on the three new hires.
Wells caught the law enforcement bug when he attended Crystal River High School in Florida. The school had a program focused around law enforcement and he fell in love. He was hired in Tullahoma on Aug. 1, 2016 and graduated from the police academy in December 2016.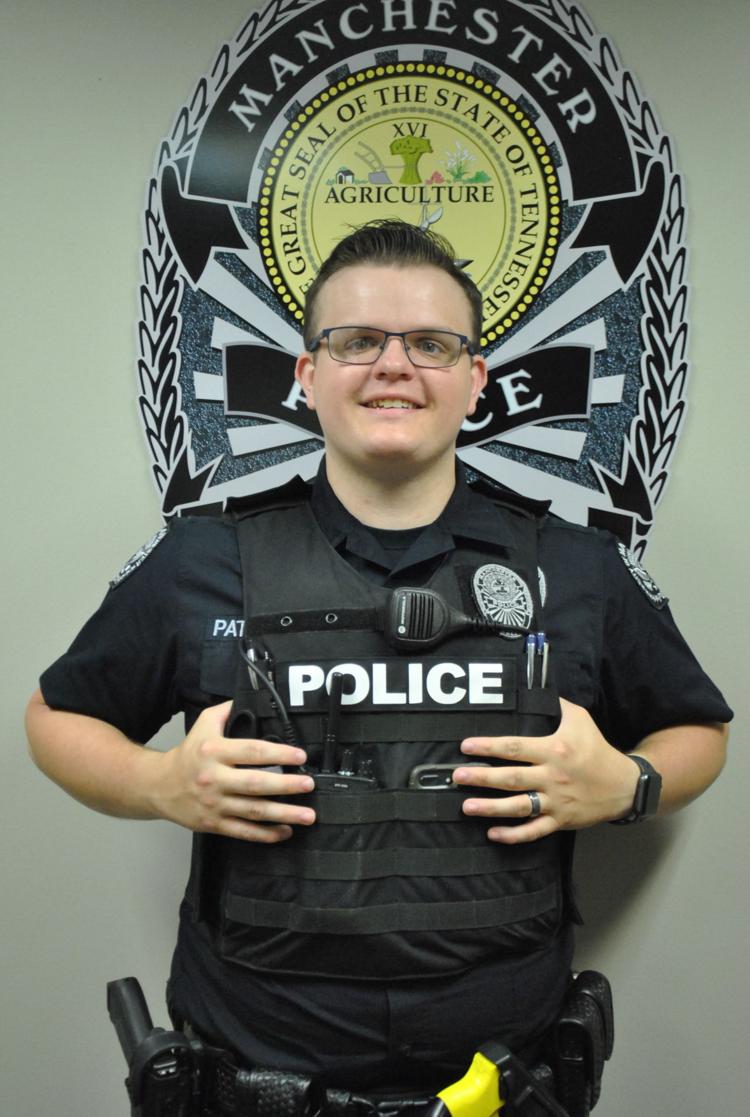 "I made the move (to Manchester) to better myself and my family with the schedule," Wells explained.
The 25-year-old has been married for four years. Beyond the work hours, it was the people and the atmosphere that really captured his attention.
The first time he spoke with Chief Mark Yother, he called him and asked if he could schedule a time to talk. Yother allegedly responded with, "Come on down, baby."
"I thought, I'm going to love this place," Wells said.
As a Florida native and now a Winchester resident, Wells is new to Manchester. But he is excited to learn about the town and is actively looking for a place in Coffee County to live. The move isn't the only change.
"Department wise, it's a big change. The morale here is out of the roof. You come to work happy and you know everyone here is going to be happy – making the best of their day."
He's been quickly integrating himself in the community has well – his first week on the job, he visited Westwood Middle and Elementary schools on Monday, Aug. 27 and had lunch with the middle schoolers. He would love to become a student resource officer one day and loves interacting with students.
"I feel that would be a good fit for me," he said. "it's about serving the community to the best of my abilities. I had a bunch of fun."
Outside of work, Wells enjoys playing music in his church band with his wife. He plays guitar, bass guitar and drums.
Wilder joined the army after graduating high school and didn't know what he wanted to do for a career until he was about 21. At that age, he witnessed a bad accident involving his friend's younger brother.
"I knew it then and there. I wanted to be an extra pair of eyes on the road," he said.
He returned to Coffee County after his deployment in Iraq and was offered a job by the Tullahoma Police Department. He stayed there for eight years before accepting the position in Manchester.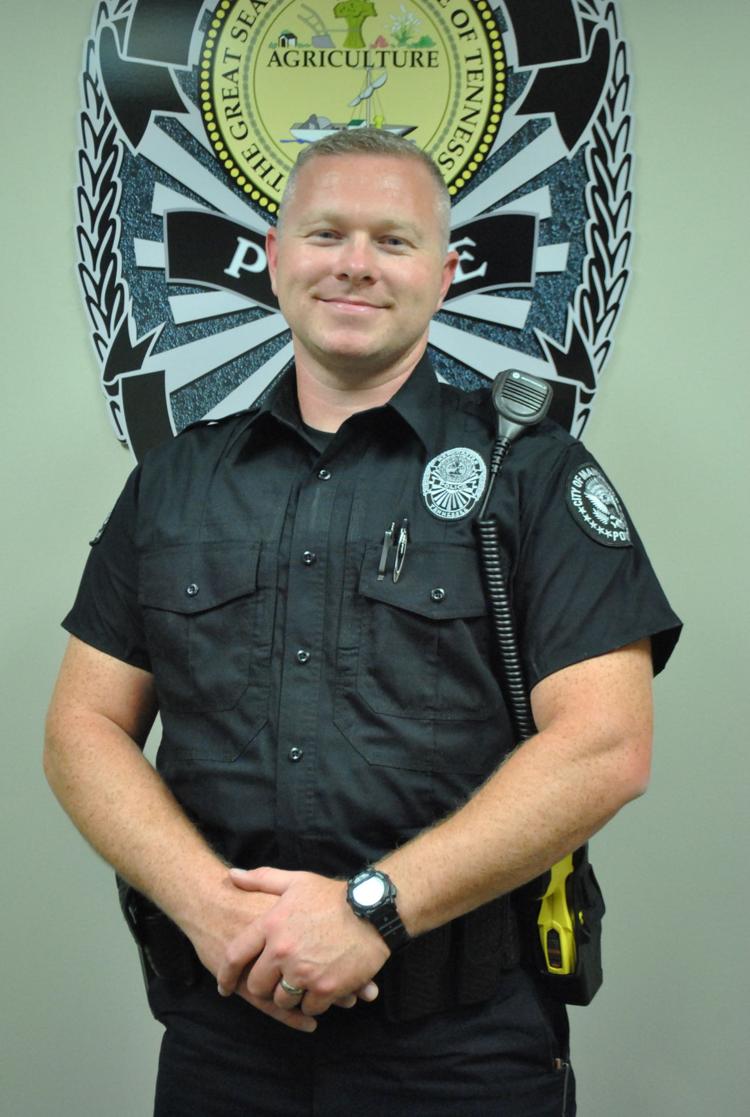 "When I came here, this has been one of the best experiences I have ever had as a brother in law enforcement," Wilder said. "I've never seen anything like it."
He described the transition of departments like a culture shock – it wasn't militarized, it was family.
"Here, they really care about you. As I saw that more and more, I really wanted to be a part of it."
The shift changes were a plus for him as well – 12 hours a shift meant he got every other weekend off and 80 more days off than he did in his previous position. As a husband and a step-father, it was a no-brainer for him.
"I feel like I have the chance to be a real police officer again," he said.
The comradery in Manchester relit the fire of passion for his job and he is happy to go to work every morning again.
"It's a wonderful job to have. When you're in a place like this, it's a career."
Wilder was a sergeant in the army in the field artillery unit in Winchester. He did his basic training during the summer between his junior and senior year of high school. The decision caused him to miss "the most fun summer" of that time, but he doesn't regret it at all. He left the army in October 2017.
Wilder is finish his degree in criminal justice at Bethel University.
He aspires to move up the ranks to land a supervising position in the coming years or be a K-9 unit officer and eventually become police chief.
The 31-year-old is a "southern boy," he said. He enjoys any outdoor activities, including hunting and fishing.
Manchester-native Yates always had a goal of working in the Manchester Police Department. He thought about joining the force after high school, but ultimately decided to pursue a career in industry. He climbed the ranks to become a manager at VIAM before getting tired of being cooped up in a factory, he explained.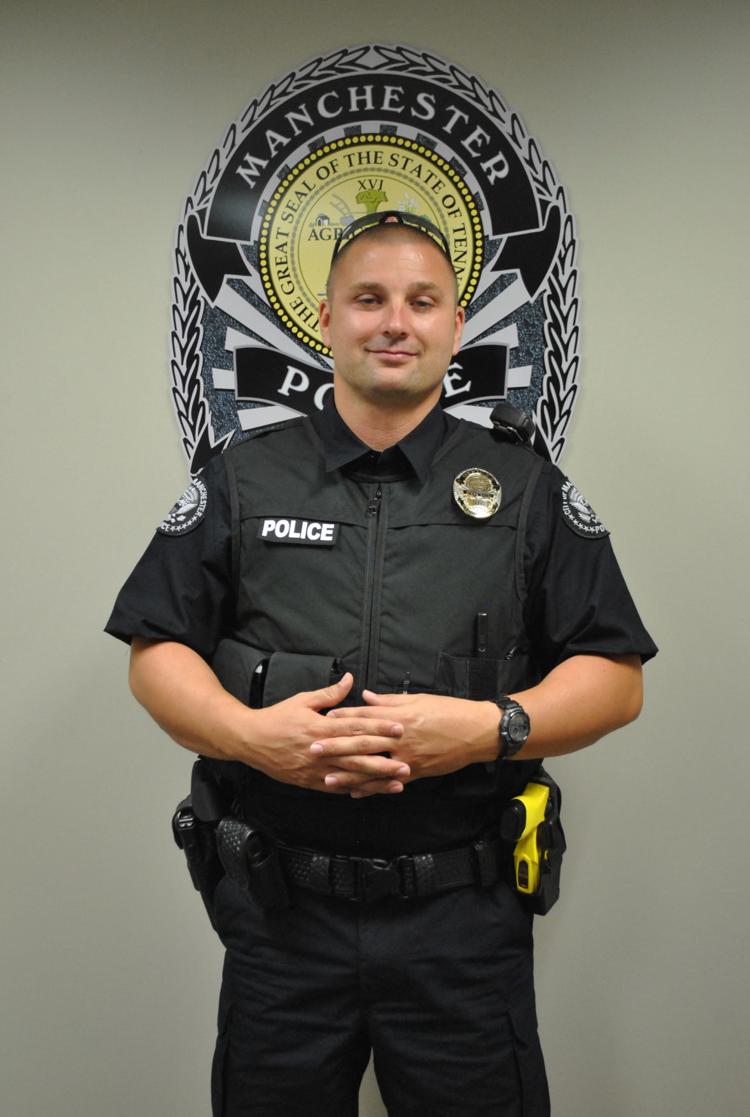 He had family in law enforcement, which helped guide his decision. He decided he wanted to be an officer to help bridge the gap between children and police officers.
"Sometimes, kids see police officers as a threat," he explained. They see officers taking family members off to jail, but, "that's not what we're there for. We're there to help."
Wanting to gain experience before working for MPD, he joined Tullahoma's police force. There, he was a part of the Adopt-A-Cop program, where officers visited local schools and got to know the kids a bit by joining them for lunch or in gym class.
"Tullahoma was good to me, gave me a chance, helped me get started," he said.
But his goal was never to stay there – he wanted to work for his hometown.
"I love it already," he said.
The biggest draw to him outside of it being his hometown were the hours. The 12-hour shifts and the time off gave him a chance to be a father to his three boys and his 16-month-old daughter.
"When I'm off, that' usually what I'm doing – being a family man."
He also enjoys working out and staying in shape, kayaking, fishing with his sons and hunting.
For the long-term, Yates is interested in becoming an investigator.
The 35-year-old graduated from Central High School in 2002 and graduated from the police academy in 2013. He was born in Alabama, but was raised in Manchester.
"I love it. I love being here in my hometown."