BROCK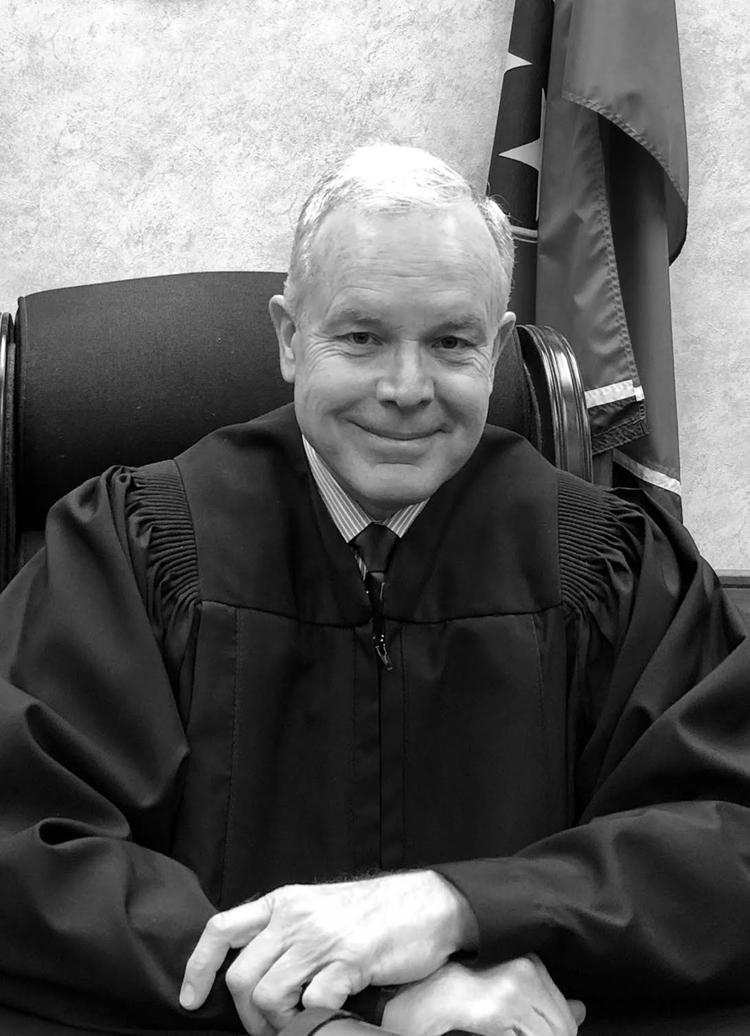 Judge Timothy Ray Brock, 62, of Tullahoma, passed away unexpectedly on Monday, Nov. 11, 2019 while attending a judicial conference in Nevada. Having served on the bench for nearly three decades, Judge Brock was first elected as a General Sessions Judge in 1990 and added Juvenile Court jurisdiction to his duties in 1998. A native of Franklin County, he graduated from Middle Tennessee State University in 1979 and earned his law degree from the University of Tennessee in 1982. Judge Brock served on the executive committee of the Tennessee Council of Juvenile and Family Court Judges for many years, and in 2017 was awarded the McCain-Abernathy Award for his exceptional service in advancing juvenile justice. Judge Brock has presided over the Coffee County Drug Recovery Court, Coffee County Mental Health Court, Coffee County Juvenile Recovery Court, and the Coffee County Safe Baby Court. The Family Treatment Court, which held its first graduation earlier this month, is the first and only one in the state of Tennessee. Judge Brock's tireless work within the area of recovery has paved the way for a more rehabilitative system of justice across the state of Tennessee. Judge Brock was preceded in death by his parents, Jimmy Ray and Virginia McKown Brock, and his nephew, Craig McKown Brock. He is survived by three children; sons Adam Brock (Lauren) of Chattanooga, Matthew Brock (Jill) of Spring Hill, Tenn,, and daughter Sarah Kathryn (Katye) Bodak (Jason) of Knoxville; brother Edward Brock (Sherry) of Cowan, Tenn., sisters Ruth Brock Gardner of Louisville, Ky., and Kathleen Brock Huntsberry (Charles) of Gallatin, TN; his two beloved granddaughters Talia and Josephine Brock of Spring Hill, Tenn.; Donna Bryant Brock of Tullahoma, mother of his children, and sweetheart partner, Mary Mealer of Tullahoma. A lifelong supporter of his alma mater, Judge Brock was a long-time season ticket holder for the University of Tennessee football and basketball programs. He was an avid reader with a passion for history, but nothing made him happier than traveling with his children and grandchildren, especially to Disney World. Pallbearers will be Edward Brock, Steven Foreman, Phil Barnes, Bob McCall, Roger Bean, the Honorable Jere Ledsinger, Stanley Bean, Clint Mealer, and Frank Brock. Honorary pallbearers will be graduates of the Coffee County Recovery Courts. Visitation with the family was at Central Funeral Home in Manchester, Saturday, Nov. 16, from 2-6 p.m., and a celebration of Judge Brock's life was held at the Cowan Fellowship Church in Cowan, on Sunday, Nov. 17, at 2 p.m. The service was officiated by Mike Lewis with burial in the Cowan Montgomery Cemetery. In lieu of flowers, the children ask for your support of and contributions to the: Coffee County Drug Court Foundation, Mike Lewis, Director , 604 College Street, Manchester, TN 37355.
Central Funeral Home
COLLINS
 Mrs. Gloria Jean Collins, age 64, passed away on Saturday, Nov. 16, 2019 at the home of her daughter in Murfreesboro after an extended illness. She was born in East Saint Louis, Ill. on July 10, 1955 to Donald Eugene McCracken and Dolores Elkins McCracken who preceded her in death along with her sisters, Susan Wilson and Barbara Lofton and brother, Wayne McCracken. Mrs. Collins was a member of the Church of Jesus Christ of Latter-Day Saints in Tullahoma. She is survived by her husband, Boyde Neal Collins; daughters, Theresa Lynn Austin and husband, John, Monica Marie Barber, and Jamie Renee Weathers and husband, Michael; step-daughter, Melissa Askins; sister, Donna Alexander; brothers, Don Goree and wife, Coleen, and Kevin Goree, and wife Lynn; four grandchildren, Erica Barber, Aiden O'Neil, Ethan Weathers, and Jon Askins; several nieces and nephews and a host of friends. Funeral services will be at 1 p.m. Thursday, Nov. 21, 2019, in the Central Funeral Home Chapel with Bro. Joel Davenport officiating. Burial will follow in the Cherry Cemetery in Woodbury. Visitation with the family will be held on Wednesday, Nov. 20 from 5 – 8 p.m. at Central Funeral Home in Manchester.
 Central Funeral Home
WIMLEY
 Ida Mae Wimley, age 76 of Estill Springs, passed away on Wednesday, Nov. 13, 2019 at her residence surrounded by her loving family.  A native of Franklin County, she was born on Dec. 18, 1942 in Winchester to the late Charlie and Beulah Rollins Judge.  Before her retirement, Ida Mae had been employed as a quality inspector for Eaton Industries and the Shirt Factory.  Ida Mae enjoyed cooking and entertaining her family and friends, but most of all she cherished the time spent with her family.  In addition to her parents, she was preceded in death by her daughter, Patricia Cable; and brothers, Eugene Judge, Bonnie Scharber, and Betty Jane Wimley.  Ida Mae is survived by her loving children, Judy Sherrill of Manchester, Bonnie Bush of Manchester, Kathy Boyett of Estill Springs, and Jimmy W. Wimley of Estill Springs; siblings, Peggy Sanson of Decherd, Junior Judge of Decherd, A. J. Judge of Hillsboro, Shirley Green of Rutledge Hill, James Judge of Winchester, Wayne Judge of Manchester and Linda Sanson of Alto; grandchildren, Josh Arnold, Amy Bush, Lori Sherrill, Kristy Walker, Tiffany Smith, and Payton Wimley; great-grandchildren, Ridley Arnold, Blake Walker, Caleb Smartt, Ace Bush, and Coby Esslinger; and great-great-grandson, Grayson Esslinger.  Visitation was from 5-8 p.m. on Thursday, Nov, 14, 2019 at Moore-Cortner Funeral Home.  Funeral Services were held at 2:30 p.m. on Friday, Nov, 15, 2019 in the Moore-Cortner Chapel.  Interment was at Red Brick Church Cemetery.
Moore-Cortner Funeral Home
WINTON
 Nellie Marie Campbell Winton, of Tullahoma, passed this life on Saturday, Nov. 16, 2019 at NHC at the age of 85. Mrs. Winton was born in Huntland  to the late Jonas and Eva White Campbell. She attended and was baptized at Mt. Pleasant United Methodist Church in Hillsboro and also loved flowers and gardening. In addition to her parents, she was preceded in death by her husband, Avis Winton; three brothers, Wendell, Lester and Joe Horace Campbell; and one sister, Marvleen Simmons. Mrs. Winton is survived by two daughters, Alesia Snell and her husband Greg of Tullahoma; Jennifer Sipe and her husband Jonathan of Manchester; one grandson, Kyle Snell of Tullahoma; four sisters, Kathleen Lawson of Tullahoma, Sarah Ann Good of Pulaski, Wisconsin, Juanita Campbell of Manchester, and Ruth Mankin of Manchester; and numerous cousins, nieces and nephews. Visitation was held on Monday, Nov. 18 at Kilgore Funeral Home from 4-7 p.m. Funeral service was held on Tuesday, Nov. 19 at 2 p.m. in the Kilgore Funeral Home Chapel with Bro. Hubert Robertson officiating. Burial will follow at Rose Hill Memorial Gardens. For those who wish, in lieu of flowers, the family asks that donations be made to the Multi-County Cancer Support Network, P.O. Box 1355, Tullahoma, Tennessee 37388. 
 Kilgore Funeral Home 
Death Notice
 Shirley Fann Miller   August 16, 1951- November 6, 2019