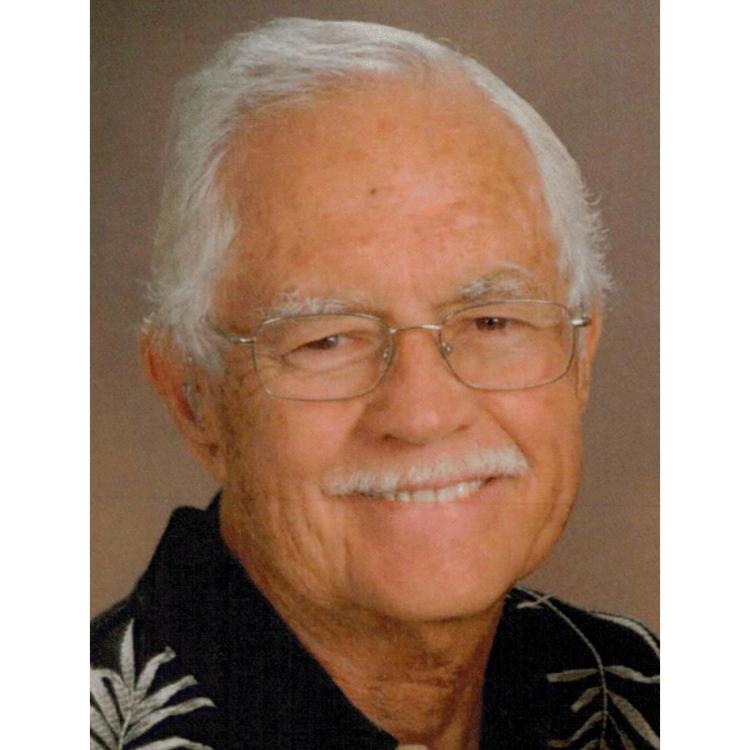 A celebration of life for Mr. James Edward "Eddie" Branum, age 75, will be held at 4 p.m. on Saturday, April 27 at First Baptist Church. The family will receive friends from 3 p.m. until the time of service. Mr. Branum passed from this life surrounded by his family after a long battle with Alzheimer's on Tuesday, April 9, 2019, at The Overlook at Cedarcrest in Acworth, Ga. Eddie was born in Huntsville on Aug. 12, 1943 to the late Burch and Rosa Ramsey. Raised in Cookeville, Tenn., he graduated from Cookeville High School in 1961. He was a Godly man and served as a deacon and a Bible study leader for many years at First Baptist Church, Manchester where he was a member for 51 years. He retired from the Army National Guard as a master sergeant and was a veteran of the U.S. Air Force. He was very proud of his service to our military and passionately loved his country. Additionally, he was a retired instrument technician from AEDC after 39 years. He loved his Tennessee Volunteers and had an incredible sense of humor. He was a loving husband, father and son. His parents precede him in death. He is survived by his loving wife of 54 years, Theresa Branum, one son, James Burch Branum and his wife Anita; one daughter, Janice Branum Barnard; five grandchildren; Holli Branum Reynolds and her husband Mayfield, Daniel Heath Branum, Brendan James Barnard and his wife Julie, Baylee Morgan Barnard, Brette Madison Barnard and three great grandchildren; Brendan Jacob Barnard, James Michael Barnard and Jude Branum Barnard. In Lieu of flowers, the family requests that donations be made to the Alzheimer's Foundation of America, 322 8th Avenue, 7th Floor, New York, NY 10001, in his memory.
Georgia Cremation Centers
 Funeral services for Mr. James "Jim" Horace Featherston, age 72, of Manchester was conducted at 2 p.m. on Monday, April 22, at Coffee County Funeral Chapel with Bro. Pat Allison and Bro. Earl Cairns officiating.  Burial was in Forest Mill Cemetery.  The family received friends from 10 a.m. until the time of service at the funeral home.  Mr. Featherston passed from this life surrounded by his loving family on Saturday, April 20, 2019, at his residence. Jim was born in Manchester, to the late Lawrence and Amanda Featherston.  He owned an air duct cleaning business, was a security officer, and worked as a reserve officer for Coffee County Sheriff's Department.  Jim was a very hard worker and dedicated business man.  He also loved mowing his lawn, fishing and being outdoors, and visiting with his friends.  He was a very loving husband, father, grandfather, and brother. In addition to his parents, Jim is also preceded in death by one son, Jamie Featherston; one brother, Wayne Featherston.  He is survived by his loving wife of 46 years, Jan Featherston; one son, Jeffery (Amanda Anderson) Featherston; one sister, Glenna Poff; two grandchildren, Kiely and David Featherston, and one grandchild on the way; multiple nieces and nephews.
 Coffee County Funeral Chapel
Michael Filmore McMillen Sr. of Manchester, passed this life on Friday, April 19, 2019 at his residence at the age of 52 years. Funeral Services were scheduled for Tuesday, April 23 at 1 PM at Daves-Culbertson Funeral Home with burial at Summitville Cemetery. Visitation with the family was Monday, April 22, from 5 – 8 p.m. A native of Marathon, Fla., he was the son of the late Francis Willard Davis Sr and Jean L Davis of Summitville. He enjoyed fishing and hunting for mushrooms and ginseng. He was a jokester and enjoyed aggravating everyone, especially his siblings. He was also a cat lover. In addition to his mother, Jean L. Davis of Summitville, he is survived by son, Michael Filmore McMillen Jr of Plantation City, Fla.; daughter, Hannah Mae McMillen of Plantation City; brothers, Francis Willard Davis Jr of Summitville, Ray McMillen of St. Teresa, Fla. and Donald McMillen of Knoxville; sisters, Cherie Townsend of McMinnville, Loretta McMillen of Tullahoma, Mary Cromartie of Summitville and Bonnie Sue Qualls and her husband, Wayne of Tullahoma and many nieces, nephews, cousins and friends. Michael's family would like to extend a special thank you to his best friend, Michael Allen of Summitville. In lieu of flowers, the family suggests memorial donations be made in his honor to Daves-Culbertson Funeral Home. Online condolences may be made at www.davesculbertsonfuneralhome.com
 Daves-Culberston Funeral Home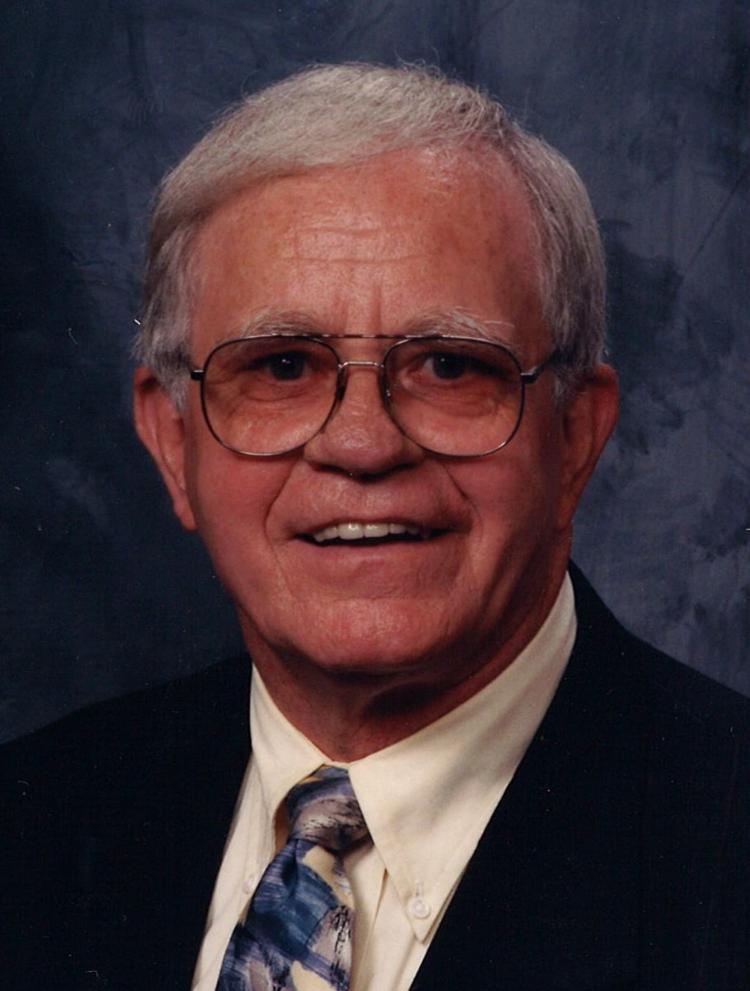 Paul Edward Phillips age 81 of Watertown, died Thursday morning, April 18, 2019 at Elmcroft Memory Care in Lebanon. Born March 12, 1938, he was the son of the late Rufus and Pauline Reed Phillips and was preceded in death by brothers, Ed, Harvey and Don Phillips; sisters, Frances Fox, Tennie Sue Millraney and Margaret Gold. A son, Chris Phillips and the mother of his children, Wanda Lasater Phillips also preceded him in death. Paul was a member of Belle Aire Baptist Church in Murfreesboro and a former shipping supervisor with the Baptist Sunday School Board. He is survived by his children; Jeff, Troy and Dianna Phillips all of Watertown; grandchildren, Kaitlyn (Naaman) Stillwell, Dalton (Kelsey) Phillips, Justin (Ashton) Redmon, Takisha Phillips; great grandchildren, Cheyenne, Gabriel, Eli, Bryson, MacKenzie, Conner and Chandler; stepchildren, Ricky and Frank Phillips, Michelle Herdon and several step-grandchildren; daughters-in-law, Kathy Redmon Phillips and Cindy Phillips; sister, Ellen Vaughn and brother, Jim Phillips both of Manchester; nieces and nephews. Funeral service was 1 p.m. Saturday, April 20 at Hunter Funeral Home with Dr. John Dent Jr. officiating.  Grandsons and nephews were as pallbearers. Interment was 4 p.m. Saturday at the Gum Creek Cemetery in Decherd.
Hunter Funeral Home, Watertown, Tenn.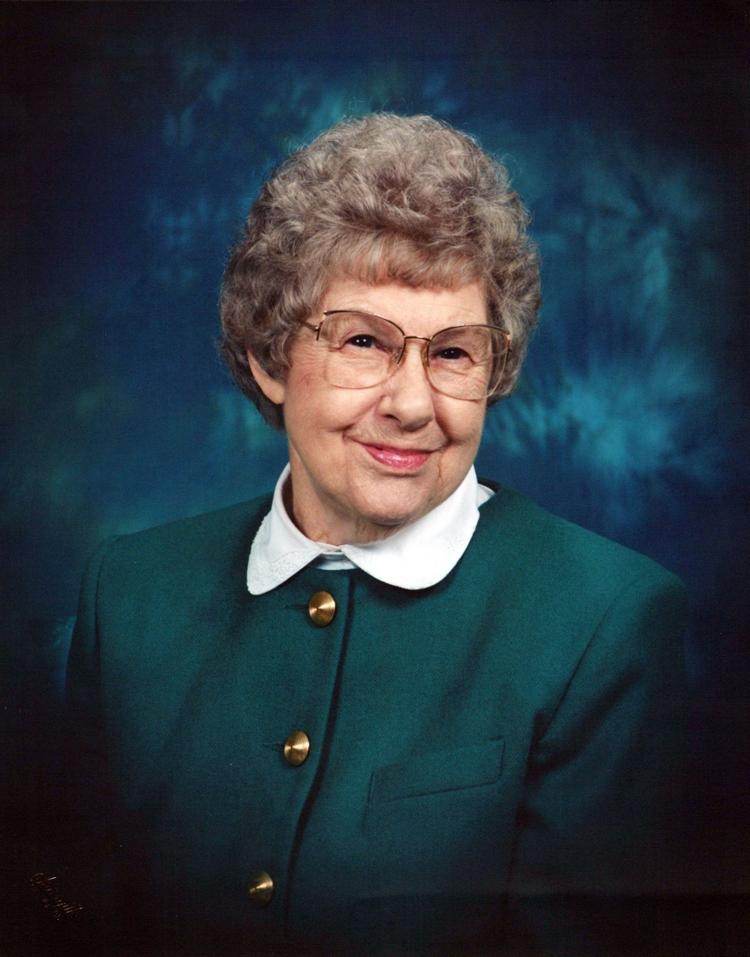 Funeral services for Mrs. Bernice Bruce Pugh, age 99, of Manchester, were conducted at 2 p.m. on Friday, April 19 at Coffee County Funeral Chapel with Bro. Benny Benjamin officiating.  Burial was in Rose Hill Memorial Gardens.  Visitation was from noon until time of service on Friday at the funeral home. Mrs. Pugh passed away on Monday, April 15, 2019 at McArthur Manor. Bernice was born in DeKalb County, Ala., the daughter of the late Walter and Myrtle Cash Campbell.  She and her first husband, Milo B. Bruce, moved from Alabama to Tennessee to start Bruce's Florist.  Bernice loved her family dearly and was a wonderful wife, mother, and grandmother.  In addition to her parents, Bernice was also preceded in death by her husbands, Milo B. Bruce and John E. Pugh; five brothers, Hoyt, James, Ronald, Arnold, and Joe Campbell; two sisters, Ruth Mallett and Evelyn Freeman; and a stepson, Johnny F. Pugh.  She is survived by two sisters, Jean Glassco and Melba Gilbreath; her stepdaughter, Kathy Pugh (Eric) Swanson; grandchildren, Dr. Leif Swanson, Erica Swanson (Donnie) Fulks, and Patrick John Swanson; and great grandchildren, Emma, Cora, and Parke Fulks, and Reif and Kaine Swanson. The family wishes to express their sincere appreciation and gratitude to the staff at McArthur Manor, Hospice Compassus, and FBC Servant's Heart for their wonderful care and loving support.
 Coffee County Funeral Chapel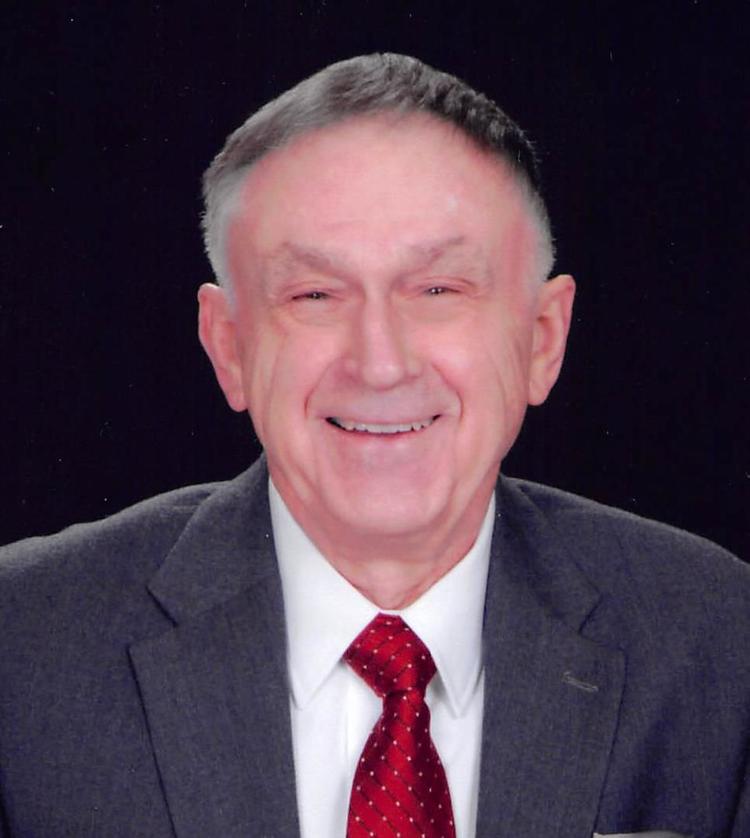 Lester Gleason Shelton, age 88 years young, beloved husband, father, grandfather, and friend to all who knew him returned home April 17, 2019. He left his family in peace and with the knowledge that he will be in heaven.  He will be missed until we all meet again.  Born and raised on a farm in Manchester. Gleason was the oldest of three children and son of the late Lester Franklin and Lillian Merle Shelton.  He was drafted as a private into the United States Army and served at Fort Knox, Ky.  He went through officer's training school and served at Fort Sam Houston, Texas as a lieutenant. He earned a bachelor's degree from Middle Tennessee State University and then graduated from Auburn University's pharmacy school.  He practiced pharmacy at Huntsville Alabama Hospital for many years.  He came to Dickson, Tenn. in 1960 and owned Shelton's Prescription Shop in Dickson until retiring and moving to Knoxville, to be closer to his children.  He attended Billy Estes' Sunday School Class of the First Baptist Church of Dickson. He is survived by his beloved wife, Nancy Johnson Shelton; his daughter, Heather Shelton Dreiser, her husband John P. Dreiser, and their two children, Andrew and Preston Dreiser; his son, Michael Shelton, along with his daughter, Eliana G. Shelton; his brother, Dwight Shelton of Manchester; and his sister, Murlene Dock, of Fort Wayne, Ind.  Funeral services were held on Monday, April 22, 2019 at 1 p.m. at Taylor Funeral Home in Dickson.  Reverend Lewis Bratton will officiate.  Burial was at Eastview Cemetery at Camden, Tenn.  The family will greet friends beginning at noon until the time of service.  Military honors will be observed. Donations can be made to the Billy Estes Sunday School Class or the Alzheimer's Association of Tennessee.   
TAYLOR FUNERAL HOME, Dickson,Tenn.
Gayle Sartin Spencer passed from this life on Wednesday, April 10, 2019 in Murfreesboro, Tennessee at the age of 68. Gayle was born in Tullahoma on Sept. 28, 1950. She grew up in the Hillsboro community. At Central High School in Manchester, she was an all-midstate basketball player. She was also the 1967 Coffee County Fairest of the Fair. That same year, she was the Coffee County Dairy Princess and placed first runner up in the state pageant. Gayle graduated high school in 1968 and then attended Middle Tennessee State University. She married her beloved husband, Larry Spencer, on June 21, 1985.  She and Larry have been business owners of Procrescent Promotions.  since 1995. She lived her adult life between Nashville, Chattanooga, Tullahoma and most recently Murfreesboro. Gayle loved Siberian Huskies, including their dog, Xander. She was an avid reader, was well-versed in current events and loved sports, especially the Tennessee Volunteers. Gayle was preceded in death by her mother, Aileen Burnett Lane and brother-in-law, Rickey Peek. She is survived by her husband of 33 years, Larry Spencer. One son, Kevin Herndon (Heather). Grandchildren Lindsay and Justin Herndon and their mother, Jennifer; Jordyn and Skylar Herndon. Siblings- Charles Sartin; Dian Rayfield (Terry); and Phil Sartin (Phyllis). Nieces and nephews- Amy Coady, Misti Dian, Katie Edwards (Matt), Hunter Peek, Ashley Norton (Nick); Nathan, Josh, Caleb and Hannah Sartin.  A memorial service to celebrate her life was held Saturday, April 13 at Murfreesboro Funeral Home. Donations in her memory can be made to Rutherford County PAWS in Murfreesboro.
Mrs. Audrey Elizabeth Walden, age 87 of Manchester, passed away on Wednesday, April 17, 2019, at Life Care Center of Tullahoma. The family received friends on Friday, April 19 from 5-7 p.m. at Coffee County Funeral Chapel. Mrs. Walden was born on May 30, 1931 in Coffee County to the late Cular and Pauline Holt. She lived in Manchester her entire life and would have been 88 years old next month. She and her husband, Tip, were the owners of Walden Brothers IGA.  Additionally, she worked for Dr. Coulter Young and for the City of Manchester.  In her retirement years she worked as a desk clerk. In addition to her parents, she is preceded in death by her husband, Clifton "Tip" Walden; brothers, Leon, Kenneth, Clement, Hollis "Jack", Jerry and Ronnie Holt. She is survived by her daughters, Debbie Moffitt, Dede McCullough (Butch); sister, Janie Holt; grandchildren, Kenny (Donna) Moffitt, Desiree (Robert) Taylor, Mae Anne (Brandon) Hale, Jonathan (Karen) McCullough; great-grandchildren, Brady, Hannah, Natalie, Max, Ayden, Hadlee, Jack, Kenedee, Alexis, and Addison.
 Coffee County Funeral Chapel