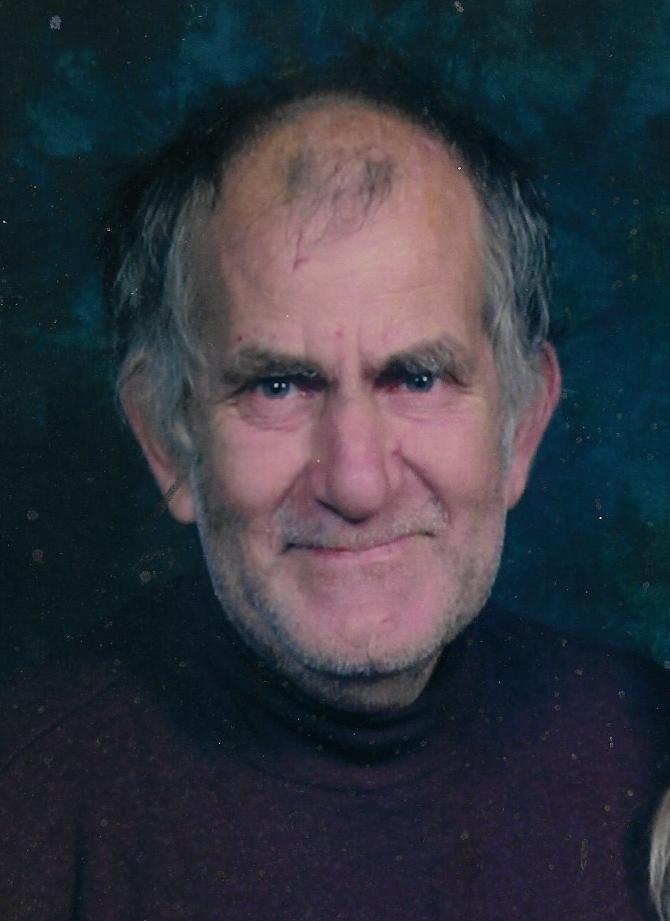 Mr. Ricky Medley Arnold, 65, passed away Monday Aug. 5, 2019 at Saint Thomas Rutherford Hospital in Murfreesboro.  He was born in Manchester on March 11, 1954 to Ridley Arnold and Ruth Medley Arnold who preceded him in death along with his brother, Ralph E. Arnold; sister, Dahlia J. Sisk. He had worked at the Pajama Factory, Park Industries and the Manchester Speedway before his health declined. He is survived by his daughter, Ruthie (Marcus) Arnold-Rogers; son, Jeffery (Amy) Baltimore; brother, Steve (Cathy) Arnold; sister-in-law, Kathy Arnold; three grandchildren; several nieces and nephews. Funeral services were at 5 p.m., Friday, Aug. 9 in the Central Funeral Home chapel with Minister Danny Anderson officiating with burial in the Concord Cemetery.  Visitation was 2 – 5 p.m., Friday at Central Funeral Home.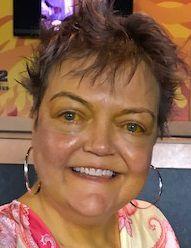 Bethany Gayle (Winkles Sears Huskey) Conover, born Jan. 30, 1971 entered the Church Triumphant on July 31.  The most loved person, wife, friend, and co-worker to grace this earth.  She could be as serious as was necessary to get her point across as she was quick to embrace another in love—and laughter.   She had a heart as big as all outdoors, and gave it freely to those who called her a friend.  She was proud of all her accomplishments, and most notably, her law degree and admission to the Tennessee Bar.  However, that heart was never far from others in need—especially children and young people.  She earned her title of Mama Bear, and no one had better mess with her "cubs."   She was proud of her "extended family on steroids," and loved each of our children: Jason Huskey and his family, Quinton Huskey and his Christy, Carolyn (Conover) Smith and family, Kimberly (Biberstein) and family, Richard "Ricky" Conover, Jr, fiancé Sherry, Jillian (Conover) Reilly and husband Sam, and her son by birth, Garrett Sears.  Among this tangle, she boasted of eight grandchildren scattered across the U. S.  Beth's friends and acquaintances span the country, but they are clustered in her home towns—Manchester, Nashville, and New Orleans. A woman of great faith hidden many years by a crust of unfavorable life events, her perseverance was a tribute to her heart.  That faith began to blossom after she married Ric in 2015, as evident when stopping in mid-step or mid-sentence, "Can we pray for (whomever?)" Having grown up in the Church of Christ where no musical instruments are used, she found the accompaniment of the piano and organ to increase her attitude of praise.   At her passing, she was held by two of the three most important men in her life: her son, Garrett and husband, Ric.  The third, her Dad whom she spoke of often and fondly, was there in spirit. A memorial service will be held at St. John's Lutheran Church on Saturday Aug. 17 at 1 p.m. with a celebration time after.  In lieu of flowers, please contribute to St. John's Lutheran Church or the Legal Aid Society of Middle Tennessee.
 Alternative Cremation and Funeral Service
 Ms. Sheila Annette McMillen, 70, passed away Saturday, Aug. 10, 2019 at Horizon Health and Rehab Center.  She was born in Akron, Ohio. Funeral services for family and close friends were 2 p.m., Tuesday Aug. 13 at the Central Funeral Home chapel with burial in the Rose Hill Cemetery.  Visitation was from   noon–2 p.m. Tuesday at Central Funeral Home, Tennessee.
Mrs. Mary Carolyn Krebs Floyd, 85, passed away Tuesday, Aug. 6, at her home in Manchester.  She was born in Baltimore, Md. on April 28, 1934. Funeral services were 2 p.m. Sunday, Aug. 11, 2019 in the Central Funeral Home chapel with Minister Jimmy Rigsby officiating. Burial was in the Gnat Hill Cemetery.  Visitation was 4 – 7 p.m. Saturday at Central Funeral Home.
 Funeral services for Peggy Gravitt Mankin, age 77, of Manchester, were conducted on Sunday, Aug. 11, at 2 p.m. at Coffee County Funeral Chapel with Bro. Ray Marcrom officiating. Burial was in Rose Hill Memorial Gardens. The family received friends at the funeral home on Saturday, Aug. 10 from 5-9 p.m. and on Sunday, Aug. 11, prior to service from noon-2 p.m. Mrs. Mankin passed away on Aug. 7, 2019, surrounded by her loving family. Peggy was born on May 5, 1942 to the late M.C. and Mildred Bradshaw Gravitt in Chattanooga. She retired from her job of 28 years teaching cosmetology at Coffee County Central High School where she helped many of her students begin their career. She was also the owner of Total Concepts Hair Design. Peggy enjoyed reading and traveling, but above all else she loved spending time with her family. She had a generous heart and always encouraged everyone to follow their dreams no matter where, or what you came from. In addition to her parents she was preceded in death by her husband of 44 years, John D. Mankin, and her brother, Jerry Gravitt. Peggy is survived by her daughters, Angela (Mike) Sellars, Jennifer (Marty) Henegar; grandchildren, Whitney (Nick) Harrell, Kaitlyn (Bryan) McAdams, Jerett (Jackie) Zeigler, Hayden Zeigler, Rachel Henegar, and Jonathan Henegar; great-granchildren, Brylyn McAdams, Madison McAdams, and Hayes Harrell; brothers, Don Gravitt, Rick (Helga) Gravitt; and numerous nieces and nephews. The family would like to express sincere gratitude to the care and compassion shown by McArthur Manor and Hospice Compassus. In lieu of flowers the family request donations be made to the Dusty Elam Foundation.
 Coffee County Funeral Chapel
Lawrence Arthur Pressley of Manchester, passed this life on Friday, Aug. 9, 2019 at his residence at the age of 63. Funeral Services were 2 p.m., Sunday, Aug, 11at Daves-Culbertson Funeral Home with burial at Summitville Cemetery. The family received friends on Saturday, Aug. 10 at Daves-Culbertson Funeral Home from 5 – 8 p.m. Mr. Pressley was the son of the late James Edward and Bobbie Faye Davis Pressley. He was a U S Air Force veteran and enjoyed listening to music and singing karaoke songs. He collected old watches and stamps and enjoyed tinkering with cars. He also enjoyed watching old movies and playing cards, especially Rook and Poker. Lawrence also had a "Sweet Tooth" and loved Little Debbie Snack Cakes which he loved to share with his grandchildren. His favorite time was spent with his family. In addition to his parents, he was preceded in death by sister, Janice Marlene Castillo. Mr. Pressley is survived by his wife, Daphne Hollar Pressley of Manchester; sons, Jeremiah Davis Pressley of Manchester, Kyle Robert Pressley and his wife, Autumn of Christiana and James Morgan Pressley and David Wyatt Pressley, both of Manchester; daughters, Tessa Renee' Pressley Harris and her husband, Joshua of Tullahoma and Sage Pressley Bradshaw and her husband, Tyler of Estill Springs; brothers, Charles Pressley and his wife, Diane of Manchester, James Marlen Pressley and his wife, Vonnie of Calhoun, Ga., Michael Pressley and his wife, Patricia of Manchester, Mitchell Pressley and his wife, Sherry of Humble, Texas and Robert Pressley and his wife, Sandra of Winchester; sisters, Edna Smith and her husband, Roy of Olathe, Kan. and Glenda Darlene Petschauer and her husband, Michael of Belleville, Ill. and eight grandchildren. Online condolences may be made at www.davesculbertsonfuneralhome.com.
 Daves-Culberston Funeral Home