Funeral services for Ms. Vella Ferrell, age 59, of Rock Island, will be conducted at 1p.m. on Wednesday, Aug. 21, at Coffee County Funeral Chapel.  The family received friends from 11a.m. until the time of service.  Ms. Ferrell passed from this life on Sunday, Aug. 18, 2019, at Manchester Healthcare. Vella was born in Dekalb County, Tenn. to Troy Ferrell and Anna Puckett.  Vella loved to be outside in her flower garden, watch the birds, and just enjoy nature.  She always put everyone else first.  Vella was a loving mother, sister, and grandmother. Vella is preceded in death by her father, Troy Ferrell; two sons, Johnny and Mark Wilder.  She is survived by her mother, Anna Puckett; lifelong partner, Phillip Steele; two sons, Matthew (Valerie) and Luke (Marcy) Wilder; one daughter, Sarah Jordan (John); five brothers, Mitchell, Tommy, Jimmy, Jerry, and Billy; five sisters, Janie, Linda, Patricia, Tammy, and Sandra; eight grandchildren and three great-grandchildren.
 Coffee County Funeral Chapel
 Mr. Robert "Bob" Johnston, 71 passed away Monday, Aug. 12, 2019 at St. Thomas West Hospital. He was born in Jamestown, N.Y. on Sept. 25, 1947 to Sidney Charles Johnston who preceded him death along with brother, Harold Eugene "Bud" Johnston. He was a US Air Force flight engineer veteran. Bob worked as a terminal manger, as a dispatcher, service manager for Koch Industries from 1980-1986. From 1986 to 1989 He owned and operated Haggard Dozier Service, from 1989 to 1998 he was employed by M-Tec as am maintenance tech, repairing the line machines, air compressors and fire sprinkler system, from 1998-2000 he was employed by Duck River Equipment as a service manager, overseeing seven mechanics, from 2000-2003 he was employed by Bartlette Excavation as a backhoe operator, from 2003-2017 he was employed by the Coffee County Sheriff's Department as a court officer. He was also a first responder-emergency medical volunteer for the fire service management and the Fire Chief of Summitville Volunteer Fire Department. Bob was also known as "Crop dust Jack", he drove sprint cars, go carts and he loved working on old cars. He was deeply involved with the "Cruise-in car" show held on the square in Manchester. He is survived by his wife, Donna Arnold Johnston, mother, Dorothy Martindale Johnston (Florida), son, Robert Darren Johnston, Tenn., daughters: Helena Nicole Johnston, Adayna Leigh Pennington, Torrie Lee Pennington all of Tenn. Sister, Carolyn (Roger) Jean Widrig, Joyce Ann James, Joane Lee Suarez, four grandchildren and a host of nieces and nephews and friends. Visitation was held Sunday Aug. 18 from 11 a.m.-1 p.m. in the parlors of Central Funeral Home, with a celebration of life to follow.
 Funeral service for Mrs. Estelle Marie Monks Lacy, age 91, of Manchester, TN, were conducted at 11 a.m. on Monday, Aug. 19, at Higgins funeral Home with Bro. Jim Rolen officiating. Burial followed in Blanche Cemetery next to her husband, Charles Ralph Lacy. Estelle was born on March 24, 1928 in Lincoln County, to the late Howard and Virginia Hopkins Monks. She worked for General Motors for 32 years before retiring and was a member of Bethel Baptist Church. She enjoyed quilting, sewing, and cooking. Mrs. Lacy passed away on August 15, 2019 at her residence. Survivors include her children, Judy Rayetta Lacy Perry of Smyrna, David Ralph Lacy (Brenda Kay) of Manchester, and Douglas Howard Lacy (Marc) of Nashville; grandchildren, Michele Marie Perry Compton (Jami), Robin Renee Perry (Amy), Scott David Lacy (Jennifer), and Jeffrey Alan Lacy (Michelle); great-grandchildren, A.J., Jeremy, Raegan, and Joe; sister, Joan Shockley of Hazel Green, Ala.; and several nieces and nephews. In addition to her parents and husband, she was preceded in death by a sister, Clintelle Monks Spray, and brother, Gerald Monks. Visitation with the family was held at 1-5 p.m. on Sunday, Aug. 18, at Higgins Funeral Home, 213 E. Market St., Fayetteville, TN 37334. In lieu of flowers, memorials may be made to Bethel Baptist Church, 408 Westside Dr, Tullahoma, TN 37388.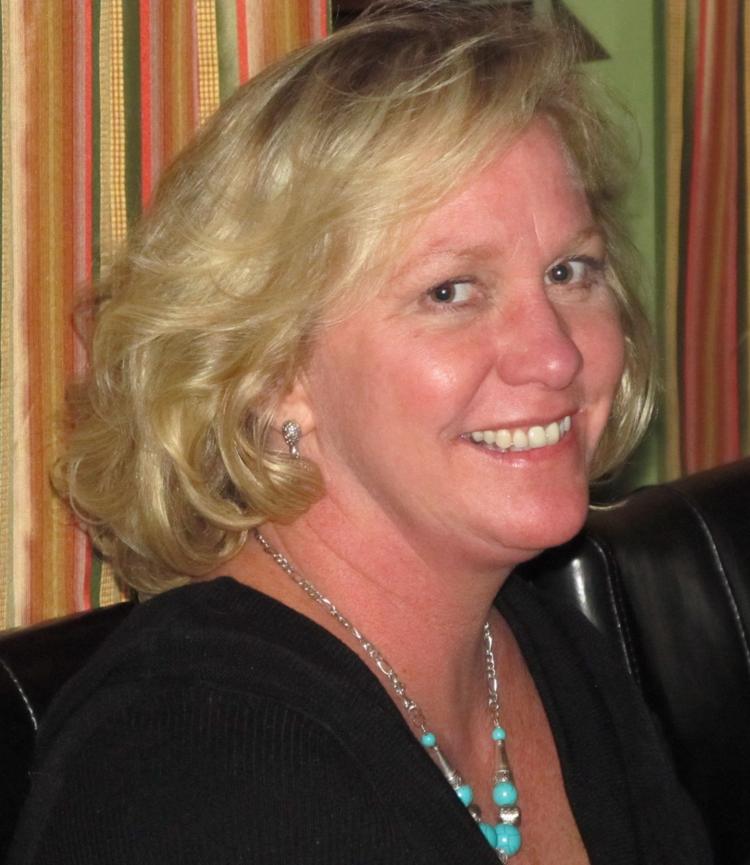 Mrs. Natalie June Parigger, 55, passed away Saturday Aug. 17, 2019 at Vanderbilt Medical Center in Nashville. She was born in Owensboro, Kentucky on Dec. 25, 1963. She was preceded in death by her brother. Brent Saltzman. She was a retired physical education teacher. She is survived by her husband, Christian G. Parigger; father, Carl Saltzman, Owensboro, Ky.; mother, Brenda (Richard) Taylor, Frankfort, Ky.; mother, Brenda and father Richard Taylor; son, John Parigger; daughters, Melissa Taylor Peery, Grass Valley, Calif., and Anna Parigger, Alder, Mont.; brother, Daniel Saltzman, Owensboro, KY; step-brother, Rick (Tiphanie) Frankfort, KY; sisters, Jessie Short, Clovis, CA and Abbie Smith, Bowling Green, Ky.; loving nieces and nephews. A memorial service will be held 2:00 PM Sunday September 1, 2019 in the Central Funeral Home chapel officiated by her husband and children. Visitation: 11:00 AM – 2:00 PM Sunday September 1, 2019 at Central Funeral Home, Manchester, Tennessee. www.centralfuneralhome.com