FLOYD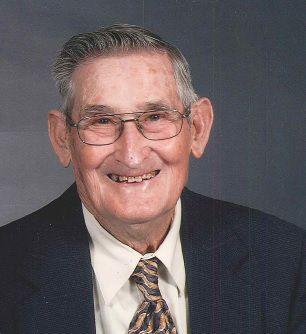 Funeral services for Mr. Buford Floyd, age 95, of Manchester, were conducted at 3 p.m. on Sunday, Aug. 4, 2019 at Coffee County Funeral Chapel with Bro. Ralph Hart officiating.  Burial was in Welker Cemetery. Visitation with the family was from 2-3 p.m. on Sunday, Aug. 4 at Coffee County Funeral Chapel. Mr. Floyd passed away on Aug. 2, 2019 at Unity Medical Center. Buford was born in Beechgrove, the son of the late William and May Floyd. He was a US Army Veteran serving in World War II. He was a laborer at Batesville Casket Company where he later retired from. Buford was a member of the New Union Church of Christ. He enjoyed gardening and spending time with his family. He was tender hearted, good natured, always kind, always with a smile, loyal to his family. Caregiver of his farm animals, and the best tomato and corn grower. He watched Wheel of Fortune daily, not to figure out the puzzles but only because he liked to see people win. He showed us all how to love and never give up.  He embodied family, love, and commitment no matter how hard life can be. In addition to his parents, he is preceded in death by his wife, Lexie Floyd; four brothers, Charlie, Willis, Eldridge, and Oren; two sisters, Beulah Crocker and Sylvia Robertson. He is survived by three sons, Dale Floyd (Ann), Keith Floyd, and Dennis Floyd (Juanita); one daughter, Debbie Brinkley (Coy); one sister, Lorine Bratcher; six grandchildren; and six great grandchildren.
 Coffee County Funeral Chapel
DAVIS
 A Service of Remembrance in memory of Austin Payton Davis will be held on Saturday, Aug. 31, 2019 from 6-8 p.m. at Coffee County Funeral Chapel.
Coffee County Funeral Chapel
FREEZE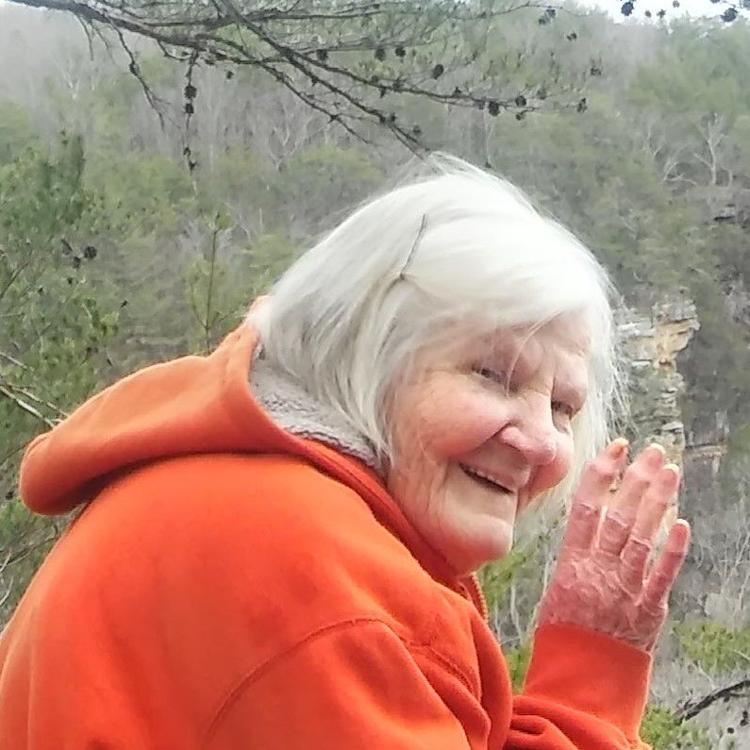 Mrs. Deloris Ann Stump Freeze, 79, passed away Monday, Aug. 19, 2019 at Centennial Medical Center in Nashville.  A native of Illinois, she was preceded in death by her parents Howard and Ethel Stump and son Terry Albertson and great grand-daughter Savannah Freeze. She is survived by her sons, Howard Freeze (Ala.) and Milton Freeze of Manchester; eight grandchildren, Milton Freeze Jr., Rebekka Freeze, Justin Freeze, Chad Freeze, Shana Freeze, and Harley Freeze  all of Manchester, Kayla Freeze (Ga.) and Laura Freeze (Ala.) and 11 great-grandchildren. Funeral services were 10 a.m., Friday, Aug. 23 in the Central Funeral Home chapel. Visitation was 5-8 p.m., Thursday at Central Funeral Home.
 Central Funeral Home
MASON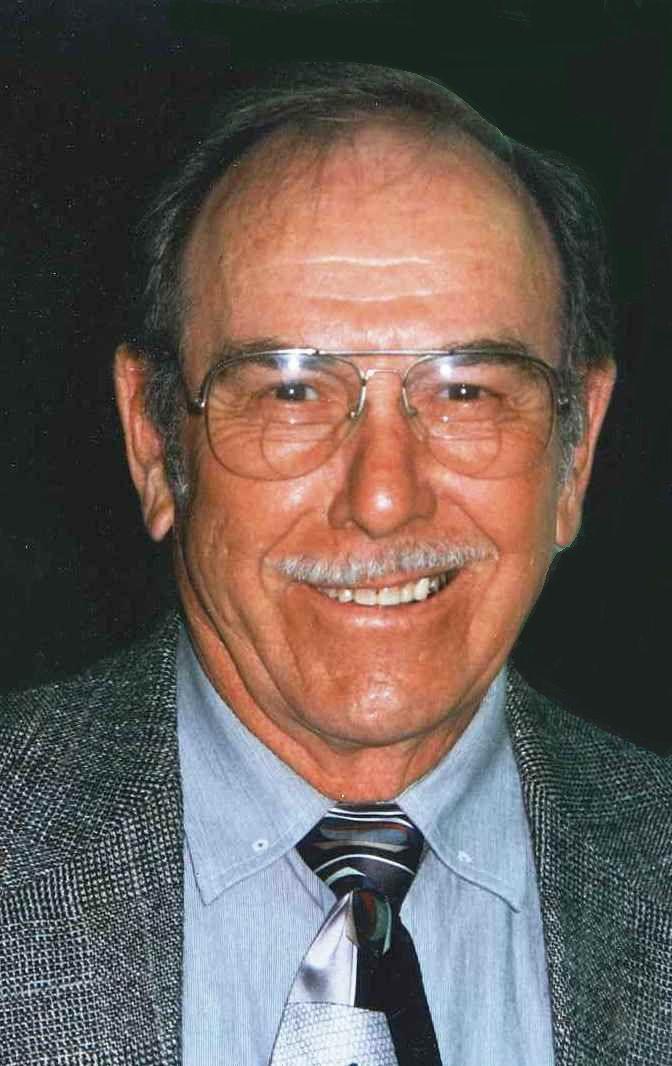 James Jacobs Mason, 93, of Beechgrove, passed away on Sunday, Aug. 25. He was born in Beechgrove, to the late Marie Louise Glaus Mason and Paul Gannaway (Laura Huff) Mason, Sr. Mr. Mason was also preceded in death by his sisters, Anna Louise Mason, Sherrill (Alfred) Fischer, and Jean Bryant; brothers, Paul Gannaway (Betty) Mason, Jr., Dr. Franklin Curtis (Peggy) Mason, Sr. and a grandson, Michael Dewayne Trail. Mr. Mason owned and operated a Tennessee Century farm which had been in continuous operation for over 100 years. He farmed 60 years before his retirement. Mr. Mason also drove a school bus for the Coffee County School system for 22 years. He was a member of the Coffee County Agriculture Committee. He was elected to the second and third districts of Coffee County Court, Noah and Beechgrove. Mr. Mason served on the first Ambulatory Authority for Coffee County and as a member of the Duck River Electric Membership Corp. Credentials Committee. He was a member of the church of Christ at Beechgrove where he had served as an Elder. He was a member of the Stones River Sons of the American Revolution Chapter. Mr. Mason served in the U.S. Air Corps during WW II. He was an honorary member of the University of Tennessee Extension Homemakers. Mr. Mason was a Charter Member of the First Families of Tennessee as a direct descendant of Mathias Hoover who settled Hoovers Gap in 1796. He was also a member of the American Legion Post 0088 at Donelson. Mr. Mason is survived by his wife of 73 years, Emma Doris Manley Mason; daughter, Nancy (Dewayne) Trail; brother, Sewell Johnson (Mary Patricia) Mason; sister, Eleanor (Kenneth) Moore; grandchildren, John Ashley (Stacey Swack) Trail, and Emily (Raymond) Daniel, Jr.; great-grandchild, Mason Cooper Trail; step-great grandchild, Dathan Swack; several nieces and nephews. Visitation was held from 4-8 p.m. Tuesday, Aug.t 27 at Woodfin Memorial Chapel. Funeral service will be held at 1 p.m. Wednesday, Aug. 28 at Woodfin Memorial Chapel with Bro. Charles Williams and Bro. Darrell Blankenship officiating. Interment will follow in the New Beechgrove Cemetery with John Ashley Trail, Raymond Daniel, Jr., James Fletcher, Doyle Trail, Mike England, Eddie Glaus, Paul Fischer, Mason Cooper Trail, and Dathan Swack serving as pallbearers. Honorary pallbearers will be; J. Franklin Hollis, James Walker, Jimmy Wright, Cliff Ashley III, Jimmy Bush, Stephen Fischer, Donnie Murray,  Richard Brown, Terry Spence, and men of the church of Christ at Beechgrove.
The family wishes to express special thanks to Mr. Mason's caregivers and Alive Hospice for many acts of kindness and love. In lieu of flowers, memorials may be made to the American Heart Association or Parkview Meadows Assisted Living Library, 240 E. MTCS Rd. Murfreesboro, TN. 37129. An online guestbook for the Mason family is available at www.woodfinchapel.com.
 Woodfin Memorial Chapel
PARHAM
 Diane "Hannah" Gibson Parham, 73, passed away Sat., Aug. 17, 2019 at her home.  She was born in Crossville, Tenn. to her parents, Otis Gibson and Ruby Mae Rector Gibson. She is survived by husband of 56 years, James Terry "Stick" Parham of Bradyville; children, Teresa Ann Parham Jackson and her husband, Randy of Columbia, Terry Wade Parham and his wife, Sharon of Morrison; grandchildren, Tera (Shannon) Mohler, Amber (Josh) Phillips and Cole Jackson; great grandchildren,  Jessie Mohler, Paige Mohler and Lukas Phillips; siblings, Joyce (Ernie) Smith of Estill Springs, Anna (Steve) Bollinger of Crossville and Bronda (Mark) Woody of Crossville. Several nieces and nephews also survive. In addition to her parents, she was preceded in death by her siblings, Thomas Gibson, Hot Shot Gibson and Wilma McElhaney. Diane and James grew up as childhood friends even before first grade and never went a day without each other.  A love like this is what we all strive for, in May they celebrated 56 years of marriage. Hannah, as she was affectionately called first by her grandchildren who couldn't say Nana, enjoyed spending time outdoors fishing, camping, gardening and even mowing.  She loved her family but watch out when her and her sisters got together.  She had a special bond with her church family at Crossroads Church of Christ and was a homemaker. Hannah and Stick were owners of the Midway Market from 1986 – 1996 and they both were very fond of their community in which they worked and lived. Funeral Services were at 11 a.m. Wednesday, Aug. 21, 2019 in the Chapel of Woodbury Funeral Home with Sidney Parham, Terry Milburn, Mark Woody, Murray Johnston and Steve Millburn officiating.  Interment followed in Ivy Bluff Cemetery. Pallbearers include Wade and Sharon Parham, Cole Jackson, Randy Jackson, Donny Parham, Jason Bush. Visitation with the family was from 4:30-8 p.m. Tuesday, Aug. 20.
Woodbury Funeral Home
PARKER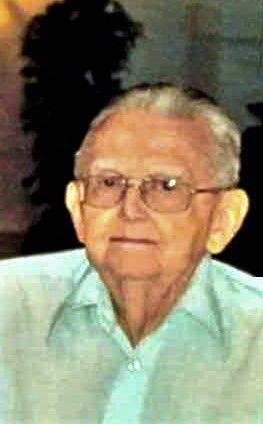 Funeral services for Mr. William Thomas Parker, age 92, of Manchester, will be conducted at 11:00 AM on Wednesday, Aug. 28, at Coffee County Funeral Chapel with Bro. Jeff Bailey officiating.  Burial will follow in Winchester City Cemetery.  The family received friends from 4-8 p.m. on Tuesday, Aug. 27 at the funeral home.  Mr. Parker passed from this life on Saturday, Aug. 24, 2019, at Tennova Healthcare – Harton in Tullahoma. William was born on Nov. 27, 1926, in Hillsboro, to the late William Parker and Minnie Harmon Yager.  After his retirement from Carrier, William loved watching westerns, fishing, raising goats, and gardening.  He loved his trucks and to go hunting, and he loved any dog he came across.  William served in the U.S. Army Air Corp then moved north to work in the car industry, before returning to the south to work for Carrier where he retired.  He was a loving husband, son, father, grandfather, and great-grandfather. In addition to his parents, William is also preceded in death by his loving wife, Vera Mai Parker; two brothers, Jake and Forest Lee Parker; one grandchild, Donald Ray Allen.  He is survived by one son, Billy Parker; two daughters, Margaret Allen and Shelliah Vance; three grandchildren, Matthew Vance (Mary), Chrissy Allen, and Nicholas Allen; three great-grandchildren, Malachi Vance, Rayden Beason, and Phoenix Beason.
 Coffee County Funeral Chapel