CLOWER
Charlene Josephine Pesterfield Clower, age 85, went Home to be with the Lord on Monday, Aug. 13. Mrs. Clower was born Dec. 22, 1932, in Blair Hollow, Tenn. to James and Myrtle Blalock Pesterfield. Mrs. Clower graduated with honors from Middle Tennessee State University and was a member of the Epsilon Nu Chapter of Sigma Tau Delta, the International Honor Society in Social Science, Pi Gamma Mu, Phi Alpha Theta, Tau Omicron Society, the Daughters of the American Revolution and United Daughters of the Confederacy. In addition to loving time with her family, Mrs. Clower enjoyed painting, writing, crocheting, and other artist endeavors, as well as reading. She touched the lives of many through her ability to love large, regardless of any circumstances. A charter member of Trinity Baptist Church, she was preceded in death by her loving husband, Raymond Clower; her parents; her siblings, Roselle Lambert, Dortha Branaum, Margie Inman, Juanita Rutherfield, Nute Pesterfield, Teeny Frank, and Kate Pesterfield. She is survived by her two sons, Ronald (Cyndi) and Gary (Susan) Clower; daughter, Donna Clower; three grandsons, Travis (Erica), Stephen Clower and Zach Crownover; two granddaughters, Kristie and Courtney Clower; and three great-grandchildren, Emoreigh, Quinn, and Silas. A Celebration of life service was conducted Aug. 16, at 1 p.m. at Coffee County Funeral Chapel with Bro. Jerry Pullam officiating. Burial was in Fredonia Cemetery. The family received friends from 11 a.m. until the time of service at the funeral home. You may sign the online guestbook at www.coffeecountyfuneralchapel.com.
HURLBURT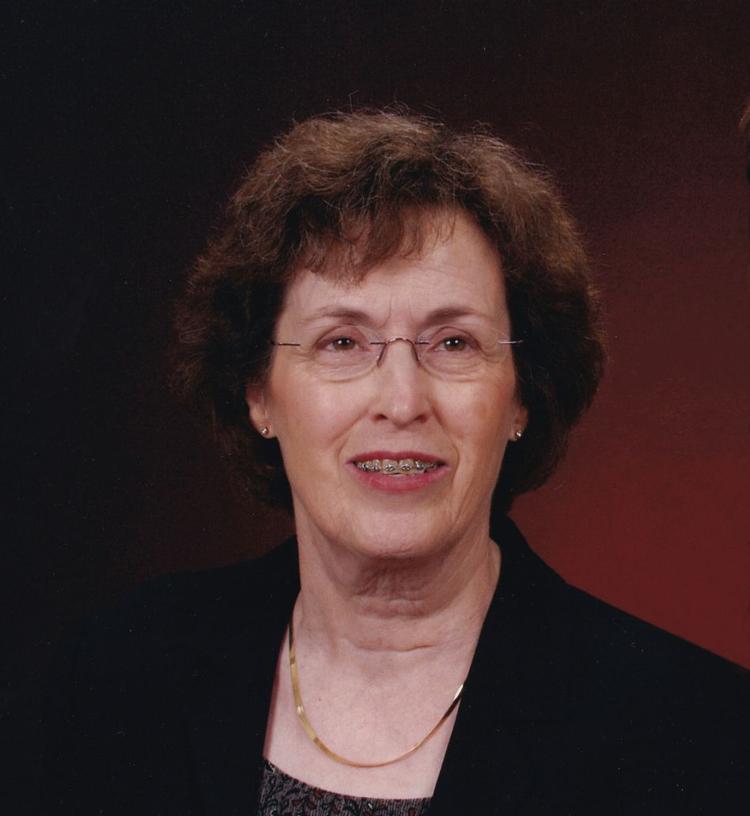 Billye Joy Roper Hurlburt passed away on Monday, Aug. 13, 2018 at the age of 86. She is survived by her children Barry, Craig, Mark and Kimberly; grandchildren Daniel, Michael, Ashlee, Andrew, Rachel, Kristopher and McKenna; sister Judy Watson as well as many nieces and nephews. Billye is preceded in death by her husband of 49 years Rod Hurlburt; parents Corine F and Hollis T. Roper and six brothers and sisters. Billye received her nursing degree from the University of Tennessee, Medical Units in Memphis and furthered her education at age 53 earning her bachelor's degree in nursing from the University of Texas, Tyler. Billye was an operating room nurse and OR supervisor for the majority of her career and ended her career at the age of 80 when she, Kim and McKenna moved to Metairie, La. Friends and relatives are invited to a memorial service at St. Luke's United Methodist Church in Kilgore, Texas at 1p.m. on Saturday, Sept. 1. Please contact Lake Lawn Metairie Funeral Home for service updates: 504-486-6331 (https://www.dignitymemorial.com/funeral-homes/new-orleans-la/lake-lawn-metairie-funeral-home/9785).
WALKER
Funeral services for Mrs. Joann Sherrell Walker, age 71 of Beechgrove, were conducted on Monday, Aug. 20 at 2 p.m. at Coffee County Funeral Chapel with Pastor David Petty and Brother L.E. Butler officiating. Burial followed in Fredonia Cemetery. The family received friends at the funeral home on Monday prior to the funeral service from 11 a.m. until 2 p.m. Mrs. Walker passed away on Thursday, Aug. 16, 2018 at Unity Medical Center. Joann was born on January 30, 1947 in Coffee County to the late Raymond and Stella Poff. She attended the Church of God. Mrs. Walker loved traveling, dancing, and spending time at the Coffee County Senior Citizens Center. In addition to her parents, she is preceded in death by her brother, Rayburn Poff. Survived by her husband, Ron Walker; son, Vaughn Konrath (Kimberlie); step-daughter, Michelle Guzman (Antonio); sister, Margaret Schafer (Al); grandchildren, Mindy, Emily, Trevor; great-grandchildren, Austin, Dillon, Shelby. You may sign the online guestbook at www.coffeecountyfuneralchapel.com.