FREELAND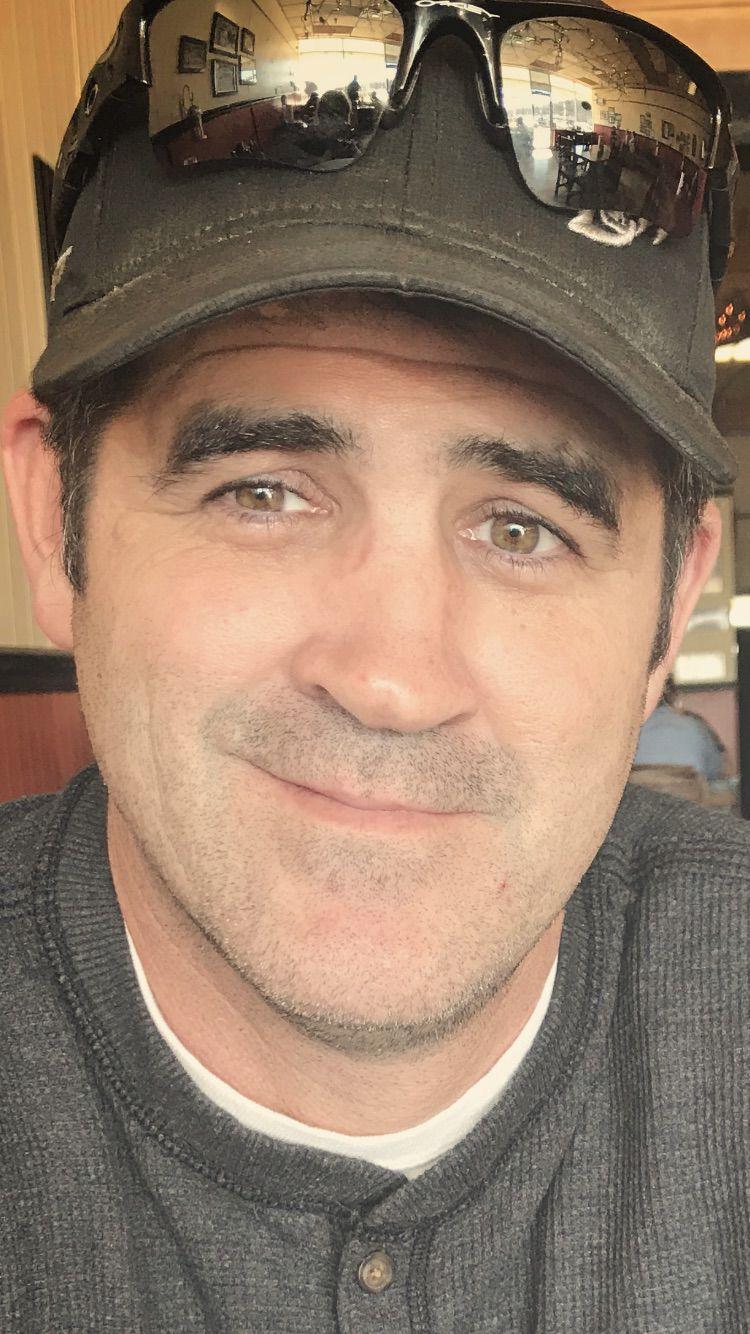 Funeral services for Michael L. Freeland, age 45 of Hillsboro, were conducted on Friday, Dec. 21 at 8 a.m. at Coffee County Funeral Chapel with Brother Adam Cutshaw and Dr. Brenton Cox officiating. Burial followed in Middle Tennessee State Veterans Cemetery in Nashville with full military honors. The family received friends on Thursday, Dec. 20, from 4-9 p.m. at Coffee County Funeral Chapel. Mr. Freeland passed away on Saturday, Dec. 15, 2018. Michael was born on June 15, 1973 in Monroe, La. He was a retired Master Sergeant in the United States Marine Corps after serving our country for over 22 years. Michael enjoyed hunting, playing softball and was an avid Star Wars fan. A lover of cars, Michael was an active member of the Southeast Challengers. Most of all, he loved his family beyond anything else, and was the most loving husband, father and mentor to so many. He is survived by his father, William Freeland; mother, Sherry Freeland; beloved wife of 19 years, Jennifer Freeland; sons, Michael Lance Freeland, Conlan James Freeland; daughter, Aleese Michelle Freeland; brother, Joseph Freeland (Amanda); sister, Kerri Freeland Davis (Randy); in-laws, Gordy and Mary Wallace, Mike and Patricia Crawford; his aunts and uncles; numerous nieces and nephews.
Coffee County Funeral Chapel
HIPP
Donald William Hipp of Manchester previously from Mt. Storm, W.V. passed away on Dec. 10, 2018 as the result of a single vehicle accident brought on by a heart attack. Born in Oakland Md. on May 5, 1964, he was the son of Arthur (Bud) Hipp and Juanita Dixon Hipp. He was preceded in death by his father in 2008. Donald is survived by his wife, Ronda Herron Hipp; and his mother, Juanita Dixon Hipp, both of Manchester; one brother, Metro Nashville Police Officer Arthur (Buddy) Hipp, Nashville; two sisters, Charlene Hipp Syx, Cumberland, Md., and Nancy Hipp Youngs and husband Danny, Lebanon Tenn.; nephews Todd Syx, Ind. and Jon Hendrixson, Tenn.; niece Novella Swoape Smith, Tenn.; and numerous cousins, aunts, and uncles. Donald also leaves behind close friends that he regarded as family: Daryl Dasher and Dr. M. Akmal. Donald was an electrician at Browns Electric in Tullahoma, where he was treated like family. He had also previously served as a volunteer fire fighter with the Mt. Storm Fire Dept. Donald will always be remembered for the kindness and love he showed towards others.
SOUTHWICK
Cindy Lou Smith Southwick, age 61, passed peacefully from this world on Dec. 17, 2018, at her home in Manchester. After a long battle with metastatic breast cancer, we rest in the assurance that she is now healed. Cindy was born on March 14, 1957, in Corry, Penn., to Orren and Theresa Ayers Smith. Although Cindy had many jobs over the years, the ones she held most dear were being a mother, wife, grandmother, daughter, sister, aunt and friend. Her hobbies included Bible Study, quilting and hosting family events. Cindy leaves behind her loving husband, Gordon Lynn Southwick; two daughters (Lucy Stratton and Juanita Wisinski); three step-children (Julie Mason, David Southwick, and Claudia Bose); one granddaughter; three step grandchildren; many step great grandchildren; her father; seven siblings; and many nieces and nephews.
The family will host a celebration of Cindy's life at Beech Grove Cumberland Presbyterian Church at 11 a.m. on Dec. 29. Another memorial will be held with family in Pennsylvania after the New Year. In lieu of flowers, the family requests that donations be made to the Smith Family Scholarship fund. Cindy was very involved in this scholarship program and would have loved knowing donations were made in her memory. Please submit donations to family scholarship treasurer: Kelly Smith, 15330 State Hwy 8, Centerville, PA 16404.
RAWN
Graveside service for John A. Rawn III, age 70, of Manchester will be conducted on Friday, Dec. 28 at 1 p.m. at the Mountain Home VA cemetery. He was born in Bristol, Va. on Nov. 14 1948. He served in the United States Marine Corp during the Vietnam war. He was an avid Kentucky Wildcats and Minnesota Vikings fan. He also umpired little league baseball for 20+ years in Bristol, Va. and Manchester, Tn. He is survived by his son John A. Rawn IV, sisters Barbara Forrest and Debra Rawn, and bother Gary Rawn; his grandchildren Korey Rawn, Kelsey Mashburn (Rawn), Caleb Rawn, and Cenyan Rawn; two great grandchildren; three nieces and one nephew, also numerous great nieces and nephews. The Rawn family request in lieu of flowers donations be made to the wounded warrior project.
 TriStar Cremation Old Hickory, Tenn.
SEITZ
Mrs. Connie Sue Seitz, age 58, of Manchester, TN, passed from this life on Dec. 20, 2018, at her residence, surrounded by her loving family. Connie chose to donate her body to science and no services are planned. Connie was born in Chicago, Ill., the daughter of the late T.J. and Myrtle Gillespie Henson. She was a homemaker, loved her cats, and enjoyed watching scary movies. In addition to her parents, Connie was also preceded in death by one sister, Anna Gene Hatmaker. She is survived by her loving husband, James Seitz; one son, Robert Taylor; three daughters, La'ticia Taylor, Desiree Whitt, and Brandi (Alex) Mitten; one brother, Walter (Tula) Henson; one sister, Josephine (James) Wilson; and 12 grandchildren.
MANCHESTER FUNERAL HOME