Juanita Gifford Bradford, age 84, of Manchester, passed from this life on Thursday, Jan. 17, 2019 at Life Care Center in Tullahoma.  A private family memorial visitation was held on Monday, Jan. 21 at Manchester Funeral Home.  Burial will be at Oakland Memory Lanes in Dolton, Ill., at a later date. Juanita was born in Princeton, Ala., the daughter of the late Gus and Lorena Hensley Gifford.  She was a homemaker, who loved being with her family and enjoyed quilting and painting. In addition to her parents, Juanita was also preceded in death by her husband, James Monroe Bradford; one brother, Carl Gifford; and four sisters, Violeta Gifford, Lou Scott, Grady Gifford, and Lometta Russell.  She is survived by two sons, Danny Bradford and Garland Judge; two daughters, Rose DeBoer and Kathy Bradford; one sister, Margaret Zerby; four grandchildren, Jason Casteel, Eric Bradford, Jessica Bond, and Andrea Johnson; and seven great grandchildren, Cade Casteel, Caleb Bradford, Becca Casteel, Nathan Johnson, Jasmine Bradford, Mallory Stone, and Hannah Bond.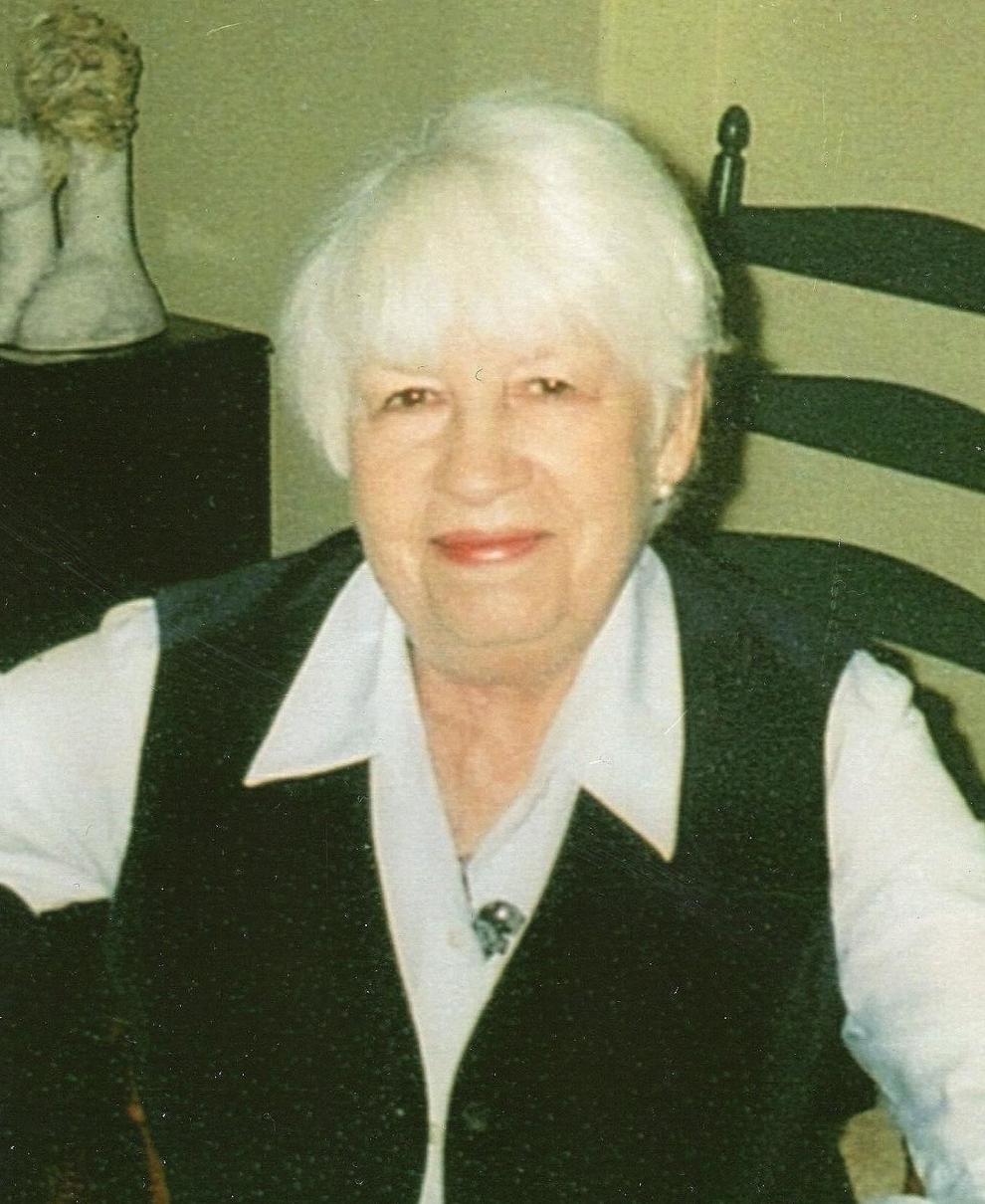 Betty Dement, of Normandy, went home to the Lord on Tuesday, Jan. 22, 2019. She was a devoted mother and grandmother, and a longtime member of First Presbyterian Church.  She was the third Elizabeth Frances carrying on the family name. Betty was an employee of The Tullahoma News for more than 50 years having been a writer, photographer and editor. She was also the co-founder of Tempo magazine where she wrote monthly stories about her life growing up on the family farm. She also was the published author of "Dance at the Gar Lagoon." Betty attended grade school in Wartrace. Her transportation to school was in an old bread truck that her dad had converted into a school bus for the area kids. After she graduated high school, she went on to graduate from the University of Tennessee in Knoxville with a bachelor of science degree in journalism. While attending UT she was the editor of the Orange and White student newspaper. She also completed post graduate work at MTSU. After graduating college, she came back home to live on the family farm. After a short time of raising mink on her father's farm, she started working at the Murfreesboro Daily News Journal, and in 1962 went to work as a copy editor for The Tullahoma News. Betty built a home on the family farm on a bluff overlooking the Duck River where she enjoyed watching nature, thinking up stories, and waving to the many kayakers floating by. She even had a family of raccoons that she fed and watched over daily. Her hobbies were hiking, fishing and sport shooting. She also loved watching football. She was a behind-the-scenes volunteer in the community, and also served on the Coffee County Child Advocacy board and supported the Wartrace and Shelbyville Walking Horse shows. Betty once said the best compliment she ever received was that she was a real asset to the community. She said, "I want my work and life to be that, an asset to the community," which she was. Betty is preceded in death by her father, Arthur Dement; mother, Roma Dement; sister, Polly; and brothers David and Kenneth. She is survived by one son, Ashley Dement, an AEDC employee; daughter-in-law, Tonya Dement, State Farm employee; granddaughter, Paige Dement Sebastian (Michael Berry Sebastian II), who is attending Xavier University working on her doctorate of clinical psychology; grandson, Ashton Arthur Thomas Dement, a senior at Tennessee Tech working on his mechanical engineering degree. In lieu of flowers, donations may be made in her name to First Presbyterian Church in Tullahoma or The Coffee County Child Advocacy Center. A memorial service was held at Tullahoma First Presbyterian Church on Friday, Jan. 25, at 6 p.m., with Dr. Michael Bradley and Pastor Stephen Yates officiating.
Mary Ruth Doty, age 62 of Manchester, passed away on Friday, Jan. 25, 2019 at Unity Medical Center. She was born on Aug. 30, 1956 in Franklin County to the late James and Ethel Woods. Mary enjoyed reading and spending time with her family. She spent many years as a caregiver working in the home health industry. In addition to her parents, she is preceded in death by her sisters, Judy Williams and Kay Eeks. Survived by her sons, Bobby Spivey, Jr. (Miranda), James Spivey (Bridgit); brothers, Ricky Woods; grandchildren, Adam, Tate, Niki, Jonah and Levi; three great-grandchildren. You may sign the online guestbook at www.coffeecountyfuneralchapel.com.
Coffee County Funeral Chapel
Funeral services for Ann Garner, age 71 of Manchester, were conducted on Sunday, Jan. 27 at 2 p.m. at Coffee County Funeral Chapel. Burial followed in Rose Hill Memorial Gardens. The family received friends at the funeral home prior to the service from noon. until 2 p.m. Mrs. Garner passed away on Friday, Jan, 25, 2019 at Raintree Manor in McMinnville. Ann was born on July 12, 1948 in Akron, Ohio to the late Alonzo and Thelma Dozier. She enjoyed sewing, dancing, being with her family and loved to play numerous instruments. In addition to her parents, she is preceded in death by her husband, Jerry Garner and her granddaughter, Sheldan Hullett. Survived by her daughter, Barbara Hullett (Robert); sons, Johnny Giles (Sylvia), Brian Giles (Billie); grandchildren, Bryson Hullett, Hayden Hullett, Nikki Madrid (Frankie), Raven Adams (Wyatt), Johnathan Giles (Christel), Andrea Bumpus, Nathan Simmons, Leslie Simmons, Nikki Simmons, Candace Davis, Josh Davis; several great-grandchildren. You may sign the online guestbook at www.coffeecountyfuneralchapel.com.
 Coffee County Funeral Chapel
 Charles Chilton Myers, age 81 of Estill Springs, passed away peacefully at his home surrounded by his family on Tuesday, Jan. 22, 2019. Charles was born to the late Clyde and Jessie Ruth Myers on April 17, 1937 in Manchester. In addition to his parents, Charles was also proceeded in death by his brother in law, James Walton. Charles is survived by his wife of 36 years, Carolyn Walton Myers; daughter, Charlsie Myers and son in law Jeff Schwamb of St. Marys, Ga.; two grandchildren, Liam James Schwamb and Adelaide Lorelai Schwamb; niece, Erica Bradford (Scot and Weber) of Winchester; nephew, Russ Walton (Brittany) of Huntsville; two sisters in laws, Susan Walton and Carmen Walton Thomas both of Winchester. Charles was a very stoic man until you learned of his dry sense of humor. He was an individual that always continued to learn and did not hesitate to teach others. Charles loved aviation. Whether it was becoming a pilot in the 1950's or being a founding member of the Tullahoma Model Airplane Club. He also enjoyed building custom models from scratch. Charles was also a lover of dogs. One of his great joys was working alongside his family at the kennel. Charles was a self-taught groomer and dog trainer. Charles just had a way like no other with his four-legged friends. Charles spent his professional career in electrical engineering serving in an executive management role for various companies. The family will hold a private memorial service at a later date.
Moore-Cortner Funeral Home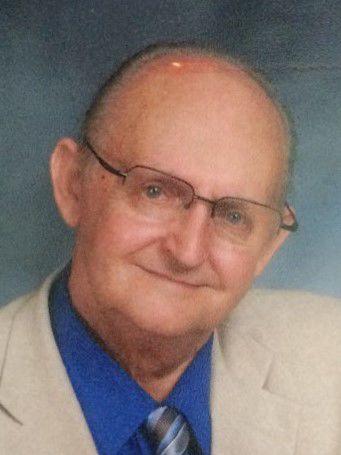 Kenneth Sylvester Rapien, age 79, of Saint Charles, Mo., passed away Jan. 22 at Mt. Carmel Senior Living in St. Charles. He was born Sept. 18, 1939 in Highland, Ill. Services will be at 3 p.m., Feb. 16, at Red Hill Church of Christ. Visitation will be Feb. 16, from 1-3 p.m. at  the church. He is survived by his six daughters, Sherry (Robert) Cox of Wentzville, Mo., Tami (Jim Perez) Morris of Crest Hill, Ill., Debby (David) Visnaw of Eolia, Mo., Valerie (Jones) Hiatt of Lexington, Ky., Michelle Cooper of Manchester, Stephanie (Russ) Spann of Spring Hill, Tenn.; three brothers, Len (Laura) Rapien, Larry (Debbie) Rapien, Mike (Mary) Rapien; two sisters, Betty (Tim) Guilfoyle, Mary McAlexander;  eight grandchildren Dustin, Kassandra, Eli, Zach, Zak, Britney, Brody, Madison; three great-grandchildren and numerous nieces and nephews.  He is preceded in death by his father, Joseph J. Rapien, mother, Violet Pearl Rapien (Elders), wife, Hughlene Rapien, brother, Jim Rapien, sister, Janet Rapien, sister, Karen Davis, grandson, Grayson Morris.  Ken had a great sense of humor and always looked on the bright side of life.   He will be dearly missed by all who knew him.
Funeral services for Mr. Lawton Eston Rogers, Jr., age 74, of Manchester, were conducted at 2 p.m. on Friday, Jan. 25, at Coffee County Funeral Chapel with Bro. Charlie Westmoreland officiating. Burial was in Shady Grove Cemetery. The family received friends from 1p.m. until the time of service on Friday. Mr. Rogers passed from this life on Tuesday, Jan. 22, 2019, surrounded by his loving family at his residence in Manchester. Eston was born in Coffee County to the late Lawton, Sr. and Alice Rogers. He served in the United States Army during the Vietnam War. At this time, he lived in Germany and worked in the Air Defense Department. After his military career, Eston worked as a welder at Carrier before his retirement. He loved hunting, fishing, gardening, and playing ball, but his favorite thing was playing with his grandsons. He loved dogs, but especially beagles and fox hounds. He was a loving husband, father, grandfather, and brother. In addition to his parents, Eston is also preceded in death by his loving wife of 36 years, Kathleen Rogers; brother, J.B. Rogers; sister, Etta Mae Lowry. He is survived by his daughter, Tammy Elliott (Donnie); brothers, Paul Rogers (Sharon); sisters, Betty Ann Adams, Shirley Hobbs, Celine Bryan (James), Earline McKesick, Patsy Baldwin (Foster), and Jenny McCafferty (Doug); grandchildren, Braxton and Carter Elliott. You may sign the online guestbook at www.coffeecountyfuneralchapel.com.
 Coffee County Funeral Chapel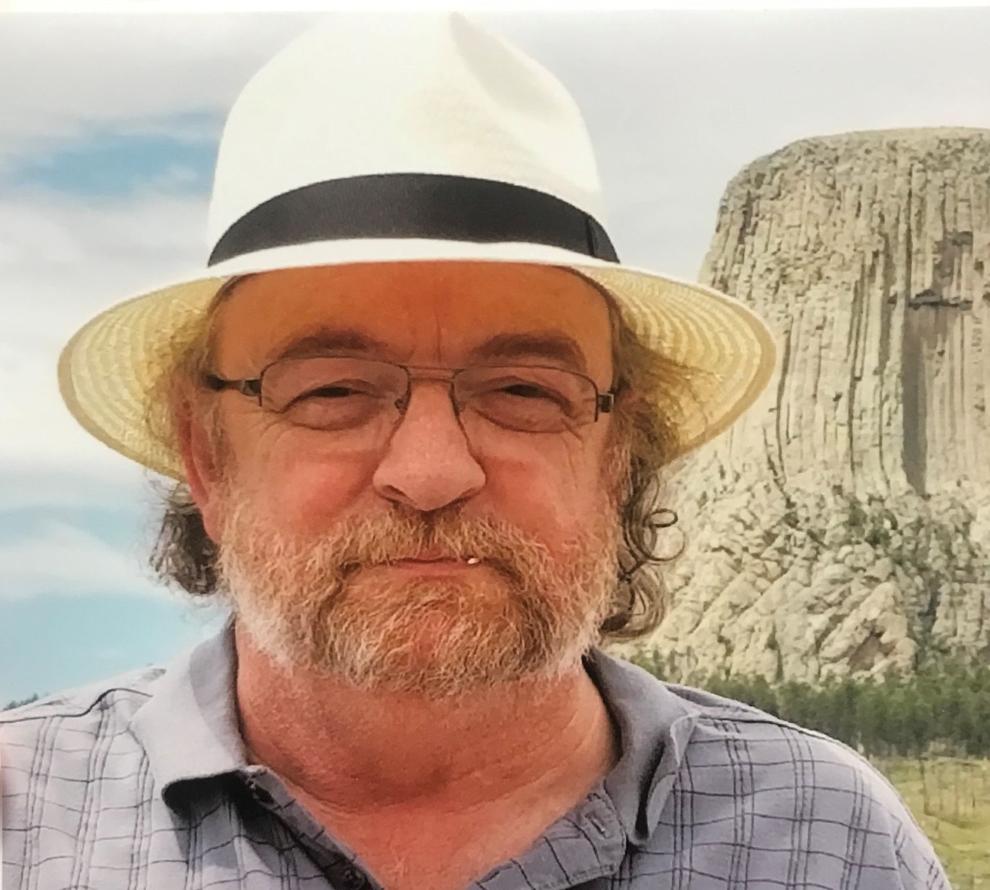 Funeral services for Mr. Johnny Frank Carmichael Smith, age 58 of Smyrna, were conducted on Monday, Jan. 28 at 1 p.m. at Coffee County Funeral Chapel with Reverend Scotty Sorrels and Reverend Chuck Hopkins officiating. Burial was in Mount Carmel Cemetery. The family received friends on Monday prior to the service from 10 a.m. until noon Mr. Smith passed away on Thursday, Jan, 24, 2019. He was born on Dec. 26, 1960 in Coffee County to the late Ewell and Patsy Smith. Johnny took pride in his work as a truck driver, employed by Universal Environmental Services for the last 16 years. He also enjoyed many years of volunteer service to the Boy Scouts of America. He loved music, camping with friends and family, and learning something new every day. He was a loyal and generous husband, father, son, brother, uncle, grandfather, and friend. In addition to his parents, he is preceded in death by one brother, Eugene Smith. He is survived by his loving wife, Louanne Smith; daughter Kelsey Barber; son Joshua Smith; brother Ricky Smith; granddaughter Julianne Barber; nephews Jonathan and David Smith; and niece Rebekah Mingle. In lieu of flowers, the family asks for donations to be made in Johnny's name to St. Jude Children's Hospital. You may sign the online guestbook at www.coffeecountyfuneralchapel.com
 Coffee County Funeral Chapel