Memorial services for Mr. Johnny Rubin Cardwell, age 50, of Tullahoma, will be conducted at 1 p.m., Saturday, Jan. 19 at the Farm Bureau Building, 225 E. Main St. in Manchester. Mr. Cardwell passed away at his home on Dec. 7, 2018. Johnny was born in Winchester, the son of the late James and Kathie Cardwell. He served his country in the United States Army. In addition to his parents, John was preceded in death by his brother Jimmy Cardwell and sister Sherry Cardwell. He is survived by his wife Jeannie Bowen Cardwell, two daughters Jessica Cardwell (Devon Ducharme, of St. Peters, Mo.), Tiffany (Duston) Frasier of Tullahoma, one son John Howard Cardwell of Tullahoma, six grandchildren, Eathan, DJ, Daemion, Malleha, Bryce, Russell. Three sisters, his twin Connie (Kenneth) Hardway of Cottontown, Tenn., Susan Vance of Murfreesboro, Kimmy (Tony) Terry of Lebanon, sister-in-law Jane Cardwell, several nieces and nephews and a host of family and friends. 
 Mrs. Clara Ruth Farless, 80, passed away Monday, Dec. 31 at Manchester Health Care Center.  She was born in Bradyville, Tenn. on May 15, 1938 to Willie Farless and Margaret Lorene Stacey Farless who preceded her in death along with her husband, Howard Farless; sons, Danny Ray Farless and Donnie Glenn Farless; sisters, Joyce Bankston and Christine Harrison. She is survived by her son, Glenn Ray (Betty) Farless; daughter, Shirley Banks; sister, Wilma Farless; brothers, Wayne and Bobby Farless; 5 grandchildren; several great grandchildren, nieces and nephews. Funeral services were at 11 a.m., Saturday in the Central Funeral Home Chapel with burial in the Gnat Hill Cemetery.  Visitation was 5 – 8 p.m., Friday at the funeral home.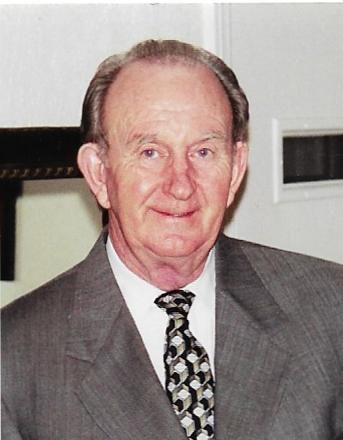 Rev. James Walter "J.W." Graham, aka "Jay", age 88, passed peacefully from this world on the morning of Jan. 5, 2019 at Bailey Manor Assisted Living Facility in Manchester.  Born May 18, 1930 in Tracy City, to Homer and Renice Graham, he was the third of eight children.  Jay grew up with a love for gospel music and strong Christian values passed down through generations.  He loved to sing and play the piano.   He had a strong work ethic and in his early adult life worked as a grocer, a coal miner, upholsterer, a shirt factory cutting-room foreman, and furniture builder. Throughout his life Jay was active in church as a self-taught pianist and choir director. He played piano for his family's quartet known first as the Spiritualaires and later as the Singing Victors.  He also played for the Cumberland Boys Quartet. He attended Motlow Community College and Athens State College in his mid-forties, receiving a Bachelor of Arts degree with a major in religion. After completing divinity course work at Emory University and Vanderbilt University, he was ordained as a Methodist minister in 1985.  He pastored several churches in the Middle Tennessee area during his career including Pleasant Hill, Smith's Chapel, Harris Chapel, Turkey Creek, Pleasant Grove, Eagleville and Concord United Methodist.  He entertained and touched many lives through his musical talent and ministry. Jay is survived by his son Tony Graham (Debi), grandsons Jared Graham and Chase Graham (Suzie), two great grandchildren, Mary-Michael and Jack Graham, a step-son, Arvis Williams (Robyn) and step-grandchildren Amanda and Nicholas Williams.  He is also survived by two sisters, Doris Hughes and Carol Gray, two brothers, Homer Graham, Jr. and Larry Graham.  He was "Uncle Jay" to numerous nieces and nephews. He was preceded in death by his wife, Delores Beard Graham, his parents, Renice and Homer Graham, Sr., brother, Robert Craig Graham, two sisters, Anna Lee Harris and Oma Ruth Ledford, and step-grandson, Christopher Williams. Funeral services will be held Wednesday, Jan. 9 at Central Funeral Home at noon.  The service will be officiated by Bro. Danny Coffelt. Visitation was Tuesday, Jan. 8 from 5 – 8 p.m. and Wednesday, 10:30 a.m. – noon. Entombment will be at Sequatchie Memorial Gardens, Jasper, Tenn.   In lieu of flowers, donations can be made to Avalon Hospice, 305 1/2 South Jackson Street, Tullahoma, TN  37388.
 Mr. Rodney Allen Slone, 49, passed away Saturday Jan. 5, 2019 unexpectedly.  He was born in Adrian, Mich. on Feb. 13, 1969.  Funeral services will be 5 p.m. Wednesday in the funeral home chapel. Visitation was 3–5 p.m., Wednesday at Central Funeral Home.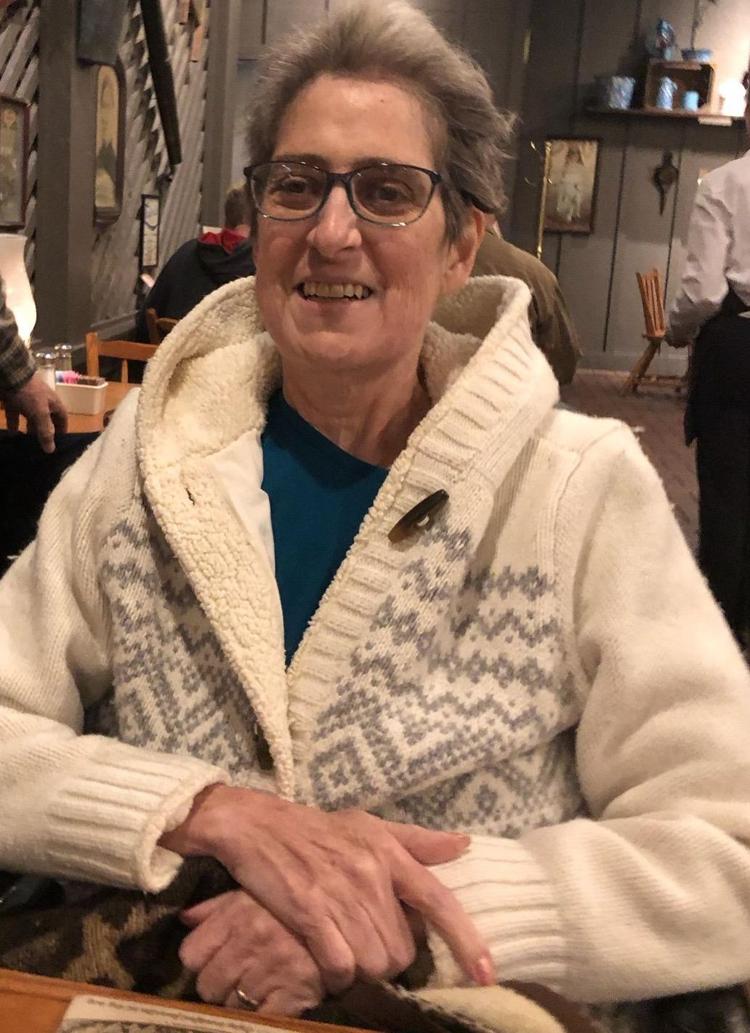 Cindy Lou Smith Southwick, age 61, passed peacefully from this world on Dec. 17, 2018, at her home in Manchester.  After a long battle with metastatic breast cancer, we rest in the assurance that she is now healed. Cindy was born on March 14, 1957, in Corry, Penn., to Orren and Theresa Ayers Smith.  Although Cindy had many jobs over the years, the ones she held most dear were being a mother, wife, grandmother, daughter, sister, aunt and friend.  Her hobbies included Bible Study, quilting and hosting family events. Cindy leaves behind her loving husband, Gordon Lynn Southwick; two daughters (Lucy Stratton and Juanita Wisinski); three step-children (Julie Mason, David Southwick, and Claudia Bose); one granddaughter; three step grandchildren; many step great grandchildren; her father; seven siblings; and many nieces and nephews. The family will host a celebration of Cindy's life at Beech Grove Cumberland Presbyterian Church at 11 a.m. on Dec. 29.   Another memorial will be held with family in Pennsylvania after the New Year. In lieu of flowers, the family requests that donations be made to the Smith Family Scholarship fund.  Cindy was very involved in this scholarship program and would have loved knowing donations were made in her memory.  Please submit donations to family scholarship treasurer:  Kelly Smith, 15330 State Hwy 8, Centerville, PA  16404.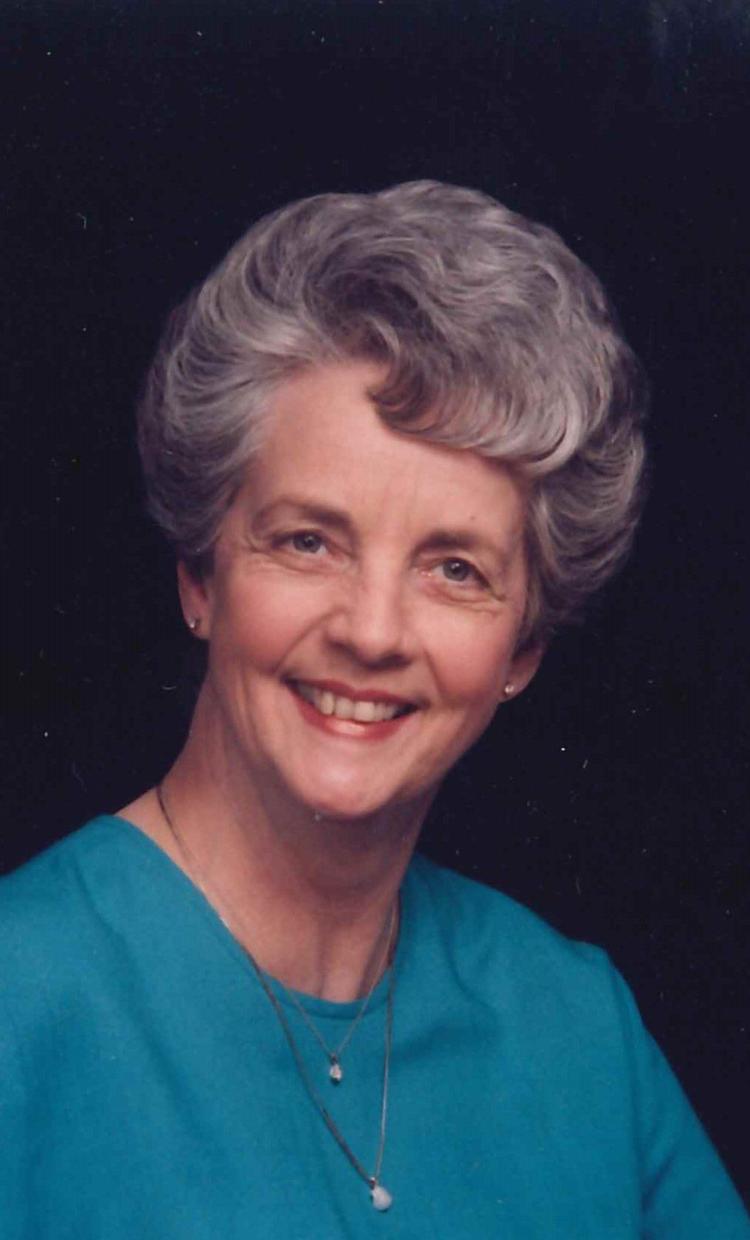 Barbara Abston Walker, of Manchester, passed away Jan. 1, 2019, after battling complications of breast cancer. Barbara was the second daughter of Luther and Lorena Abston, born in Oliver Springs, Tenn. She is survived by her sons, Richard, Mitchell, and Gregory; her sisters, Carolyn Kelly and Tommie Jackson; and six grandchildren. She is preceded in death by her husband, Robert G. "Bob" Walker. The family received family and friends at Coffee County Funeral Chapel on Friday, Jan. 4, from 4–8 p.m. and Saturday, Jan. 5, at 11 a.m., with services at noon and burial following. The family would like to thank Avalon Hospice for the loving care and comfort they rendered to Barbara in her final days. In memory of Barbara, donations can be made to the American Cancer Society or a charity of your choice. You may sign the online guestbook at www.coffeecountyfuneralchapel.com.
Coffee County Funeral Chapel 
Mary Sue Blackwood Watkins, 78, passed away on Saturday, Dec. 29, 2018 in Lynchburg. She was born on July 29, 1940, in Parrish, Alabama to Harley Blackwood and Mary Penny Blackwood. She is preceded in death by her parents, step-mother, Frances Hamrick Blackwood; her husband, W. Alan Watkins, Sr.; brother, Glendon Blackwood; parent in-laws, Wilbur and Hazel Watkins. Soon after high school graduation, Sue began the job of her dreams as an airline stewardess for Southern Airways. While she was based in Kingsport, Tenn. she met and married Al. She spent the next several years raising their three children. She was a Girl Scout Brownie Leader and a Boy Scout Den Mother, a Jaycette and volunteered for many years with the Special Olympics. Once her children were in school Sue began a 36 year career with Skills Development Services, Inc. as the Workshop Director; she retired in August of 2013. Sue loved to travel and enjoyed gardening and cake decorating. Those left to cherish her memory include her children, Michelle Martindale and husband Rob, Johnson City, Melissa Bush and husband, Barry, Hillsboro, and Alan Watkins, Jr, Manchester; grandchildren, Kyle Bush and wife, Maegan, Blake Bush and wife, Samantha, Emma and Trent Martindale and Bethany Watkins; great grandchildren, Ameila, Rayland, Ella and Kingslee. The family received friends on Thursday, Jan. 3, from 5-7 p.m. at Coffee County Funeral Home. A graveside service and burial will be held at Oak Hill Cemetery in Kingsport, Tenn. at a later date. 
Coffee County Funeral Chapel
 Mr. David William Vandenbossche Sr. 73, passed away Thursday, Jan. 3, 2019 at the Unity Medical Center Emergency Room.  He was born in Mt Clemens, Mich. on June 2, 1945 to Daniel F. Vandenbossche Jr. and Jean Claire McClellen Vandenbossche who preceded him in death along with his brother, Daniel F. Vandenbossche III. He was retired from American Axle and also had worked for General Motors.  He was a member of Saint Marks Catholic Church in Manchester and the Knights of Columbus, VFW and American Legion.  He was a US Army veteran of the Vietnam War. He is survived by his wife, Sherryl Denin Vandenbossche; sons, David W. Vandenbossche Jr., Casco Township, Mich., Troy Vandenbossche, Casco Township, Michigan, Tod (Michelle) Vandenbossche, Manchester and Mike (Siobhan) Vandenbossche, Chesterfield, Michigan; brother, Larry Vandenbossche, Sun City, Florida; sisters, Diane (Randy) Jezewski, Smith Creek, Michigan and Valerie (Billy) Russell, Lipan, Texas; grandchildren, Loryn, Noah, Teagan, Kelsey and Kirby; one great grandchild; several nieces and nephews. Funeral services were held 2 p.m., Tuesday at Saint Marks Catholic Church with Father Steve Klasek officiating.  Visitation was from 1 – 2 p.m. Tuesday at the Church. 
 Mr. James Caner Weaver, 85, passed away at his home Wednesday, Jan. 2, 2019.  He was born in Manchester on March 29, 1933 to the late James C. and Lavena Reynolds Weaver, who preceded him in death.  He was also preceded in death by his first wife, Margie Finney Weaver, son, Jeffrey Clay Weaver, daughters, Loretta Kay Weaver and Lavena Faye Weaver Peavyhouse, and brother, O.D. "Don" Weaver. He is survived by his loving wife, Viola "Susie" Weaver;   Jerry (Patricia) Finney of Estill Springs, Elaine (Sam) Stewart of Lynchburg, and son-in-law Col. Martin Peavyhouse of Estill Springs, six grandchildren, Anthony Peavyhouse, Rebecca (Joe) Burgraff, Jamie (Alisha) Finney, Marty (Anrae) Finney, Jeremy Burch and Lindsey (Ted) Kocak; six great-grandchildren, Emily and Jacob Micciche, Isabella Peavyhouse, Claire and Leo Finney, Wyatt Finney Micah Burgraft, Joe Burgraff Jr.  In addition, he is survived by three brothers, Dale (Barbara) Weaver, Ray (Elaine) Weaver, and Keith (Kathy) Weaver, all of Estill Springs as well as many other relatives and friends. James was born and raised in the Calls Community of Coffee County, where he resided until he joined the U.S. Army.  He proudly served for two years in the Korean Conflict before being honorably discharged. James then resided in Elkhart, Indiana until moving to the Crossville, Tenn. area, where he began his employment with GTE Telephone Company.  He enjoyed meeting a variety of individuals and helping others while installing services and retired from there after 34 years.  James then returned to this area.  He was a member of the New Brick Church of Christ wherein he served as an Elder.  He enjoyed visiting with others, telling stories and blue grass music. He will be fondly remembered as a loving husband, father, grandfather, brother, and friend.  Funeral Services were 2 p.m. Saturday in the Central Funeral Home chapel with Bro. Jerry Finney officiating with burial in the Rose Hill Memorial Gardens with military honors.  Visitation was from 4– 8 p.m. Friday at Central Funeral Home.