CORNELIUS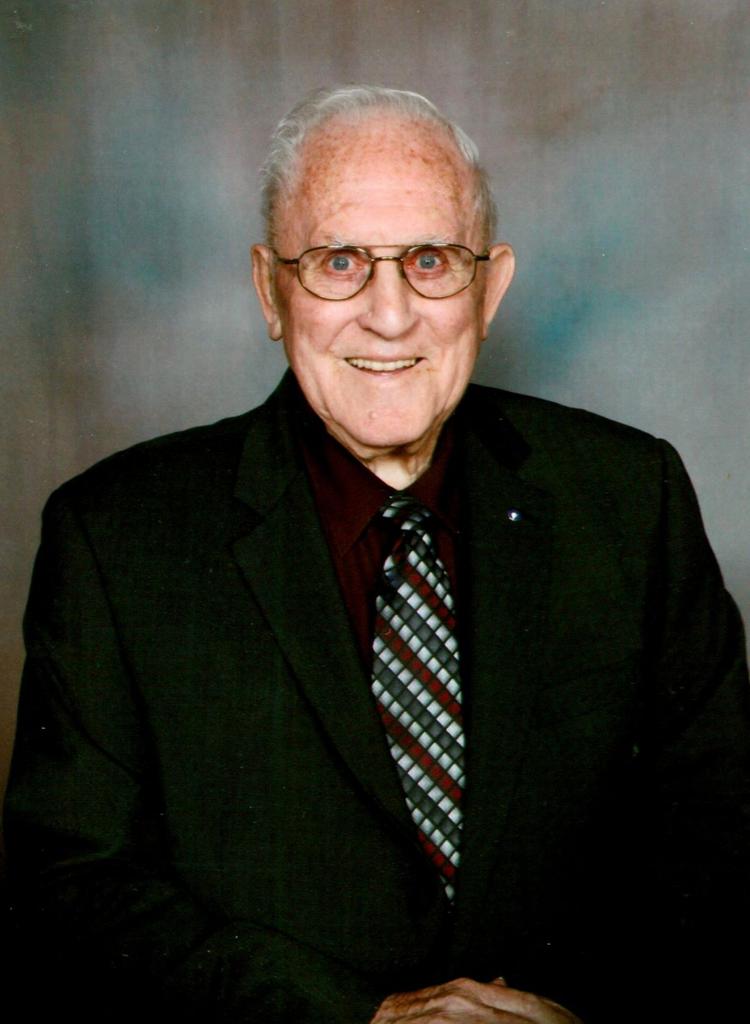 Charles Albert "Chuck" Cornelius, of Manchester, passed this life on Friday, December 20th, 2019 at Alive Hospice in Murfreesboro at the age of 87. Mr. Cornelius was born in Jasonville, Indiana to the late John and Hettie Shelley Cornelius. During his life, he worked as an electrical engineer at AEDC and was also a member of Trinity Baptist Church in Manchester. Mr. Cornelius has also been a Gideon for over 50 years. In addition to his parents, he was preceded in death by his first wife, Alma Cornelius, as well as his second wife, Violet McGhee Cornelius; three brothers, Arlin, Clarence, and Raymond Cornelius; two sisters, Onalee Breidling, and Goldie Fore; and one granddaughter, Kathryn Nugent. Mr. Cornelius is survived by two daughters, LaDonna Nugent and her husband David, and Stella Cornelius; one step-son, Ronnie McGhee (Aya); grandchildren, Cheryl Nugent, David Nugent (Faith), Daniel Cerio (Augusta), Nicholas Murray, Emily Ward (Justin), Misa McGhee, and Tara (Brent) O'Dell; three great-grandsons, Tyler Cerio, and Tristan and Dalton Cunningham; and nieces, JoAnn Cornelius, Sandra Fore, Beverly Bolger, Shirley Coupurier, and Jill Tingle. Visitation will be held on Sunday, December 22nd, 2019 at Kilgore Funeral Home from 5:00-8:00pm. Funeral services will be held on Monday, December 23rd, 2019 at 11:00am in the Kilgore Funeral Home Chapel with Rev. Jerry Pullum officiating. Burial will follow at Rose Hill Memorial Gardens. For those who wish, in lieu of flowers, the family asks that donations be made to the Gideon's International Memorial Bible Fund, P.O. Box 140800, Nashville, Tennessee 37214-0800
 Kilgore Funeral Home
BASS
 Barbara D. Bass, age 80 of Winchester, passed away on Friday, Dec. 20, 2019 at Elk River Health and Rehabilitation of Winchester. A native of Franklin County, she was born on July 23, 1939 in Winchester to the late Edwin Dean and Lillie Josephine (White) Farris. Barbara was a graduate of Manchester Central High School, serving as a majorette as well as secretary of her class. Before her retirement, Barbara was employed as a LPN in the healthcare industry, working as a school nurse as well as for home health. With such a caring and nurturing nature, she was a Girl Scout Leader and a Den Mother for the Boy Scouts, coach of the Bass Bees Softball team, and in her later years, she took care of everyone she could. Barbara was of the Southern Baptist faith and attended Broadview Baptist Church and Oaklawn Baptist Church, and always enjoyed helping with Sunday School and Vacation Bible School. She enjoyed painting, making crafts, baking, cooking, camping, and spending time with her church family, but most of all, Barbara loved spending time with her family especially her grandchildren. Her family will remember her contagious laughter as well as her beautiful smile. In addition to her parents, Barbara was preceded in death by her son, Tim Wiser; and brothers, Eddie Farris and Larry Farris. She is survived by her loving daughters, Kim (Kevin) Slayton of Winchester, and Traci (Phil) Henderson of Winchester; grandchildren, Kyle Commons, Kandace Scoggins, Michael Henderson, Casey Jackson, Kurt Jackson, and Kelsea Stewart; great-grandchildren, Klaudia Brooke Jackson, Sadie Jo Stewart, Kora Jane Stewart, Slayton Jace Stewart, Alivia June Scoggins, Adalynn Jackson, Alanna Jackson, and Caden Jackson; uncle, Freddie White of Texas; and sisters-in-law, Dewanna Farris and Faye Massey. Visitation was from 5-8 p.m. on Sunday, Dec. 22 at Moore-Cortner Funeral Home. Funeral Services were held at 1 p.m. on Monday, Dec. 23 in the Moore-Cortner Chapel with Bro. Ray Gardner and Bro. Jerry Stewart officiating. Interment will follow at Franklin Memorial Gardens. Special thanks from the family to Avalon Hospice and the Staff of Elk River Health and Rehabilitation, as well as special friend Mark Gass of Avalon Hospice for the great care of their mother and grandmother.
 Moore-Cortner Funeral Home
GOODMAN
 Miss. Jewell Dean Goodman, 91, passed away Thursday Dec. 19, 2019 at the Horizon Health Care in Manchester.  Graveside funeral services were 2 p.m., Thursday Dec. 26, at the Rose Hill Memorial Gardens with Dr. Brenton Cox officiating. 
 Central Funeral Home