Mr. Gary Allen, 81, passed away Saturday July 27, 2019 at his home.  He was born in Summitville. on Jan. 7, 1938 to Everett R. Allen and Maude Scruggs Allen who preceded him in death along with brother, Donnie Allen; sisters, Vivian Benson, Wanda Bailey and Patsy J. Harmon. He was a US Air Force veteran. Gary worked at AEDC for 26 years where he was a outside machinist and chief steward for the Machinist Union for 18 years.  After his retirement he helped his wife at their business, Porkey's Pit BBQ.  He was an inventor and was involved in some kind of sports most of his life from football in high school through coaching softball and bird hunting.  He liked to travel and enjoyed many trips with his family.  At the age of 50 Gary became an avid golfer, traveling all over to pursue his interest especially to the UK to visit family. He loved and lived a full and happy life always one to joke and have a good time with his friends and family. He is survived by his wife, Janice M. Eyre; son, Gary C. "Gig" Allen; daughter, Glenda Allen (Troy) Perry; sisters, Gloria (David) Brown and Malinda Taylor; brothers, Bobby (Sue) Allen, John Harry Allen and Tommy (Carol) Allen; grandchildren, Teagan Eyre and Joshua Neel Perry; several nieces and nephews. Visitation was held 5-8 p.m. Monday in the parlors of Central Funeral Home with cremation to follow. His ashes will be buried in Summitville Cemetery at a later date. In lieu of flowers the family requests donations be made to the Coffee County Jr. Golf at Willow Brook golf club, The Manchester Library or the charity of your choice.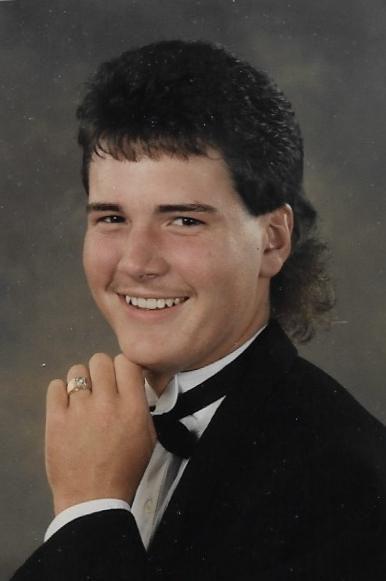 Mr. Gary Hamilton Freeze, age 45, passed away Monday, July 15, 2019 at St. Thomas West in Nashville, with his family by his side. He was a farmer and a member of the Baptist faith. He enjoyed making flower arrangements, loved his family and was known to always bring a laugh. Gary was preceded in death by a daughter, Kelsey Marie Freeze; his mother Pamela Yvonne Nobles Freeze; maternal grandfathers, Roy Hamilton Nobles and Fred L. "Pete" Freeze; paternal grandparents, Melvin and Dorothy Freeze. Gary is survived by three daughters: Katlynn Yvonne Freeze, Karleigh Faith (Blake) Freeze, Kristlynn Rose Freeze; granddaughter, Alivia Dyanne Brown; father, Greg Freeze (Pam); maternal grandmother Jean Freeze; three brothers, Stan (Laura), Brad (Priscilla), Russ (Audra); nephews, Zach, Jake, Wyatt & Kaden; niece Linley. Funeral services was 11 a.m. Thursday in the Central Funeral Home Chapel with burial in the Shady Grove Cemetery.  Visitation was 5–8 p.m. Wednesday at Central Funeral Home, Manchester, Tennessee.
 Mr. Kenneth Woodrow Hawks, age 67, of Morrison, passed from this life surrounded by his loving family on Wednesday, July 24, 2019, at St. Thomas – West in Nashville.  Kenneth was born in Detroit, Mich. to the late Woodrow and Hazel Hawks.  He was a farmer, and loved scuba diving, flying airplanes, and traveling.  He was an avid cook and a devoted family man.  Kenneth never met a stranger and loved to talk with everyone he encountered.  He was a loving father, grandfather, and friend. In addition to his parents, Kenneth is also preceded in death by two sisters, Joyce VanMeter and Polly VanMeter; two dogs, PeeWee and Buckwheat.  He is survived by his significant other, Deb Clark; one daughter, Kenna Long (Jimmy); one sister, Betty Harden (Dale); three grandchildren, Zara, Ian, and Kaiser "Kai"; two dogs, Shotgun and Goldie.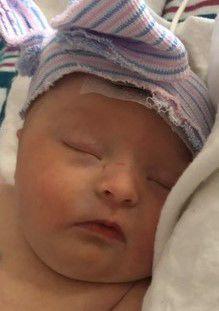 Miss Elizabeth Violet Howard, 8 week old infant, passed away Friday July 26, 2019 at the Vanderbilt Children's Hospital in Nashville, Tennessee.  She was born in Nashville, Tennessee on May 31, 2019. She is survived by her parents, Scott C. and Christina Freeze Howard; brothers, Michael and Tyler Howard; grandparents, Robert and Martha Howard, Debra (Jim) Hanson and Jerry (Sandra) Freeze; aunt, Shelby Freeze; uncles, Brad (Cambridge) Howard and Justin Hanson; cousins, Landen, Bentley, Caroline, Kinsley and Braydon. Visitation was 5 – 8 p.m., Tuesday at Central Funeral Home, with a closing prayer service 8 p.m., Tuesday. 
Mr. Homer Graham, Jr. age 85 of Manchester, Tennessee passed from this life Monday, July 22, 2019, at Unity Medical Center in Manchester. He was a son of the late Homer Graham, Sr. and Renice Graham and was preceded in death by his brothers, Robert Craig Graham and J.W. Graham; sisters, Anna Lee Harris and Oma Ruth Ledford; mother of his children, Dalpha Meeks Graham and his wife, Vada Gregory Graham. Mr. Graham was a member of St. Paul United Methodist Church and was a member of the Gideons. He was a retired businessman and had been a part of the furniture manufacturing and Graham Furniture Store with his family. Later he had operated the Shelter Insurance office in Tracy City. Mr. Graham loved music. He enjoyed playing the guitar, piano, mandolin, base and fiddle and loved to fish. He shared this love of music with all of those around him and his presence in the family and community will be greatly missed. Pa Homer, as he was known, has had and will continue to have a special place in the hearts of all that knew him. Survivors include his children, Derryl and wife, Sandy Graham; daughter Sharon and husband, Tommy Nunley; brother, Larry (Priscilla) Graham; sister, Doris Hughes, Carol (Ronnie) Gray, longtime friend, Catherine Henry, grandchildren, Dustin and Dillon Graham, Christopher Allen and Dallas Nunley; great grandchildren, Drew and Drake Graham, Sadie and Scout Nunley; several nieces and nephews. Funeral Services were 1 p.m. Friday at Central Funeral Home chapel with the Reverend Don Morris officiating. Entombment was in Rose Hill Memorial Gardens. The family received friends Thursday from 5-8 p.m. and Friday from 11 a.m. until services at Central Funeral Home. Memories and online condolences may be shared with the family at: www.centralfuneralhome.com.
 Jeffery Albert Hereford, age 64, of Hillsboro passed away July 5, 2019. at Unity Medical Center in Manchester. He was preceded in death by his parents William and Peggy Hereford. Mr. Hereford is survived by his wife of 43 years Mary Janice Hereford; son Kerry Cooper; grandson Joshua Kyle Cooper (Angel) and grandchildren Autumn, Destinee, Khloe, and Jaxyon Cooper.  Services were at 2 p.m., Monday June 8, at Hillsboro Memorial Cemetery.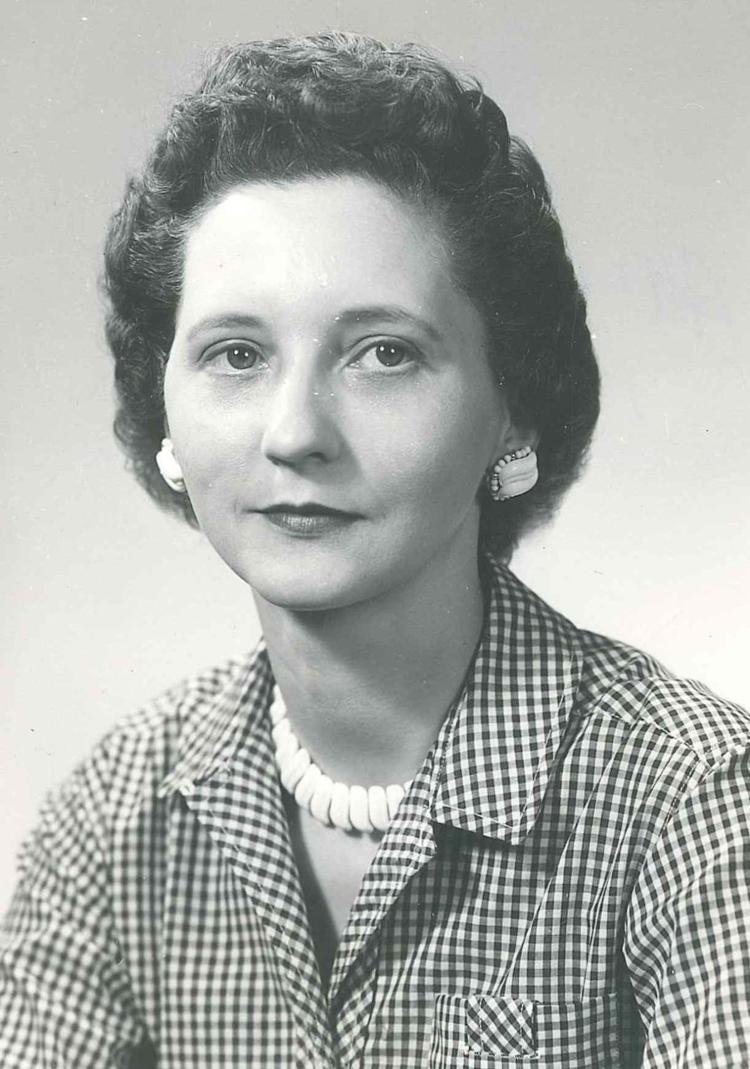 Allene Maddox Williams, age 93, of Beechgrove, passed away peacefully on July 15, 2019 surrounded by her children. A native of Warm Springs, Ga., she was preceded in death by her loving husband of 42 years, William Charles Williams Sr. Mrs. Williams was also preceded in death by her parents, Horace and Eva Maddox of Warm Springs; sisters, Doris Freitas, Jeanette Castleberry, and Elsie Burroughs. She is survived by her children, Paula Norris and husband Jody of Soddy Daisy, Tenn.; Douglas Shipp and his wife Estella of Murfreesboro; Debbie Stribling and husband Billy of Manchester,; Reba Baird and husband Leland of Milton, Tenn. and William Charles "Bubba" Williams Jr. and wife Debbie of Manchester; grandchildren, Slade Norris and wife Charlcie of Charleston, Tenn.; Katie Persson and husband Tyler of Cookeville, Tenn.; Kristina "Charlie" Williams of Denton, Texas; Adam Williams of Manchester; great granddaughter, Elise Marie Williams of Tullahoma; along with two nieces and one nephew.  Mrs. Williams spent most of her working career as owner of Mid South Brace Shop in Nashville, and later retired as a bookkeeper with Hill's Department Stores. After retirement she returned to work with Murfreesboro Housing Authority and also an after school resource with the ESP Program in the Murfreesboro City School System. The family would like to express their heartfelt love and gratitude to Mark and Lisa Duke and Ron and Amy Brown, both of Manchester. A special thank you is extended to the entire staff of Stones River Manor Advanced Care, Darlene Baird, Andrew Foster, LPN and Caris Hospice of Murfreesboro.
Memorials in memory of Mrs. Williams can be made to Stones River Manor. Inurnment will follow in Roselawn Memorial Gardens at a later date. An online guestbook is available at www.woodfinchapel.com.
Mary Imogene Collins, age 92, September 15, 1926 - July 29, 2019