Funeral homes often submit obituaries as a service to the families they are assisting. However, we will be happy to accept obituaries from family members. Family members must call our main office at 931-728-7577 & you must provide verification of death . Pricing varies per size of the obituary and or death notice.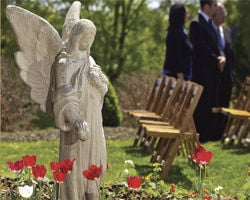 Offer a personal message of sympathy...
By sharing a fond memory or writing a kind tribute, you will be providing a comforting keepsake to those in mourning. If you have an existing account with this site, you may log in with that below. Otherwise, you can create an account by clicking on the Log in button below, and then register to create your account.
Preserving the US Postal Service