A celebration of life for Mr. Douglas Kent Davis, age 59, were conducted at 6 p.m. on Friday, March 15, at Coffee County Funeral Chapel. The family received friends from 4 p.m. until the time of service at the funeral home. Mr. Davis passed from this life suddenly on Sunday, March 10, 2019, at his residence in Cookeville. Doug was born in Georgia to the late Noel and Frances Davis. He was a Godly man and attended Jefferson Avenue Church of Christ. He was very passionate about his country, loved sports and hiking, and had an amazing sense of humor. The most important thing to Doug in his life were his children and his family. He was a loving father, son, and brother. In addition to his parents, Doug is also preceded in death by one brother, David Davis. He is survived by his son, Lenard "Allen" Davis; two daughters, Clara Beth Davis and Christi Davis Long (Brandon); one grandchild; one brother, Dwight Mathias (Susan). You may sign the online guestbook at www.coffeecountyfuneralchapel.com.
 Coffee County Funeral Chapel
 Jean Gemmell Fetzer, age 90, departed this life on March 13, 2019 at her home in Manchester following a brief illness.  She is preceded in death by her husband, Floyd Fetzer, and son-in-law, Jim Oakley.  She is survived by daughters, Beverly Oakley and Debra (Jerry) Jones; son, David Fetzer; grandchildren, Greg (Crystal) Oakley, Kristy Oakley, Jeremy Keele, and Michele Rolman; and seven great grandchildren.  No services have been scheduled at this time.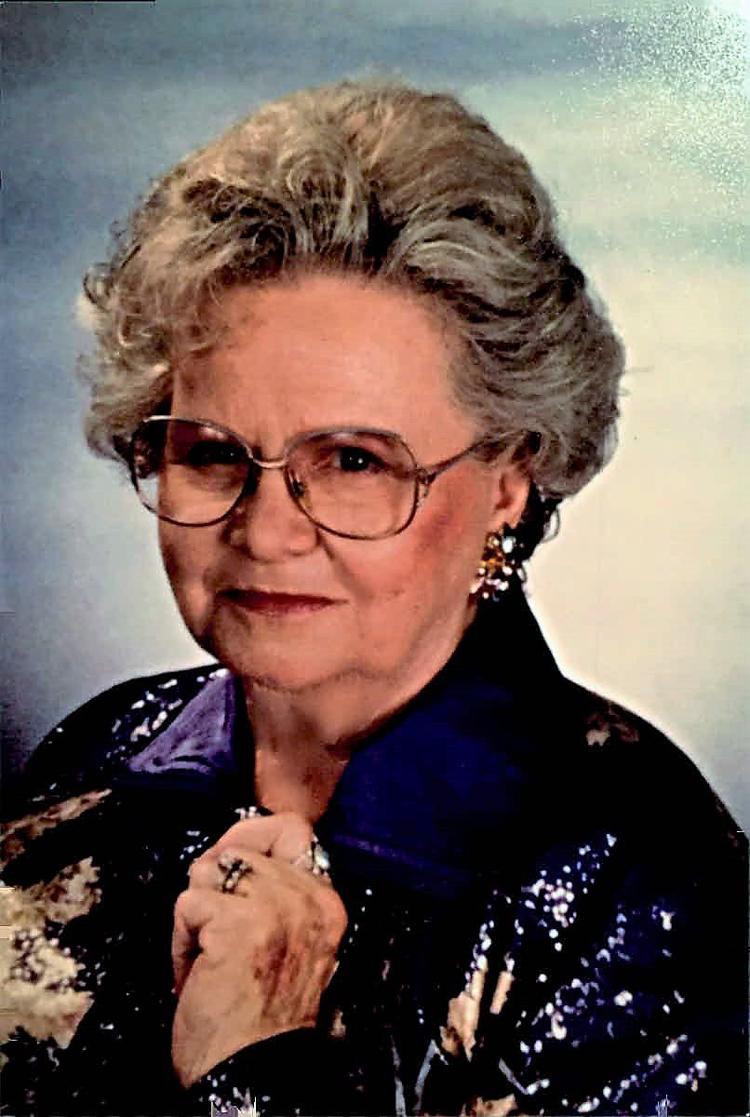 Funeral services for Mrs. Annie Louise Haley, age 92, of Manchester, were conducted at noon on Saturday, March 16, at Manchester Funeral Home with Bro. Danny Anderson officiating.  Burial was in the Hurricane Grove Cemetery.  Visitation with the Haley family was from 10 a.m. until time of service on Saturday at the funeral home.  Mrs. Haley passed from this life on Tuesday, March 12, 2019. Mrs. Haley was born in Guntersville, Ala. on Aug. 11, 1926 to Allen Harvey Manning and Emma Lee Tipton.  Around 1937, the family moved to Manchester, where she attended Red Hill, Fredonia Elementary and Manchester Central High School.  She worked for many years at Tennessee Overall in Tullahoma and Snow White Dry Cleaners in Manchester.  Mrs. Haley was a seamstress and did work for many people in Manchester.  Mrs. Haley was a loving wife, mother, grandmother, great grandmother, and will be greatly missed by all those who knew her.  Family and friends will serve as pallbearers. Mrs. Haley loved fishing and going to Bluegrass festivals where her husband was a musician, to whom she was married to for over 55 years.  Mrs. Haley was a member of Hurricane Grove Baptist Church.  In addition to her husband, Raymond Floyd Haley, Mrs. Haley was preceded in death by her son, Robert Franklin Yates of Manchester.  Mrs. Haley is survived by sons, Jerry (Peggy) Yates of Murfreesboro, James (Margaret) Yates of Shelbyville, Gary (Angela) Haley of Manchester; daughter, Charlotte (Robert) Harrison of Summitville; her grandchildren, Sarah and Ashlee Haley, Michael Yates, Amy Burnett, Jimmy Yates, Matt Yates, Michelle Lynn, Tracey Yates Adams, Danielle Yates, Trevor Harrison, and James Carpenter; and several great grandchildren.
Steven Eugene Mays, 51, was born on Sept. 30, 1967 in Heidelberg, Germany.  His father was an officer in the U.S. Army.  Steve lived with his parents at several Army bases and eventually moved to Huntsville, Ala. in 1973.  He attended Grissom High School but graduated from Tullahoma High School in 1985.  Steve accepted the Lord Jesus Christ as His personal savior at the age of 17 and felt the calling to be a pastor.  He graduated from Tennessee Temple College in Chattanooga with a degree in Bible Theology and served in the ministry for nearly 20 years.  During this time, he had the privilege to share the Gospel and lead several to the Lord.  After leaving the ministry he continued to teach Sunday School classes.  He also established Mays Computer Business. A great joy in his life was coaching his boys' football and baseball teams. Steve had many friends with whom he loved to hunt.  He was so excited to have his children join in his love of hunting. Steve was gentle, kind and generous man with a heart of gold.  His grandkids called him "Big" as he was bigger than life to them. He cherished his Lord Jesus Christ, his family and his country.  He was preceded in death by his daughter, Skylar Ann Mays; maternal grandparents, Casey and Ray Humphrey; paternal grandparents, George and Michelle Mays. He leaves behind to cherish his memory his mother, Sandra Smith; step father, Bobby Smith; father, Sherman Mays; step mother, Faye Mays; children, Eli Mays (Maggie), Seth Mays, Sarah Mays (Justin), Peyton Mays, Parker Mays; step children, Jamie Nunn, Lauren Smith (Eric), Allison Coffee (Michael); siblings, Stacey Drake (Chris); step sisters, Wanda Mannan (Darren), Wendy Powers; step brothers, Bill Sipe (Tina), Tom Sipe (Gina), Jonathan (Jennifer) Paul (Jessica) and grandchildren, Addie Mays, Keaton, Cotton, Racelyn and Asa Coffee and Finley Skylar Smith; the love of his life, April Hill and her son, Dawson Hill. Services for Steve were Sunday, March 17, 2019 at Limestone Chapel Funeral Home at 3 p.m.  Visitation was Sunday, March 17 from 1-2:45 p.m. at the funeral home.  Burial was in Roselawn Cemetery. 
 Limestone Chapel Funeral Home