CUTSHAW
Funeral services for Mr. Scott Quentin Cutshaw, age 55, of Manchester will be conducted at noon on Saturday, Nov, 16, at Encounter Life Church, 1006 Oakdale St., with Pastor Adam Cutshaw and Austin Cutshaw officiating. Burial will follow in the Earl Adams Cemetery in Coffee County. The family will receive friends from 4-8 p.m. on Friday, Nov. 15, at Coffee County Funeral Chapel, and from 10 a.m. until the time of service on Saturday at the church. Mr. Cutshaw passed from this life on Wednesday, Nov. 9, 2019, at Vanderbilt University Medical Center in Nashville. Scott was born in Bristol, Tenn. to Buddy and Donna Cutshaw. He trusted in Jesus Christ alone as his Savior. Scott prayed a lot. He grew up attending Temple Baptist Church. He loved all the little children and teenagers. Scott attended Trinity Baptist from 2005-2016 and has been an active member in good standing at Encounter Life Church for 2½ years, where he led a weekly small group in his home and assisted others in a recovery program. Scott played football at Westwood and Coffee County High School. He worked for 22 years at Life Communications, and then has been at Arnold Air Force Base since 2007 where he was a craft supervisor. Scott has always been a handsome, hardworking, protective, providing husband. He met his wife, Colene when he was only 16 years old, and she was 17. They got married on July 31, 1985. He loved his children and grandchildren very much. They are his "breath of life". Scott loved to fish, hunt, and teach others to do so, but he always said, "Keep God first." Scott is survived by his loving wife of 34 years, A. Colene Adams Cutshaw; parents, Buddy and Donna Cutshaw; four children, Adam Cutshaw (Whitney), Andrea Cutshaw, Anjalee Cutshaw Massey (Steven), and Austin Cutshaw; one brother, Mark Cutshaw (Cheryl); two sisters, Lisa Cutshaw and Shanda Cutshaw Brown (Joel); twelve grandchildren, Eric, Brady, Hartley, Karaline, Teagen, Berott, Kalel, Eli, Zion, Alias, R.C., and Arrow. In lieu of flowers, the family asks for donations to be made in Scott's name to the Encounter Life Church's Vessels of Mercy Recovery Program, P.O. Box 375, Manchester, TN 37349, www.encounterlifechurch.org/give. You may sign the online guestbook at www.coffeecountyfuneralchapel.com.
 Coffee County Funeral Chapel 
BALTIMORE
John Wayne Baltimore, born on May 15, 1954, passed away Oct. 31. He is survived by his wife, Lisa, of 33 years. He was a hardworking man and loved his family. He leaves behind six children, Everett Holmes and wife; Sara Jenkins and husband; Adam Baltimore of N.C.; Chris Baltimore; Christy Baltimore and Brittany Baltimore along with eight grandchildren, Serenity "Sweetpea" Baltimore; Hailey Carson; Wyatt "Booboo" Jenkins; Abbie "Rooster" Jenkins; Shawn Holmes; Joseph Kennedy; Kayden Baltimore and Alyssa Baltimore. He is also survived by a brother, Ray (Dale) Thompson; one sister, Billie (Charles) Palmatier. The family will receive guests at the Church of God of Prophecy at 4 p.m., Nov. 15.
 Private obituary
HARPER
Funeral services for Mr. Alvin C. Harper, age 77 of Manchester, were conducted at 1 p.m. on Sunday, Nov. 10 at Coffee County Funeral Chapel. Burial followed in Rose Hill Memorial Gardens. The family received friends from 5-8 p.m. on Saturday, Nov. 9 at the funeral home. Mr. Harper passed from this life on Wednesday, Nov. 6, 2019, at Life Care Center in Tullahoma. Raised in Manchester, Alvin was born and, to the late James and Maude Harper. He was the Coffee County Road Superintendent for 16 years, and he was a show car enthusiast, a master mechanic, and an outstanding human being. Alvin loved John Deere tractors, fishing, hunting, and riding 4-wheelers, but most importantly his family was his everything. He was a loving husband, father, son, brother, and grandfather. In addition to his parents, Alvin is also preceded in death by two sons, Eric and Kenny Harper; two sisters, Juanita Shelton and Ruth Ferrell. He is survived by his loving wife of 25 years, Ann Dodson Burt Harper; two step-sons, Tony and Bruce Burt; one step-daughter, Lisa Burt Brazier; seven grandchildren, Kaleb and Kyle Brazier, Chasity Riddle, Jonathon and Dillon Burt, Felicia Pursley, and Jacob Burt; seven great-grandchildren; several nieces, nephews, and extended family. You may sign the online guestbook at www.coffeecountyfuneralchapel.com.
 Coffee County Funeral Chapel 
HICKS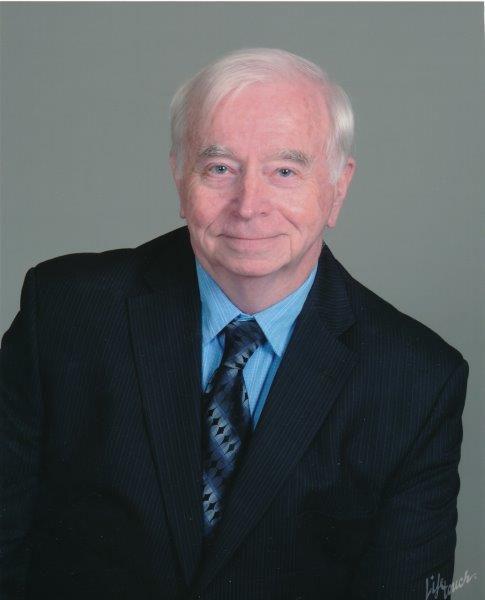 Mr. Milton Edward Hicks, age 72 of Mayfield, Ky. passed away on Thursday, Nov. 7, 2019 at his residence. He was a 1964 Graduate of St. Joseph High School; A U.S. Navy Vietnam Veteran where he was stationed stateside at Norfolk Naval Base in Norfolk, Va. from 1964-1967, He was awarded the National Defense Award; He worked in Civil Service from 1967-1977. He retired from USEC in Paducah, Ky. in 2005 after 28 years of employment. Milton was an avid woodworker with arts and crafts and home improvements. He was a member of the St. Joseph Catholic Church where he served as Eucharistic Minister, an Acolyte, and helped with Funeral Ministry at his Parrish. He married Joyce D. Hudgins Hicks on June 3, 1967 until her passing on Dec. 5, 2015. Mr. Hicks is survived by his daughter- Diane (Jimmy) McIntyre of Fulton, Ky.; his son- Edward Hicks of Louisville, Ky.; his one granddaughter- Evelyn Hicks of Louisville; one brother- Stephen (Cynthia) Hicks of Manchester; two sisters- Thelma (Ronnie) Clark and Lillian (Richard) Short both of Mayfield,; several nephews and one niece also survive; his in-laws- Frank Tozzi of Cincinnati, Ohio and Janis (Gary) Marlar of Willow Springs, N.C. In addition to his wife, Joyce; he was preceded in death by his parents- Milton A. "Bill" & Mary Louise Pentecost Hicks; sister- Susan Tozzi; and two nephews. Funeral Mass will be held on Thursday, Nov. 14 at 11 a.m. at the St. Joseph Catholic Church with Fr. Eric Riley officiating. Burial with Military Rites will follow in the St. Joseph Cemetery. Friends may call from 5-8 p.m. on Wednesday, Nov. 13, 2019 at the Brown Funeral Home in Mayfield, where prayers will be said at 7 p.m. on Wednesday; friends may also call from 9-10 a.m. on Thursday at the Brown Funeral Home in Mayfield.
 Brown Funeral Home, Mayfield, Ky.
JEFFERS
 Mrs. Mary Ann Jeffers, 89, passed away Sunday, Nov. 10, 2019  She was born in Knoxville, Sept. 18, 1930. Graveside funeral services will be 1 p.m. (Eastern), Thursday at Greenwood Cemetery in Fountain City, Tennessee near Knoxville.  Visitation will be 5 – 8 p.m.  Wednesday at Central Funeral Home, Manchester, Tennessee.
 Central Funeral Home
Death Notice
Lula Mae Burnett Oct.8, 1940 – Nov. 7, 2019