HALE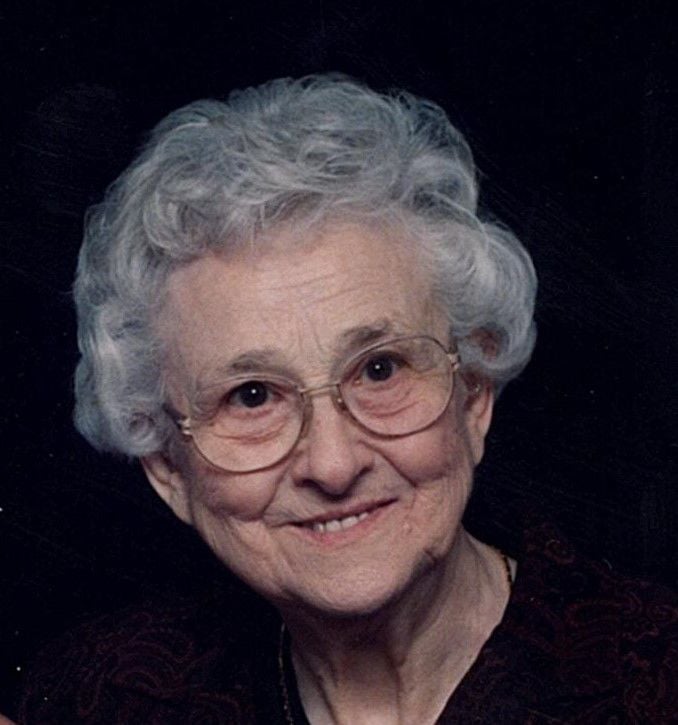 Funeral services for Mrs. Alice Mae Hale, age 93, of Manchester were conducted at 11 a.m. on Saturday, Nov. 3, at Coffee County Funeral Chapel with Brother Dwight Henderson officiating. Burial was in Forest Mill Cemetery. The family received friends on Friday, Nov. 2, from 4-8 p.m. and again on Saturday from 10 a.m. until service time. Mrs. Hale passed away on Tuesday, Oct. 30, 2018, at her residence. Alice was born in White County, Tenn. to the late William and Nota West. She was a member of the Church of God. Alice was a homemaker and enjoyed reading, studying her Bible, and teaching Sunday school. In addition to her parents, she is preceded in death by her husband, James Walter Hale; two daughters, Marilyn Waneita and Meriel Wanda; one brother, Bryce West; one nephew, Robert W. Hale. She is survived by one daughter, Carolyn Annette Graham (Charlie); one son, Walter Arlin Hale (Barbara), one brother, Gene West (Idell), two grandchildren, Jared Hale (Jennifer) and Bethany Hale; two great grandchildren, Matthew Hale and Logan Hale. In lieu of flowers, the family asks for donations to be made in memory of Alice to: Hospice of the Highland Rim Foundation, 110 E. Lauderdale Street, Tullahoma, TN 37388. You may sign the online guestbook at www.coffeecountyfuneralchapel.com.
Coffee County Funeral Chapel
JONES
Mrs. Rebecca Ann "Becky" Jones, 57, passed away Thursday, Oct. 11 at her home with her family at her bedside. She was born in Manchester on Jan. 30, 1961. She was preceded in death by her father, Ernest Stonewall Harvey. She was a founding member of the Boynton Valley Baptist Church. She was also a member of Woodmen of the World. She is survived by her husband, Gary Wayne Jones; mother, Lillie Harrell Harvey; sons, Jason (Bridgett) Jones, Joshua Jones and Jonathan (Kattie) Jones; sisters, Charlotte (Gale) Stacy, Mary (Ricky) Whitney and Polly (Ricky) Brown; five grandchildren; three at heart grandchildren; several nieces and nephews. Funeral services were 1 p.m. Sunday in the Central Funeral Home Chapel with Minister Earl Carrington officiating with burial to follow in the Fredonia Cemetery. Visitation was 10 a.m. – 8 p.m. Saturday and 10 a.m. – 1 p.m. Sunday at Central Funeral Home, Manchester, Tennessee. www.centralfuneralhome.com. The family is asking in lieu flowers to go eat a nice dinner with your loved ones, make a donation to the Gideons International for Bibles to be distributed worldwide, or to a charity of your choosing.
Central Funeral Home
KALB
 Martha Lewis Kalb, 93, died Oct. 28, 2018, in Bradenton, Fla. She lived in Manchester from 1952 - 1993 and retired from Arnold Center. Martha is survived by husband, Henry Kalb; son, Joel Kalb (Laura); daughter, Carol VanHook (Bob); seven grandchildren and nine great-grandchildren. Memorials may be made to Salvation Army. 
McCOOL
 Shirley Ann McCool, age 77, of Manchester passed away Oct. 25,  at Manchester Health Care Center. There will be no services at this time.
Central Funeral Home
MILLER
Mary Sue Miller, of Tullahoma, passed this life on Monday, Oct. 29, 2018 at her home at the age of 80. Mary Sue was born in Shelbyville to the late Carl and Virgie Lee Fuller Aulabaugh. She was a long-time member of Trinity Baptist Church in Manchester and will be remembered for her sweet and loving personality. Mary Sue loved bowling and was very involved in several different leagues for much of her life. She also loved music and dancing at different senior citizen centers in the area. In addition to her parents, she was preceded in death by her husband, Willie Corvin; her son, Billy Corvin; three brothers, Charles, Gilbert and George Aulabaugh; and two sisters, Lou Haston and Polly Cox. She is survived by her daughter, Andrea Landrum and her husband Mark of Tullahoma; four grandchildren, Adam Corvin and his wife Trish of Conyers, Georgia, Josh Corvin and his wife Jennifer of Atoka, Tenn., Grey Landrum of Tullahoma and Lindsey Landrum of Tullahoma; three great-grandchildren, Erica Corvin, Shelby Corvin and Landin Corvin; and numerous nieces and nephews. Visitation was held on Thursday, Nov. 1, at Kilgore Funeral Home from 5-8 p.m. Funeral services were held on Friday, Nov. 2 at 11 a.m. in the Kilgore Funeral Home Chapel. Burial was at Rose Hill Memorial Gardens. The family asks that in lieu of flowers, donations be made to either the Together We Grow Fund at Trinity Baptist Church, 1513 McArthur Street, Manchester, TN 37355 or the Lottie Moon Christmas Offering via the International Mission Board, P.O. Box 6767, Richmond, Virginia 23230-0767.
 Kilgore Funeral Home
OWEN
Funeral services for Mr. Virgil Malone "John" Owen, age 88 of Manchester, were conducted on Tuesday, Nov. 6 at 1 p.m. at Coffee County Funeral Chapel. Burial followed in Concord Cemetery with full military honors. The family received friends on Monday, Nov. 5, from 4-7 p.m.. at Coffee County Funeral Chapel. Mr. Owen passed away on Tuesday, Oct. 30, 2018 at Manchester Healthcare Center. John was born in Bradyville, Tenn. to the late Virgil Malone Owen, Sr. and Mamie Parker Owen. He was a United States Air Force veteran serving in the Korean War. Mr. Owen was a member of New Union Church of Christ and was very active at the Coffee County Senior Citizen Center. In former years, he was a precision die cutter for Skyline Manufacturing Tool & Die. He enjoyed woodworking, camping for summer vacations, and bluegrass music. John's children remember always seeing his head under a car hood fixing something when they were growing up. John was a loving husband of 54 years, father, Pa and friend to the community. In addition to his parents, he was preceded in death by his wife, Kathleen Scott Owen; brothers, Tony Owen and Charles Owen; sister, Eva Owen Holt. Survived by his sons, Jerry Owen (Pam) of Bon Aqua, Tenn., Jimmy Owen (Cindy) of Winter Haven, FL; daughters, Judy Drummond (Johnny) of Acworth, Ga., Joy Minor (Richard) of DeLand, Fla.; loving niece, Misty Scott Duggin; brother, Eddie Owen; sister, Janice Owen Lund; 13 grandchildren; 20 great-grandchildren; two great-great grandchildren; special nieces, nephews, great-nieces and great-nephews; loving friend, Jean Bush. You may sign the online guestbook at www.coffeecountyfuneralchapel.com
Coffee County Funeral Chapel
RADCLIFFE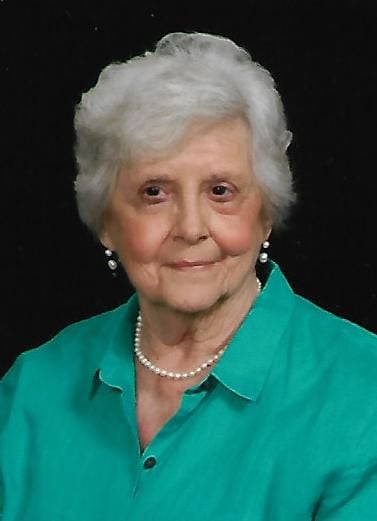 Mrs. Wanda Nunley Radcliffe went home to be with the Lord on Tuesday, Oct. 30 in Manchester.  Wanda was preceded in death by her parents, sister and two step-brothers; a step sister-in-law. She is survived by her only brother, Dr. J.R. Nunley of Hillsboro, and his wife, Diane; a step sister-in-law, Alice Green Johnson of Calabash, North Carolina. Wanda became a Christian in September of 1950 where she attended and was a member of Spring Fork Baptist Church in Charleston, West Virginia.  She later became a member of First Baptist Church in Manchester, in 1996 on moving to Manchester to be close to her brother.  Wanda graduated from the University of Charleston (formerly Morris Harvey College) with a Bachelor of Arts Degree in English and received her master's in education administration from East Texas State University in Commerce, Texas.  Wanda worked for the State of West Virginia in education as a teacher, special education coordinator, regional special education specialist and Director for Chapter I and early Intervention for 25 years.  She was active with United Cerebral Palsy of West Virginia and a member of the American Association for Exceptional Children.  She was Past Worthy Matron of the Order of the Eastern Star, Tisheklwah No. 45 in Charleston, W.V.  After moving to Manchester, she worked as a special education consulting teacher and special education teacher for the Coffee County Board of Education at Coffee County Central High School before retiring for the second time in 2004.  She has served as a volunteer for Good Samaritan, a member of the FBC Servant's Heart group, past president of the Manchester Garden Club and past treasurer of the Coffee County Master Gardeners.  She was a Life Member of the Tennessee Federation of Garden Clubs, Inc. and a National Life Member of the National Garden Clubs, Inc. Central Funeral Home has been entrusted to handle arrangements.  There will be no visitation or service.  A graveside service will be held at Rose Hill Memorial Gardens Mausoleum with the family at a later date to be determined. In lieu of flowers, Wanda wishes donations to be made to Spring Fork Missionary Baptist Church, 320 Campbell's Creek Drive, Charleston, W.V., Manchester First Baptist Church, Manchester Good Samaritan or Tennessee Baptist Children's Home.
Central Funeral Home 
SULLIVAN
Shealia Ted Sullivan, age 82, of Manchester passed away Tuesday, Oct. 30, 2018 at his home.  He was a native of White County Survivors include his children, Brenda (Wade)  Neely of Manchester, Cheryl (Joey) Bonello of Michigan, Lisa (Frank) Johnson of Michigan, Linda Rose of Michigan, and Debbie (Charles) Mauer of Texas; and Siblings, Richard Sullivan, Ronnie Sullivan, Pat Gilley, & Carol Bush.  16 grandchildren and 15 great-grandchildren also survive. He was preceded in death by his wife, Shirly Kirby Sullivan; Parents, Scott & Reona Scurlock Sullivan; Children, Buddy Sullivan & Sheila Trent; Sister, Mary Sullivan; and Great Grandchild, Riley Richards. Ted was a veteran serving in the Army with the 101st Airborne Division at Ft. Campbell.  He was a member of the Moose Lodge and was a truck driver. Funeral Services were 6:30 p.m. Saturday, Nov, 3, 2018 in the Chapel of Woodbury Funeral Home.  Visitation with the family was from 2:30-6:30 p.m. Saturday, Nov. 3.
Woodbury Funeral Home