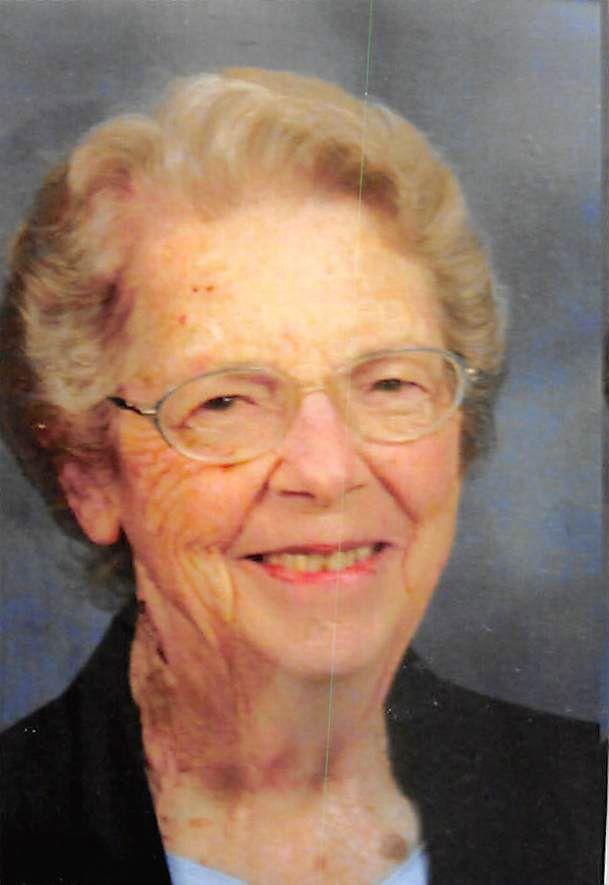 Funeral services for Ms. Mary Pearl Foster, age 87 of Hillsboro, were held on Saturday, Nov. 2 at 4 p.m. in the chapel of Central Funeral Home with pastor Kent Bailey officiating. Burial was in Zion Hill cemetery in Hillsboro. Visitation with the family was noon on Saturday until the time of service. Ms. Foster passed away on Oct. 31, 2019, at her home after an extended illness. Ms. Pearl was born on March 23, 1932, in Colt, AR to the late William C. and Junie Lee Williford Hubert. She was a member of the Hillsboro First United Methodist Church. She also was a bookkeeper for 16 years for Fussell Graham-Anderson Department Store in AR and a bookkeeper for the estate of David King in Manchester for 16 years. Ms. Pearl loved sewing, quilting, and crafting, but her greatest love was spending time with her grandchildren. In addition to her parents, Ms. Pearl is preceded in death by her husband, John R. Foster; brothers, Eugene, Odie, and Orville Hubert; sister, Ruby Carr. She is survived by her sons, John C. Foster and wife, Kelley, and Thomas H. Foster and wife, Susan; four grandchildren, John, Tyler, Donald, and Thomas Foster; six great grandchildren, Jaiden, Jaida, Lane, Lilly, and Donald, Jr.; five sisters, Betty Gross, Helen Johnson, Emma Blaylock, Francis Duvall, and Agnes Sturkey. The family would like to thank the staff of Hospice Compassus for their professional and loving care of Ms. Pearl.
Funeral services for Miss Marie Joyce Garner, age 57 of Morrison, were conducted on Saturday, Nov. 2at 2 p.m. at Coffee County Funeral Chapel with Brother Leonard Herman officiating. Burial was in Fountain Grove Cemetery. The family will receive friends prior to the service from noon until 2 p.m. Miss Garner passed away on Oct. 28, 2019. Marie was born on November 21, 1961 in McMinnville to the late Jesse A. Garner, Sr. and Helen Marie Harrell Garner. She was a special person created as a child of God. She lived a simple life with her brother, Junior, on the farm surrounded by animals that she loved dearly and playfully named them by colors. She loved flowers. She was a member of Hickory Grove the Baptist Church and was faithful in reading her Bible and without a doubt is in Glory forever with her Lord and Savior Jesus Christ. Survived by her brothers, Jesse Garner, Jr. and Dale Garner (Shannon); nephew, Steven Garner; niece, Canaan Garner; numerous cousins.
 Coffee County Funeral Chapel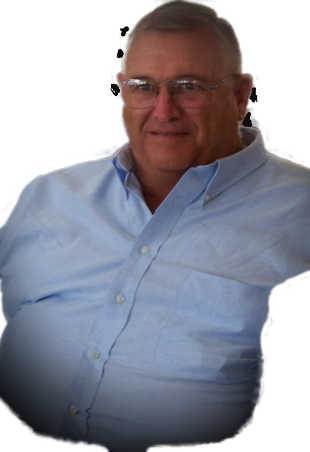 Wiley Cecil Powers "WC," age 73, originally from Kings Mountain, Ky., passed away suddenly at home with his wife in Manchester, on Oct. 28, 2019. A Teamster over the road trucker for 36 years, he was now retired and enjoying his time by riding his motorcycle, going fishing, and watching his favorite sports teams at home on TV. He especially enjoyed watching the University of Kentucky's basketball team. W.C. also volunteered his time each day to care for a feral colony of cats in Manchester for the Coffee County Humane Society. He was preceded in death by his father Esom, his mother Julia, his father-in-law Patrick Kirchner, and three of his siblings: Elizabeth, Maurice, and Robert. He is survived by his wife of almost 50 years, Sandra Kirchner Powers, as well as his mother-in-law Gladys Kirchner, his remaining sibling Richard, his son Jimmy (Julianne), his daughter Tamsen, his two granddaughters Ashley and Allison, and several nieces and nephews. The family requests that if anyone wishes to make a memorial donation that they please do so to the Coffee County Humane Society. No public services will be held per the deceased wishes.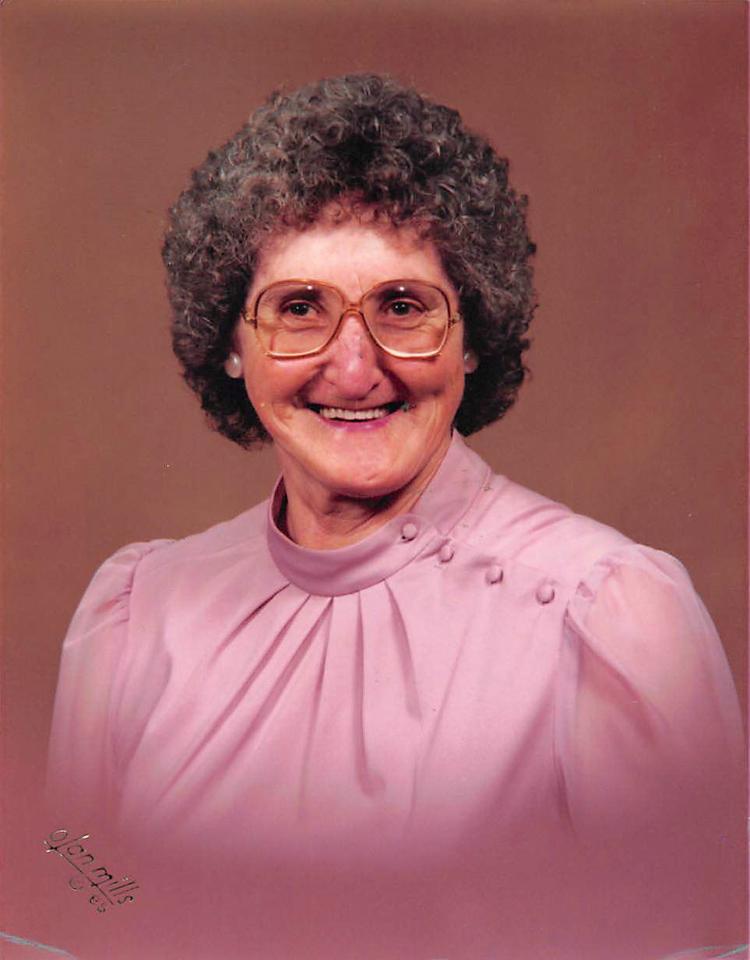 Mrs. Alta Rogalle West Taylor, 94, of Manchester, passed away Wednesday Oct. 30, 2019 at Horizon Healthcare in Manchester.  She was born Oct. 3, 1925 to Green and Rilda Taylor Rogalle. In addition to her parents, she is preceded in death by brothers John Rogalle, King Rogalle; sister Josie Crawley; and granddaughter Penny West Lee. She was a member of Red Hill Church of Christ. For many years, she was employed by Tennessee Apparel in Tullahoma. She is survived by her daughter Gail Arnold (Donny) of Manchester; son Ronnie West and Edna of Beech Grove; sister Virginia Bridges of Manchester; grandchildren Angela Eldridge (David) of Manchester, Tracy Lannom (Glenn) of Murfreesboro, Mark West (Belinda) of Manchester, and Beau Arnold (Brandi) of Chattanooga; seven great-grand-children and four great-great grandchildren. Funeral services were 2 p.m. Saturday, Nov. 2, with Brother Ralph Hart officiating.  Burial was in the Summitville Cemetery. Visitation was from 5-8 p.m. Friday at Central Funeral Home.
 Funeral services for Mrs. Emma Jean Underwood, age 86, of Beechgrove, will be conducted at 1:30 p.m. on Wednesday, Nov. 6 at Coffee County Funeral Chapel with Brother Chip Sekulich officiating. Burial will follow in Rose Hill Memorial Gardens. The family will receive friends from 11:30 a.m. until the time of the service at Coffee County Funeral Chapel. Mrs. Underwood passed from this life on Saturday, Nov. 2, 2019 at Haven Hospice in Orange Park, Fla. Emma was born in Murfreesboro, to the late Cecil and Rose Mason.  She was a member of Gossburg Community Church in Beechgove, and attended The Bridge Church in Pembroke, Ga. She retired from Arnold Engineering Development Complex as a public affairs assistant. Emma and her husband Glen were owners of the Underwood General Store in Beechgrove for more than 30 years. Emma was very active in her church serving as the secretary. She enjoyed doing crossword puzzles, reading, and listening to music. She was a loving mother, grandmother, and a wonderful friend to many. She loved the Lord! In addition to her parents, Emma is preceded in death by her husband, Glen Underwood; two brothers, J.D Mason and Billy Ray Mason; one sister, Ruby Dell Richards; and one grandson, Chris Glass. She is survived by two daughters, Teresa Underwood Cayton Todd (Marty) and Debbie Underwood Toop (Bob); two sisters, Nancy Hill and Johnnie Mae Lowe; three grandchildren, Tommy Glass (Elaine), Davy Glass (Jenn), Gunnar Cayton; three step grandchildren, Brandi Womack (Terrance), Matthew Todd (Catherine), and Stephen Todd; and ten great grandchildren. In lieu of flowers, memorial contributions can be made to Gossburg Community Church.
 Coffee County Funeral Chapel
 A celebration of life for Mrs. Billie Carol Womack, age 72, of Manchester will be conducted at 2 p.m. on Saturday, Nov. 9, 2019, at Manchester Funeral Home.  The family will receive friends from noon until the time of service at the funeral home on Saturday.  Mrs. Womack passed from this life at her residence on Thursday, Oct. 31, 2019. Carol was born in Dayton, Tennessee to Robert and Billie Kelly.  She was a bus driver for Coffee County Schools for 24 years.  Carol loved to travel and go on cruises with her family.  She was also an avid animal lover and enjoyed going hot air ballooning.  Carol was a loving wife, daughter, sister, mother, and grandmother. Carol is preceded in death by her father, Robert Kelly; her loving husband, Terry Womack; one niece, Shanon Hall.  She is survived by her mother, Billie Kelly; one son, Adam Womack (Amy); one daughter, Amy Bruce (James); one brother, Michael Kelly (Cindy); one sister, Patricia Hall (Bill); seven grandchildren, Addison, Avery, Aidan, Ashton, Ben, Blake, and Brian (Maegan); brother-in-law, Kenneth Womack (Mary); nephews, Dylan and Colby Hall; niece, Jess Compertore (Keith); best friends of 44 years, Martha and John Parker.
 Dennis Dale Jamison, 66, of Manchester passed away Wednesday, October 30, 2019.