BROOKS-SIMMONS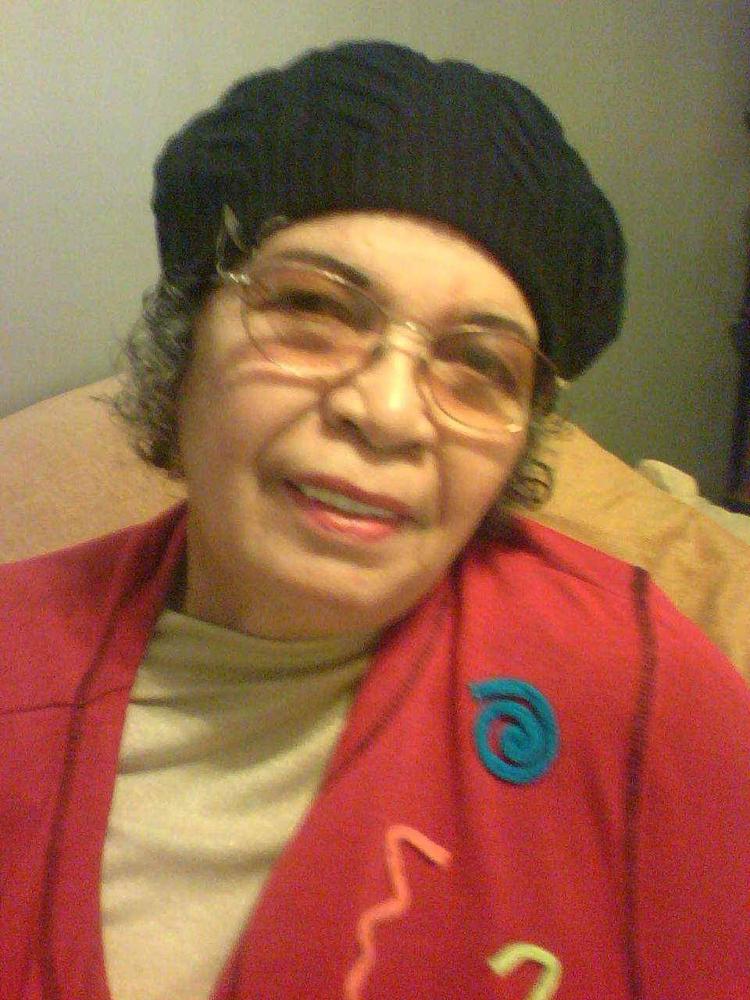 It is with great sadness and heavy hearts that the family of Forrestine Van Noy Brooks Simmons announces her passing at age 85 on Friday morning, Oct. 26, 2018 after an extended illness.  A native of Manchester, born on Oct. 12, 1933, she raised her children in Southern California with her beloved husband Edwin.  She returned to Manchester about a decade ago to enjoy her "golden years." Forrestine will be lovingly remembered by her devoted children, Valerie Plaisance, Gwendolyn Brooks, and Edwin Brooks, Jr. She will also be fondly remembered by her siblings, Robert Van Noy and Delores Van Noy Cooley, plus her beloved aunt Lorene Hickerson McReynolds, five grandchildren, several great-grandchildren, numerous nieces, nephews, cousins, extended family, and dear friends. Forrestine, widowed twice, was predeceased by first husband Edwin Brooks, Sr. and second husband Alvin Simmons, as well as five brothers and one sister.  She was the middle child of nine siblings born to the late Roy and Nellie Hickerson Van Noy and the granddaughter of the late John Thomas and Eulah B. Hickerson. Forrestine was proud of her lineage and heritage, and proudly displayed on her wall alongside a host of ancestors, a portrait of her ancestor Clarissa, daughter of Cherokee Chief Red Feather.  To her, family was everything. A celebration of life service in memory of Forrestine will be held on Saturday, Nov. 24at 10 a.m. at The House of Prayer Church of God in Christ, 816 Blanton Street, Decherd. Interment will follow at Cypress Memorial Garden in Manchester and then a repast luncheon at Lane Street Church of Christ, 310 Lane St. in Manchester.   
Manchester Funeral Home
CARVER
 Sonya Renee Carver 48 of Wartrace died Thursday, Nov. 15, 2018. Memorial Services will be held 3:00 P.M. Sunday, Nov. 25 Cornerstone Baptist Church Rev. Stephen Reeves officiating.  Visitation will begin at 2:00 P.M. prior to service. Sonya was born Jan. 24, 1970 in Manchester.  She was an employee of Granny Fishes House and attended Victory Missionary Baptist Church. She is survived by her mother, Jean Starnes of Wartrace; children, Lacy Carver of Decherd, Derrick Carver of Manchester, Kaitlyn (Dianna) Garcia of Tullahoma; brother, Shane Starnes of Shelbyville, sister, Tonya Starnes of Manchester; five grandchildren, Blakelin Corn, Emma Carver, Gracie Green, Khloe Carver and Teagan Carver.  She was preceded in death by her father Doyle J. Starnes.
 Hillcrest Funeral Home
RITTER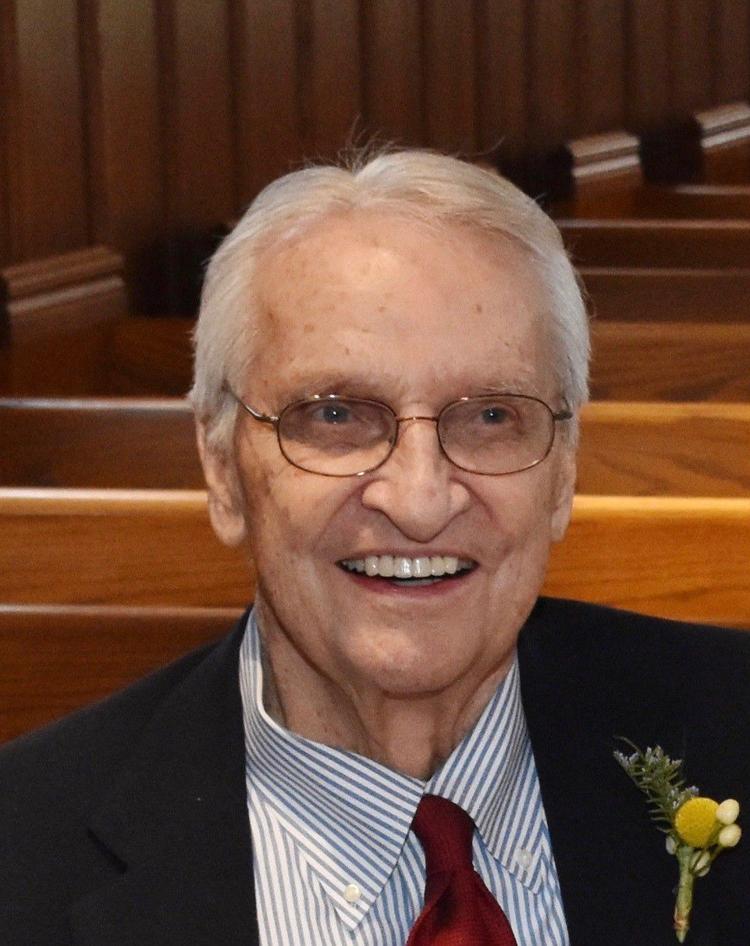 Thomas L. Ritter of Franklin, Tenn., passed away peacefully on Nov. 11, 2018, at the age of 91.   Tom was born in Bellville, Ohio, a small farming village.  At an early age he learned that hard work was a way of life on the farm, a discipline he used throughout his life.  In 1944, at the age of 18 and before his high school graduation, he enlisted in the U.S. Navy and spent two years at various Naval locations.  After the war ended, he enrolled at Kent State University in Ohio, where he met Charlotte, his future wife.  They married after graduation and were together for just shy of 69 years.  Tom worked in executive management for a large conglomerate, relocating often around the country until making Nashville home in 1965.  With local partners, he acquired Buford Bros. and Pierce Equipment and ran those companies until he retired.  Tom assumed many leadership roles in the Nashville and Brentwood communities, such as serving on the Boards of Directors of local banks, Martin Methodist College, and local Methodist charities.   Tom and Charlotte enjoyed golfing and traveling worldwide, visiting over 46 countries.  Tom was quietly generous and could light up a room with his presence and charm.  He spent his final years with Charlotte at the Heritage in Brentwood and Somerby of Franklin, and was a member of the Brentwood United Methodist Church. Tom and Charlotte have four children, Kay (deceased), Leslie (David), Tom (Dana) and Greg, 11 grandchildren and five great grandchildren, plus numerous nieces and nephews.  Tom is predeceased by  his sisters Doris Ann and Dot.   Memorials in Tom's name may be made to the  Kay Ritter Hassiotis Scholarship Fund at Martin Methodist College, c/o Sally  Phelps, Advancement Office, Martin Methodist College, 433 West Madison Street, Pulaski, TN 38478.  Services are being scheduled for a later date.  
Woodlawn Funeral Home
 SHERRILL
Mrs. Mildred Hill Sherrill, 96, entered into Heaven Sunday, Nov. 18, 2018 at the hospital in Winchester, Tennessee.  She was born in Alto, Tenn. on Nov. 9, 1922 to Elgin Berry Hill and Docie Dooley Hill who preceded her in death along with her husband of 38 years, Albert Peyton Sherrill; brother, Elgin B. Hill Jr.; sisters, Coleen Hill, Willie Pearson, Marilyn Floyd, Gaynelle Hill and an infant sister. Mildred was a devout Christian attending church with her children until her health declined.  She was a school teacher beginning her career in a one room school house at Rutledge Hill and ultimately retiring from Hillsboro Elementary School.  During World War II she welded fuel tanks for the war effort.  Mildred enjoyed cooking for her family, and serving her homemade apple pie to her adoring grandchildren. She loved painting, sewing, jewelry making, cross stitching, quilting and gardening. She is survived by her son and wife, Philip and Barbara Sherrill, Hillsboro; daughter and husband, Helen and Monte Stewart, Winchester; sister, Ruth Hill Weston and husband Phil, Micco, Florida; grandchildren, Matthew Rose and fiancé Audrey Welch, Amanda Rose, Amy Rose, Melissa and husband Jonathan Jones and Stephen and wife Anna Sherrill; along with several nieces and nephews. Funeral services were 1 p.m. Tuesday in the Central Funeral Home chapel with Ministers Bob Hopkins and Anna Brockman officiating with special music by her daughter. Burial was be in the Rutledge Hill Community Cemetery.  Visitation was from 5-8 p.m. Monday at Central Funeral Home.
 Central Funeral Home
SMOYAK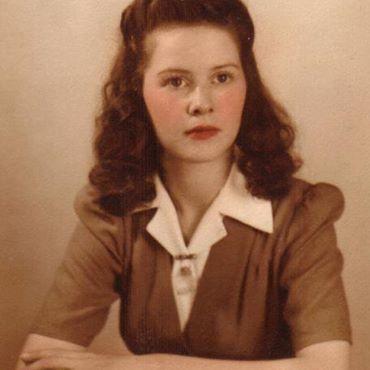 Mrs. Josephine Dorothy Smoyak, 94, passed away, Sunday Nov. 18, 2018 at a Tullahoma nursing home.   She was born in Philadelphia, Penn. on March 8, 1924 to William McCann and Mary Lawler McCann who preceded her in death along with her husband, John Smoyak Sr.; sister, Mary Rudisill; brother, William McCann; grandsons, Rusty and Christian Carden; daughter-in-law, Carolyn Smoyak. Josephine was a devoted wife, mother and homemaker.  She was a retired regional manager for Kmart.  She was of the Catholic faith. She is survived by her sons, John Smoyak Jr and his wife, Brenda Kay of Manchester and James William Smoyak and his wife Julie of Seattle, Wash.; grandchildren, Lynda and Cantrell Carden, Donna and Bob Jr. Trail, Jenn Smoyak; great grandchildren, Viktor and Christina Carden, Wesley and Haley Trail; several nieces and nephews. Funeral services will be at 11 a.m. Wednesday in the Central Funeral Home chapel with burial to follow in the Rose Hill Memorial Gardens.  Visitation: was 5 – 8 p.m. Tuesday at Central Funeral Home.
 Central Funeral Home