BALTIMORE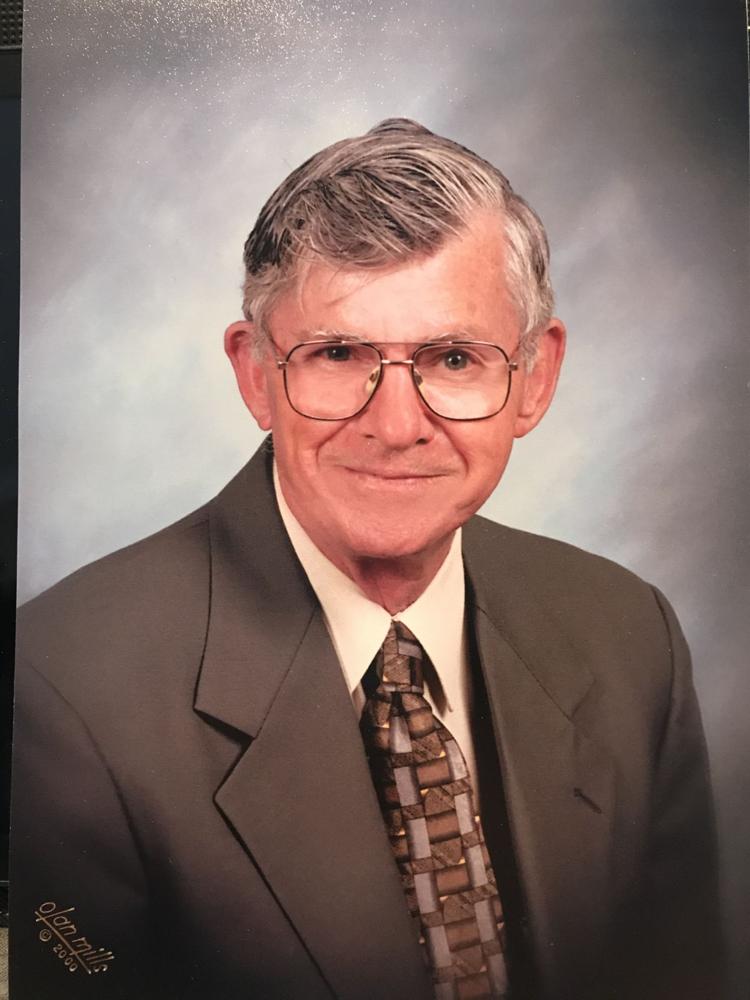 Funeral services for Mr. Wilburn Crant Baltimore, age 85, of Tullahoma, were conducted at 10 a.m. on Saturday, Oct. 5, at Grundy Street Church of Christ with Bro. Phillip Davis officiating. Burial was at Rose Hill Memorial Gardens. The family received friends from 5-8 p.m. Friday Oct. 4, at Tullahoma Funeral Home. Mr. Baltimore passed from this life at NHC Healthcare on Tuesday Oct. 1, 2019. Wilburn was a member of Grundy Street Church of Christ, he enjoyed gardening, photography, drawing and painting. He was an avid fan of Tennessee Vols football, Lady Vols basketball and enjoyed watching Braves baseball. Wilburn was a veteran of Desert Shield and Desert Storm while serving in The National Guard for 40 years. He was also a photographer at AEDC for almost 40 years and was a former deacon at Wilson Avenue Church of Christ. Wilburn is preceded in death by his parents Willis and Hazel Baltimore; wife Inez Ellen Boyles Baltimore; three brothers, Winfred, Waymon and Woody Baltimore. He is survived by his son, Dale (Carol) Baltimore; daughter, Debbie (Mark "Scott") Eatherly; brother, Randal (Sherry) Baltimore; four sisters, Mary (Joe) Robertson, Marie Tate, Mildred Hardy and Jewel (Wayne) Smith; four grandchildren, David Baker, Monique (Daniel) Reccord, Skylar Brochin, and Mark Eatherly; two great grandchildren, Gabriel Heaton and Mya Reccord. Tullahoma Funeral Home is honored to serve The Baltimore Family and asks that you sign the guest book at www.tullahomafuneralhome.com.
Tullahoma Funeral Home 
CROSSLIN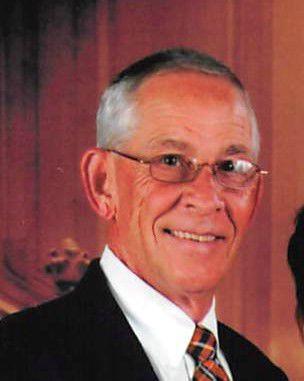 Mr. Richard Clark Crosslin, age 69 of Manchester, passed away unexpectedly Tuesday night Oct. 1, 2019 at Unity Medical Center in Manchester.  He is preceded in death by his parents, Hoyt Cleve and Alta Cordelia Wilson Crosslin. Mr. Crosslin was a retired principal and athletic director in the Coffee County school system and was a member of the Forest Mill Baptist Church. He was a founding member of the Sportsman's & Businessmen's Charitable Organization of Coffee County, and he was involved in the Dusty Elam Foundation.  He loved fishing, woodworking, and farming. Mr. Crosslin was a TSSAA basketball referee and he coached and touched a lot of kids' lives in the Coffee County area. Mr. Crosslin is survived by his loving wife of 49 years, Linda Willis Crosslin; his three children, Jason Clark Crosslin, and his wife, Deana, of Manchester, Christa Lynn McBride, and her husband, Scott, of Manchester, and Karen Crosslin Turner, and her husband, Justin, of Murfreesboro; seven grandchildren, Dayne, Tallan, and Harper Crosslin, Taylor and Madelyn McBride, and Ellie and Lainey Turner; one sister, Betty Joyce, and her husband, Chuck, of Tullahoma. Funeral services were Friday, Oct. 4 at 2 p.m. at Central Funeral Home with Brother Danny Freeman officiating. Burial was in the Hillsboro Memorial Cemetery. Visitation with the family was held on Thursday, Oct. 3, from 5-8 p.m. and from noon until 2 p.m. Friday. In lieu of flowers, the family request donations be made to the American Heart Association.
 Central Funeral Home
GARNER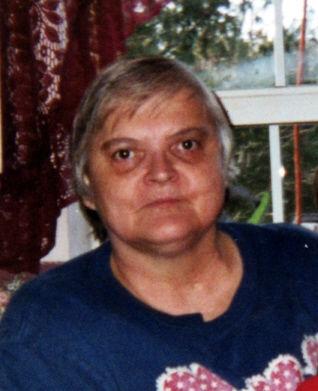 Betty Gail Adams Garner, age 70 of Hillsboro, passed away on Monday, Sept.  30, 2019 at St Thomas Rutherford in Murfreesboro.  She was born in Tullahoma on June 22, 1949 to the late Lloyd Wayne and Marie (Ray) Adams.  Before her retirement, she was employed in the Housekeeping Department at the Life Care Center.  Betty enjoyed watching television and spending time with her favorite four-legged companion, Rusty Garner.  In addition to her parents, she was preceded in death by her husband, Jackie Lee Garner; and sisters, Shirley Harmon and Patsy Eason.  Betty is survived by her loving daughters, Stephanie (John) Blaylock of Hillsboro, and Sherry Pierce of Decherd; grandchildren, Aaliyah Blaylock (Ray Haney) of Hillsboro, and Jeremiah "Jeremy" Pierce of Winchester; brother, Wayne "Buddy" Adams of Georgia; sister, Carolyn Elaine (Steve) Cody of Hillsboro; and grandchildren, Elisha Gail Pierce, Amber Leanne Pierce, and Chris Pierce; several great-grandchildren; and several nieces and nephews.  Visitation was from 5-8 p.m. on Wednesday, Oct. 2, 2019 at Moore-Cortner Funeral Home.  Funeral Services were held at 11 a.m. on Thursday, Oct. 3 in the Moore-Cortner Chapel with Rev. Quentin Horton officiating.  Interment was at Winchester Memorial Park.
 Moore-Cortner Funeral Home
HURDLE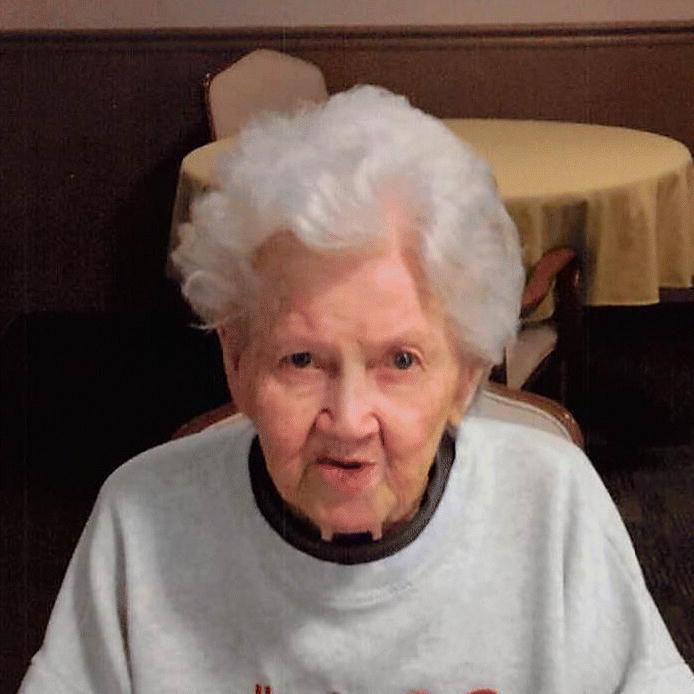 Edna Louise Hurdle, 86, of Muncie passed away Friday, Oct. 4, 2019 at Yorktown Manor, in Muncie, Ind. She was born on April 18, 1933 in Coffee County, a daughter of the late Fred and Alta (Morris) Martin. Edna retired from the Muncie General Motors Plant where she served in the cafeteria. She attended the Mt Olive United Methodist Church for any years. Edna was very talented and loved to make a variety of craft items. She also enjoyed playing bingo and euchre. Edna is survived by her children, Kathy Hurdle of Cheshire, Conn., Sandra Beeson of Muncie, Sharon (Mark) Long of Muncie; grandchildren, Jonathan O'Sullivan, Kalvin (fiance: Samantha)Danaher, Brittney Rooney, Kameron Danaher, Zachary Long, Casey Huffman and Matt Huffman; great grandchildren, Kaylee, Emily and Ryan Neal; brother, Charles Martin of Manchester; several nieces and nephews. In addition to her parents, Edna was preceded in death by her granddaughter, Christy Neal; siblings, Mary Sue Hulan, Annie Mae Neeley, Bill Martin, Harry Martin, Roy Martin, Fannie Angel, Paul Martin, Maggie Lois Martin and Joe Boyd Martin; step siblings, Lester and Lillian Martin. Visitation was from 5-7 p.m. Monday, Oct. 7 at Ballard and Son Funeral Home in Daleville, Ind. There was also visitation from 11 a.m.-2 p.m. and a funeral service beginning at 2 p.m. Wednesday, Oct. 9 at Central Funeral Home in Manchester. Burial was in Shady Grove Cemetery in Manchester. Sign the online guestbook at: www.ballardandsons.com.
 Ballard & Sons Funeral Service 
KNOX
 Lee Franklin Knox was born on Sept. 27, 1928 in Rockwood, Tenn.  He passed away on Sept. 10, 2019 at Horizon Nursing Home, after a short illness. A memorial service will be held at 10:30 a.m. on Oct. 24, at Forest Mill Church of Christ in Manchester.  Immediately after the service, his ashes will be taken home at 2449 Wayside Road in Manchester and scattered under a large Dawn Redwood tree in his side yard.
 Manchester Funeral Home
PLACEK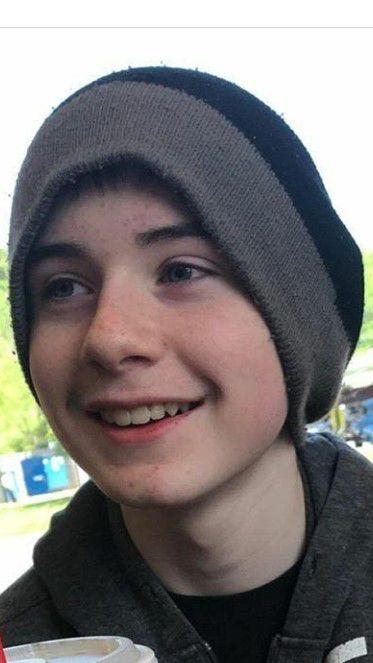 Colton Andrew Memphis Placek, 15, passed away in a peaceful and restful state at his home, Saturday, Sept. 28, 2019. He was surrounded by his closest family and friends. He was born July 19, 2004 in Rutherford County. He is survived by his parents, Jennifer Joseph of Bradyville and Andrew Placek of Woodbury; siblings, Ayden Placek and Larissa Collette both of Bradyville and Celestia Nadeau of Murfreesboro; Grandparents, Lisa and Wade Sissom of Bradyville and Danny Joseph of Manchester; Uncles and Aunts, David, Daniel Joseph and Brandy DeHaven all of Manchester and Samuel Sissom of Bradyville and Andrea Placek of Mooresville, IN.; Great Uncle and Aunt, Paul and Manissa Smartt; Best Friends, Kylee Lowe and Gavin Wilson. Colton was diagnosed with a rare cancer in 2016 called Osteosarcoma. It first affected his right leg, below the knee. Teens are most often affected by this type of cancer. It usually starts around the time of puberty in areas that have fast bone growth such as the long arm and leg bones most commonly. It can start in any bone; however, Colton was affected by high grade Osteosarcoma, meaning it was particularly fast growing. About 400 children are diagnosed with it in the U.S. every year. Osteosarcoma makes up 2% of childhood cancers so many people are unaware that it even exists. There are clinical trials that treat it but without funding it is hard to get this type of cancer to be made a major priority to find effective treatments beyond what already exists. "I would like Colton's three-year battle with cancer to be a steppingstone toward Osteosarcoma awareness. It seems ironic that he passed away during Childhood Cancer Awareness month, but I would like to use his story as a hope toward a cure in the future. He went through multiple surgeries, had to learn to walk again, went into a short remission only to have it reappear in his lungs. This is what made it excessively hard to treat because this is the point in which current treatments methods are limited. He endured two lung surgeries to remove tumors but unfortunately the cancer decided to hold its grip onto his little body and continue multiplying despite every available treatment. Throughout all these major surgeries, Colton never complained. Ever. He spent the equivalent to more than an entire year being inpatient at Vanderbilt. Throughout all the nausea, hair loss and other devastating side effects, he still got up every day without a single complaint and fought with everything he had. He fought until his very last peaceful breath. My wish is that he would be a source of encouragement for other people battling terrible things in life. He was just your typical teenager that loved to wear black clothes, converse shoes and play video games. He loved his brother and his two sisters. He loved animals and planting flowers with me in our yard. He had an old soul and was extremely intelligent and wise beyond his years." –Jennifer. Graveside services were 4 p.m., Wednesday, Oct. 02 at Ivy Bluff cemetery, 8597 Ivy Bluff Rd., Morrison. Pallbearers included Ayden Placek, Gavin Wilson, Hagen Fann, Jackson Thomas, Cordell Howell, Samuel Sissom and Byron Clay. Visitation with the family was from 1-8 p.m. Tuesday, Oct. 1 at Woodbury Funeral Home, 504 W. Main St. Woodbury, TN. 37190. In lieu of flowers, donations may be made to Woodbury Funeral Home to help his family with funeral expenses. To leave condolences for his family you may visit www.woodburyfuneralhome.net or call 615-563-2311.
 Woodbury Funeral Home
SAIN
McMinnville, TN resident and Warren County, TN native Dolores "Doe" Wright Sain, age 88, was born April 15, 1931 and died Oct. 2, 2019 at her residence following an extended illness. "Doe", as she was affectionately called, loved her children, grandchildren and great-grandchildren, and nothing made her happier than spending time with them making lasting memories. A retired postmaster with the Viola Post Office and a member of Covenant Fellowship Church, she was the daughter of the late Hence and Josephine Davis Stubblefield. She was married to first husband, Ben Wright and second husband, William R. "Pete" Sain, Sr. In addition to her husbands and parents, she was preceded in death by loving sister-in-law, Faye Wright Smothers. She is survived by son and daughter-in-law, Rodney and Joyce Wright of Viola; two daughters and sons-in-law, Karen and James E. Jones of McMinnville and Belinda and Derrick Hash of Rock Island, Tenn.; step-children, William R. "Pete" Sain, Jr. and wife Irene of Manchester, and Paula Keele and husband Donald, Jimmy Sain, Sandy Sain, and Judy Shettleworth all of Summitville, TN; grandchildren, Erica Griffin and husband Corey of Hartselle, AL, Jonathan Jones and wife Lacey of Viola, Tiffany Jones Gannon of McMinnville and Jennifer Wright Adams of Viola; great-grandchildren, Ben and Cole Griffin, Jackson and Ransom Jones, Boone and Austie Gannon, and Gram Adams; and step-grandchildren, David Keele, Melody Gilliam, Donna Stacy, Trey Sain, John Carter Sain, Kendra Shettleworth, Will Shettleworth, Matthew Sain, Holly Morris, Elisabeth Sain, Justin Sain, and Luke Sain. Funeral services were held at 2 p.m. Sunday, Oct. 6 in High's Chapel with Dr. Dean Northcutt officiating. Burial followed in Mt. Zion Cemetery. Visitation was 11 a.m. until the time of service Sunday at High's. In lieu of flowers, memorial contributions may be made to Alzheimer's of Tennessee or Covenant Academy. Online condolences may be made to www.highfuneralhome.com.
 High Funeral Home, McMinnville, Tenn.
SAIN
 William Ray (Pete) Sain, Jr. age 79 passed away on Sunday Oct. 6, 2019.  Sain was born June 13, 1940 in Coffee County to William R. (Pete) Sain, Sr. and Juanita Wooten Sain. He grew up in the Summitville community along with brother, James Leroy and sisters Paula Jane, Sandra Kay and Judith Gail. He attended Coffee County schools. He served in the Marine Corps from 1957-1960. After leaving the Marines he moved to Nashville and graduated from Nashville Business College. He was Business Manager at Olivetti-Underwood for several years. He married Irene Meador Carter in 1967. They have two sons William Ray (Trey) Sain Ill and John Carter Sain. Trey is married to Gina Ballard and they have one son, Samuel. Carter is married to Rachel Rogers and they have three children, Eliot, Maddox and Joely. He returned to Manchester in 1970 and joined his father and brother as partner in Sain Construction Company. He and his brother, Jimmy, took over the business after their father's retirement and remain partners in the company. He served on boards of Motlow Development Council, Tennessee Wildlife Resources Foundation and was a Commissioner for the Tennessee Wildlife Resources Agency. He was one of the co-founders of the Sportsmen and Businessmen's Charitable Organization in Coffee County 36 years ago and remained active until just the past few years. When the Houston Oilers moved to Tennessee he was appointed on the advisory committee by team owner, Bud Adams, to choose a new name for what is now the Tennessee Titans. He was involved in the governor campaigns for John J. Hooker, Jr., Ned Ray McWherter and Philip Bredesen. He was an avid hunter of big game, having traveled to several continents. He enjoyed so much spending time with his family and friends on hunting trips and had so many interesting stories to tell about his hunting adventures. A memorial service for Sain will be held Saturday Oct. 12, 2019 at 3 p.m. at the First United Methodist Church in Manchester. Visitation will be from noon until the memorial service at 3 p.m. The family asks that in lieu of flowers, donations be made to Sportsmen and Businessmen's Charitable Organization at P.O. 521, Manchester TN 37349.
Murfreesboro Funeral Home & Cremation Services