BROWN
 Funeral services for Rev. Elbert Franklin Brown, age 88, of Hillsboro, will be conducted at 2 p.m. on Tuesday, Oct. 1, at Manchester Funeral Home with Bro. Troy Finney officiating.  Burial will follow in Bethlehem Cemetery.  The family will receive friends from 5-9 p.m. at the funeral home.  Rev. Brown passed from this life surrounded by his loving family on Saturday, Sept. 28, 2019, in Hillsboro. Elbert was born in Coffee County to the late James and Vinnie Brown.  He was a United States Army veteran, a farmer, and a minister throughout his life.  Elbert was an avid gardener and sold many of his vegetables at the Tullahoma and Manchester Farmer's Market.  He was a man of God who shared his faith and lived his faith with the Church of Nazarene.  He would give anyone the shirt off his back to help them.  He was a loving husband, father, and grandfather. In addition to his parents, Elbert is also preceded in death by one sister, Clara Mae Barnes.  He is survived by his loving wife of 64 years, Shirley Brown; one son, David "Dwight" Brown (Sandra); one daughter, Sharon Cox; six grandchildren, Traci, Wendy, Rachel, Ryan, Shelby, and Sarah; four great-grandchildren, Sophia, Maddison, Lauren, and Brandon.
Manchester Funeral Home
CURRY
 Shonna Breana Curry, 36, passed away on 22 Sept. 22, 2019 at 1:05 p.m. at Vanderbilt University Medical Center after a long illness. She lived in the Manchester area for about 10 years. Shonna was a native of the Danville, Illinois area. She attended Danville High School. She is survived by her children, Logan (17), Noah (16) and Blake Thompson (14) of Manchester; her Step-father, John Pirie of Glennville, GA; sisters Jessica Edgerton, Darien Curry and Morgan Bennett and her brother Justin Edgerton. She was preceded in death by her father, John Eugene Curry Sr. of Danville, Ill.; her mother Lisa Jo Pirie (nee Wright) of Sidell, Ill.; her brother, Jeramey John Charles Curry of Danville, IL and her brother John Eugene Curry Jr., also of Danville, Ill. Graveside services are scheduled to be held on Monday, Oct. 14, 2019 at 2 p.m. at Fairview Cemetery in Sidell, Ill.  No other services will be scheduled. Financial contributions would be appreciated in lieu of flowers. A GoFundMe page has been set up to assist the family with final expenses. Please see Shonna's Facebook Pages for more information. 
 Central Funeral Home
FREEZE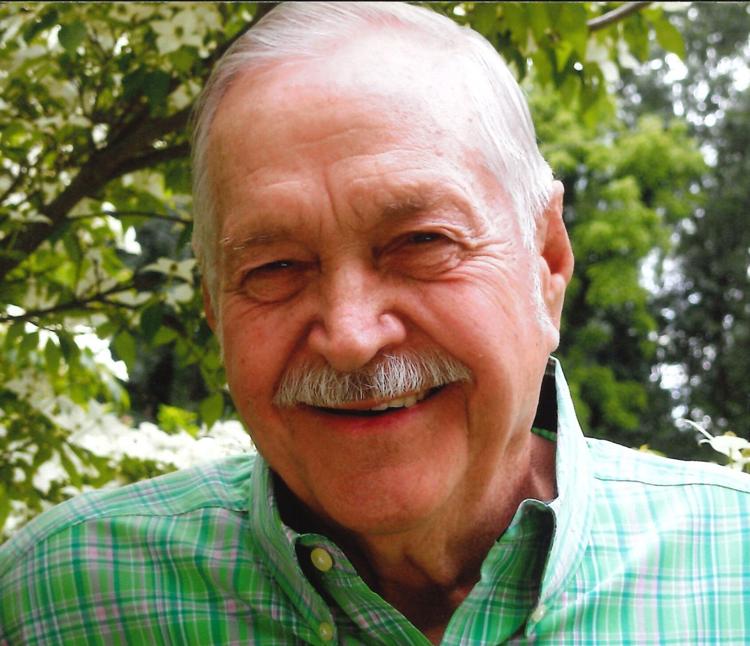 James L. Freeze, Sr., 87, of Bristol, passed away peacefully at 5:35 p.m. on Friday, Sept. 27, at Hospice House of Center for Hospice Care, Elkhart, Ind.. He was born on March 15, 1932 in Shady Grove, Tenn., to Andrew Jackson and Bertha (Caldwell) Freeze. In May 1952 in Elkhart he married Phyllis Ann Waltz, she passed away June 28, 1979; then on Sept. 23, 1989 in Burks Hollow, Tenn. he married Billie Jo Burks, she survives. Survivors in addition to his wife are five children, Marla (Michael) Covey of Chesterfield, Va., James (Deb) Freeze, Jr. of Middlebury, Linda (Ed) Rogers of Elkhart, Sherry Krask of Elkhart, Terry (Amanda) Pierce of Union, Mich.; 10 grandchildren; nine great-grandchildren; one great great grandson and a sister, Ione Burks of Elkhart. He was preceded in death by his parents; first wife; two sisters, June Eis and Jean Fuller and a brother, Bill Freeze. James had worked for Taylor Products, Elkhart for 20 years and then became an over the road truck driver delivering mobile homes for over 20 years. He was a US Army Veteran serving in the 45th Infantry during the Korea War. He enjoyed gardening, bird hunting, and raising farm animals at his residence. His greatest joy in life was his family, especially his grandchildren. Visitation was 4 – 8 p.m. on Monday Sept. 30, at Miller-Stewart Funeral Home, 1003 South Main Street Middlebury, Ind. There was also be one hour of visitation prior to the 11a.m. funeral service on Tuesday, Oct. 1, at First United Methodist Church, Middlebury. Services were conducted by Pastor Ron Russell. Burial, with military graveside services, was in Oak Ridge Cemetery, Bristol. Memorials may be given to Soldiers Angels or Center for Hospice Care, Elkhart. Online condolences may be offered at millerstewartfuneralhome.com.
Miller Funeral Home, Middlebury, Ind.
WILDER
 Funeral services for Tammy Sue Wilder, age 47 of Manchester, were conducted on Thursday, Sept. 26, 2019 at noon at Manchester Funeral Home. Burial followed in Eastern Star Cemetery. The family will receive friends on Thursday at the funeral home prior to the funeral service from 10 a.m. until noon Tammy passed away on Tuesday, Sept. 24, 2019 at Unity Medical Center. Tammy was a free-spirit and always told you what she thought. You always knew where you stood with her. She loved kids and her family with her whole heart. She enjoyed listening to Mexican music and being with her family.  She is survived by her mother, Jean Maxine Sons; fiancé, Glenn Presley; sons, Christopher, Michael, Little Jerry; daughters, Kimberly and Starrlyn; stepsons, Sean, Nick and Tyler; brother, David Ney; sisters, Angela Ruiz, Sherry Shelton, Sandra Baker, Kristie Ney; two grandchildren; numerous nieces and nephews.
 Manchester Funeral Home
Death Notices
Lee Franklin Knox, 90, of Manchester, passed away on Tuesday, Sept. 10, 2019.
Robert Austin Paulk, Sr., Jan. 6, 1937 – Sept. 29, 2019