DOBBS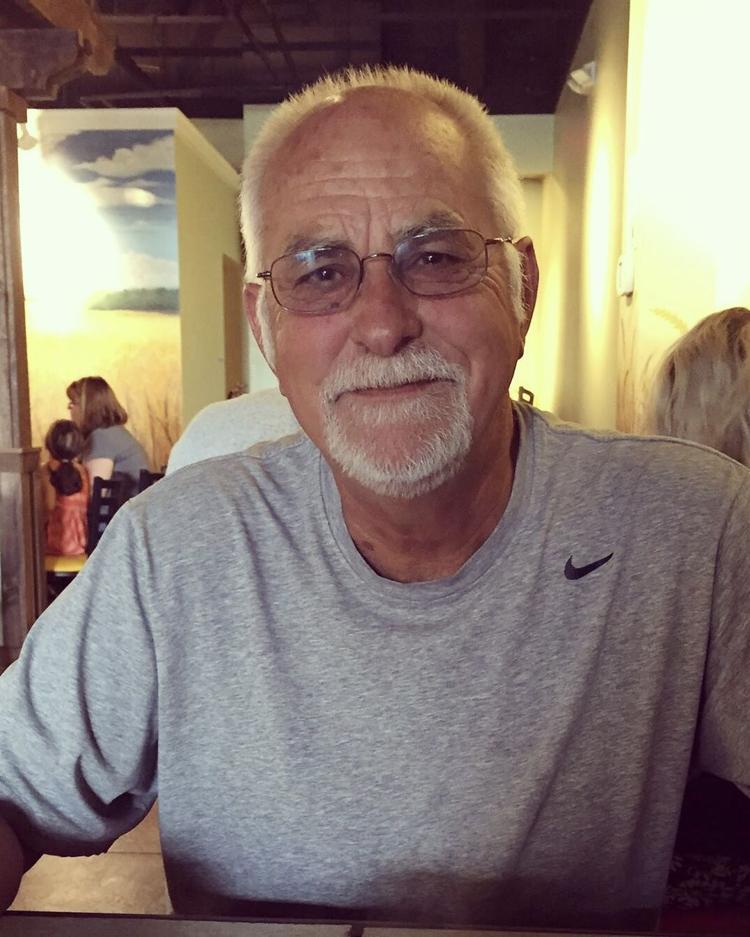 Joe Dennis Dobbs, age 70, of Murfreesboro, Tennessee, passed away the morning of Monday, Oct. 8, 2018 at his home. Mr. Dobbs was the son of the late Thomas Clinton and Jessie Mae Tackett Dobbs. He is survived by his wife of 36 years, Freida Caperton Dobbs; daughters, Angela Moore, Amber (West) Smitty, Connie (Bennie) Hamlett and Ruth Ann (Jonathan) Johnson; son, Allen Dobbs; sisters, Wilma Jean (John) Foster, Bettie Sue Haley and Karen Darlene Dobbs; grandchildren, Jaclyn Reed, Adam Reed, Jeremy Reed, Anthony Smitty, Cody Smitty, Brannon Hamlett, Dalton Hamlett, Peyton Hamlett, Tanner Brophy and Clayton Hulshof; and 10 great grandchildren. In addition to his parents, Mr. Dobbs was preceded in death by his brother, Thomas Wayne Dobbs. Services to celebrate Mr. Dobbs were at 10 a.m., Thursday, Oct. 11 at Roselawn Funeral Home with Bobby Gobble officiating. Placement followed in Roselawn Memorial Gardens. Pallbearers were Dalton Hamlett, Peyton Hamlett, Tanner Brophy, Anthony Smitty, Cody Smitty and Phillip McCord. Honorary pallbearers were Clayton Hulshof, Jonathan Johnson, Bennie Hamlett, West Smitty, Mike Bridges, Ray Flowers and employees of Ford of Columbia Body Shop. Mr. Dobbs was a 1966 graduate of Coffee County High School in Manchester and devoted his entire career to the automotive repair business, having worked last at Sloan Ford in Columbia for 19+ years. He absolutely loved to play golf and you would see him at any number of local golf courses. Memorials may be made to the Leukemia and Lymphoma Society or Alive Hospice of Murfreesboro. To leave thoughts or memories, visit www.roselawnfh.com. Friends attended visitation last Wednesday from 4-8 p.m. at Roselawn Funeral Home, 5350 NW Broad Street, Murfreesboro, TN 37129, 615-893-2742.
 Roselawn Funeral Home
KELLEY
She was known by many names. To many, she was Dorothy. To others, she was Dot. To some, Aunt Dar. And to a few special ones, she was Granny. But her most loving, lasting and enduring title was Mother. She didn't give birth to us, but no one could have ever loved us more. Dorothy Beatrice Hathcock was born Jan. 21, 1919, in Bell County, near Temple, Texas. She was reared there and in Bell Buckle, Tenn., but lived most of her adult life in Lynchburg and Manchester. She died Oct. 8, 2018. She was preceded in death by her parents, Jewell Woods and Miles Neely Hathcock, Jr.; husbands, Joe Harvey Swing, Roy H. Bobo and William R. (Bob) Kelley; sisters, Katherine Grubb and Margaret McGee and brother, Shirley Hathcock. She is survived by her son, Joe Edward (Marilyn) Swing of Nashville and daughter, Nancy (Ron) Carroll of Hampton Cove, Ala. Also surviving are her grandchildren Hilary (Nick) Gant of Huntsville and Thom (Claire) Carroll and great-grandchildren, Mary Anne, Betsy and Johnny Carroll, all of St. Louis. Mrs. Kelley worked most of her adult life with careers in meat packing, banking and finally as head payroll clerk with Jack Daniel Distillery. She was always fond of telling life stories ranging from the Great Depression to World War II to raising her two children. She often said "If my life could be written in a book, what a tale it would tell." She will be missed by all who knew and loved her – especially her family, her friends and her extended family at St. Paul United Methodist Church. Services were held on Wednesday, Oct. 10 with visitation at 12:30 p.m. and funeral service at 2 p.m. – both at St. Paul United Methodist Church – 30 Cat Creek Road – Manchester, Tennessee 37355. In lieu of flowers, please consider a donation to her church – St. Paul United Methodist – P. O. Box 893 – Manchester, TN 37349. You may sign the online guestbook at www.coffeecountyfuneralchapel.com.
 Coffee County Funeral Chapel 
MAGOUIRK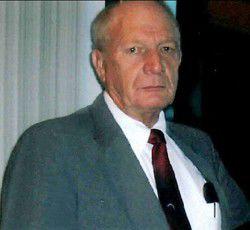 Funeral services for Mr. Kenneth W. Magouirk were conducted at 2 p.m. on Monday, Oct. 1 at Coffee County Funeral Chapel. Interment will follow in Gnat Hill Cemetery. The family received friends from 4- 9 p.m. on Sunday, Sept. 30 at Coffee County Funeral Chapel. Kenneth was born on Dec. 20, 1938 and passed on Thursday Sept. 27, 2018 at the age of 79. Kenneth is survived by his wife of 38 years Shirley Jacobs Magouirk, Children; Jeffery Magouirk (Lori), step daughter Carol Renee Sissom (Randy), Step son Keith E. Trail (Denise). Grandchildren; Casey Jacobs (fiancé Shane Rhoton), Chassity Koffas, Mindy Magouirk, Derek Sissom (Marah), Trace Magouirk, Ashleigh Trail Becker. eight great-grandchildren. A brother JW Magouirk (Dorothy), one sister Mary Frances Magouirk Foster, several nieces and nephews, step-ex daughter-in-law, Jennifer Trail. He is preceded in death by his father; James William Magouirk, his mother; Mary Etta Watley Magouirk, and one brother; Arthur R. "Joey" Magouirk. The family would like to give a special thanks to Mary Ann Trail, Bobbie Freeze, Melody Burnett, Marah Sissom, Avalon Hospice and staff, Mila Tucker Davis his niece who is a director with hospice, McArthur Manor all the nurses and staff. Mr. Magouirk enjoyed fishing, farming, playing the guitar, and cooking. He had a secret dill pickle recipe he only shared with his family. Kenneth was a loving husband who cared deeply for his family and would help anyone he could. He worked at Carrier Corp. for 25 years, after retiring he farmed for 24 years. You may sign the online guestbook at www.coffeecountyfuneralchapel.com.
Coffee County Funeral Chapel
TAYLOR
Martha Elizabeth Taylor, born April 18, 1941, died July 15, 2018.  Services are pending. Arrangements by Chattanooga Funeral, Home, Crematory, and Florist: Valley View Chapel.