ALEXANDER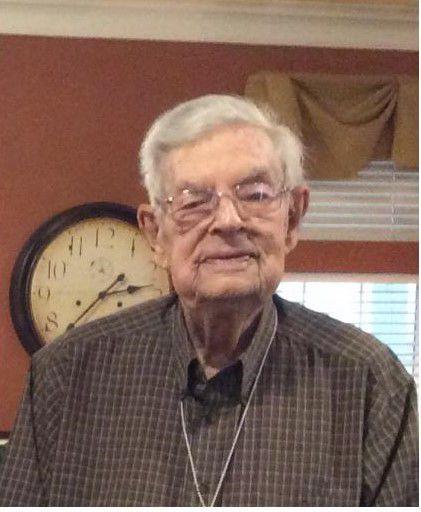 Robert Edgar Alexander, Jr. better known as R.E., a longtime resident of Tullahoma passed away on Wednesday, Aug. 28, 2019.  He was currently a resident of Brookdale Assisted Living, Tullahoma.   R.E. was born on his father's farm in Bedford County near Shelbyville, on Dec. 20, 1918. He was the son of the late Robert Edgar Alexander, Sr. and Daisie Marks Alexander. He was preceded in death by his sister, Mildred Price, who passed in 2017 at 101 years old. R.E. is survived by his wife of 61 beautiful years, Joan Gammill Alexander, son Robert Marks Alexander and granddaughter Kaia Lee Alexander.  Marks and his wife Laura live in Decatur, Ga. where Marks is a Principal in the Atlanta architecture firm of Praxis3.  Kaia graduated last spring from the University of Georgia and is currently teaching in Detroit, Mich. as part of the Teach for America program. R.E. enjoyed his years growing up on the farm and developed a deep appreciation of the land and surrounding nature. While learning a great deal through his hard work and experiences on the farm, R.E. chose a different path for his life.  During the year following his graduation from High School, he worked at any job available to earn money for college. He enrolled at the University of Tennessee in Knoxville where he joined the Pride of the Southland marching band.  He was fortunate enough to play for the band during the General Neyland years and had the opportunity to march with the band in the Orange, Cotton and Sugar Bowls. During his senior year at UT, the United States entered World War II and R.E. decided to enlist. He was able to graduate from the University of Tennessee two days after his enlistment into the Army Air Corps. He was selected for and completed Officers Candidate School and upon graduation was sent to the Army Photo Intelligence School in Harrisburg, Pa.  He was assigned to the 8th Photo Reconnaissance Wing within the China Burma India (CBI) theater war.  Upon completion of an arduous 66 day voyage through the Pacific and Indian Oceans, he reached Calcutta, India, where, among other things, he worked to protect the entry point for the Allied airlift route into China and disrupt Japanese operations in Burma.  When he was not generating target lists for Allied air missions, he immersed himself into the culture and architecture of the region.  It was here that he first discovered a lifelong love of photography. During the Korean War, R.E. reentered the Service and was assigned to the role of training young soldiers in the art of photo interpreting. After an honorable discharge from the Army Air Corps as a captain, R.E. went into the civilian work force.  After 22 years of working for Genesco and AEDC, he went to work for himself and founded RE Alexander Realty Company.  This truly was his calling, where he was able to combine his joy of tromping over farmland and exploring buildings with his innate ability to connect with and relate to people.  R.E. embraced life.  He found adventure and pleasure in every aspect of life.  He was a great listener and story teller and loved to share his experiences with others.   His quick wit and warming personality made him respected, admired and loved by many. His hobbies consisted of listening to jazz, golfing, fishing, painting, photography, travel, and following the Vols.  He was a member of the Tullahoma Country Club and a Mason. R.E. was a faithful member of Tullahoma First United Methodist Church where he served over seventy years in many areas as a Sunday school teacher, Lay Speaker and finance committee member. R.E. was a devoted and loving husband to his wife Joan with whom he shared 61 years of his life.  In his retirement, R.E. and Joan could often be found traveling the world to wonderful places including Europe, Africa, Turkey, Japan. R.E. was an inspiring father to his son, Marks and a loving grandfather to his granddaughter, Kaia.  In them he instilled his adventurous excitement for life, his sense of humor, his caring and giving nature and passion and love for art and music. R.E. was fond of the expression "nothing ventured, nothing gained" and he spent his life proving that adage to be true.  He ventured a great deal and gained infinitely more.  Despite our loss, his energy, passion and love will live on in all whom he touched. A visitation was held on Saturday, Sept. 7 from 10- 11 a.m. at Tullahoma Funeral Home with a Celebration of R.E.'s Life Service immediately following in the Chapel of Tullahoma Funeral Home with Reverend Rickey Wade officiating.
 Tullahoma Funeral Home
FREEZE
 Greg Freeze age 40 of Wartrace passed away on Sept. 1, 2019 at his home. Funeral services were held Friday Sept. 6 at 11 a.m. at Coffee County Funeral Chapel with Brother Foy Rigney officiating. Visitation with the family was Thursday Sept. 5, 2019 from 5-8 p.m. at Coffee County Funeral Chapel. Interment was held at Shady Grove Cemetery. Greg was passionate about hunting, fishing and loved his dogs. Greg is preceded in death by his grandparents Harley and Naomi Freeze, Ralph and Hazel Qualls; father in law Glendal Crouch. He is survived by his loving wife Carla Crouch Freeze; loving parents Ronnie and Dorothy Freeze; mother in law Vivian Crouch; sisters Michelle (Joey) Vaughn, Melissa (Willie) Martin; brother in law Ken (Valorie) Crouch; nephews Silas Vaughn, Sawyer Vaughn, Pryce Martin, Justin Martin, Ethan Crouch, Kaleb Crouch; niece Maggie Crouch; special aunt Thula Lambert; five special puppies Tristian, Bristol, Caton, Ray and Sissy. In lieu of Flowers the family request donations be made to The Animal Welfare Partnership at Peoples Bank.
 Coffee County Funeral Chapel
MAXWELL
 Graveside services for Mr. Larry Clark Maxwell, age 73, of Manchester, were conducted at 2 p.m. on Sunday, Sept. 8 at Blanton's Chapel Cemetery.  Mr. Maxwell passed from this life at his residence on Thursday, Sept. 5, 2019. Larry was born in Warren County, to the late Grady and Josie Maxwell.  He was a Sargent in the United States Air Force before going to work for AT&T.  Larry was a loving husband, father, and grandfather. In addition to his parents, Larry is also preceded in death by one brother, Prentice Maxwell.  He is survived by his loving wife of 48 years, Frances Maxwell; one son, Brian Maxwell (Chandra); one daughter, Mary Smith (Shawn); two brothers, Grady (Mary Ann) and Ted (Margie Walker); four grandchildren, Kiersten Maxwell, Karenna Maxwell, Bryson Maxwell, and Hunter Ferrell.
Coffee County Funeral Chapel
O'BRIANT
 Miss Barbara Lou O'Briant, 87, formerly of Knoxville, passed away Friday, September 6, 2019 at the home of her sister in Manchester.  She was born in Knoxville on Oct. 12, 1931 to John Tucker O'Briant and Beartice Aurelia Carey O'Briant who preceded her in death. She was retired X-ray technician.  She was a member of the Parkway Baptist Church in Knoxville, member for 59 years and Past-Matron of The Knoxville Chapter #69 Order of the Eastern Star, DAR for 15 years.  She was also a past president of the Radiological Society.  She is survived by her sister and brother-in-law, Cecelia and Jerry Roberts of Manchester; nieces, Lou Ann Roberts, Atlanta and Carey Ruth (Cory Watson) Roberts; great nieces, AnnaBelle Watson-Roberts and Janet Watson-Roberts, Big Cove, Alabama; cousins, Mary Muecke Seaman and Family, Charlotte Ann Lees and Family, June and Jimmy Marie. Funeral services will be 1 p.m. Friday, Sept. 13 in the Central Funeral Home chapel with Dr. Brenton Cox officiating.  Burial will be 1 p.m. (EST) on Saturday, Sept. 14, 2019 at Highland Memorial Cemetery in Knoxville, Visitation will be 11a.m. – 1 p.m. Friday at Central Funeral Home.
 Central Funeral Home
REEVES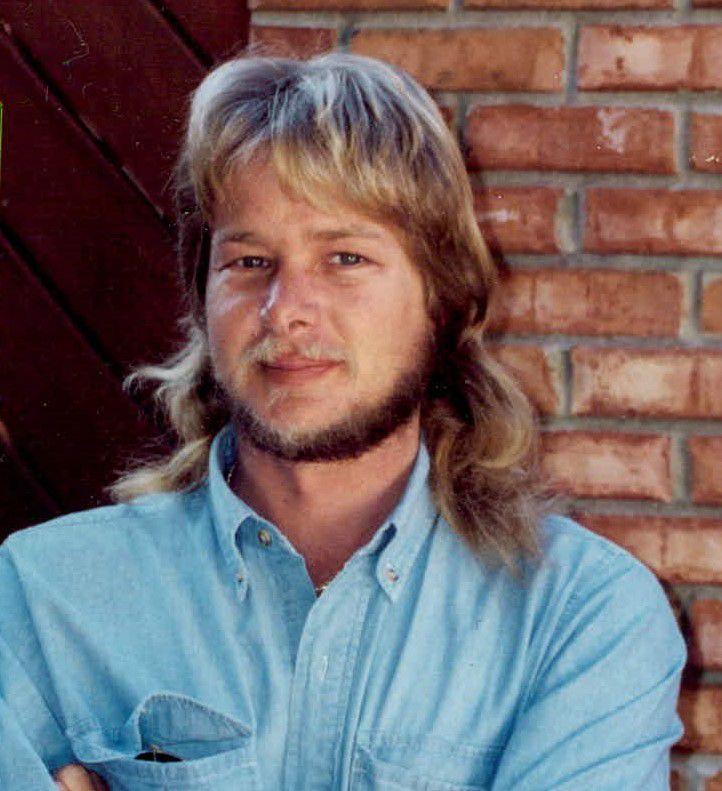 James Ralph "Jay" Reeves, III, age 59, of Manchester, TN, passed away on Saturday, Aug. 31, 2019 at Vanderbilt University Medical Center in Nashville.  Graveside services were held at 11 a.m. on Friday, Sept. 6 at Sequatchie Valley Memorial Gardens in Jasper. Jay was born in Coffee County, the son of the late James Ralph Reeves, II and Peggy Jane Reeves, who survives.  He is survived by "the love of his life", his wife, Delilah Reeves; two sisters; three children; and one stepson.  He was also preceded in death by one sister and one child.
Manchester Funeral Home
SCOTT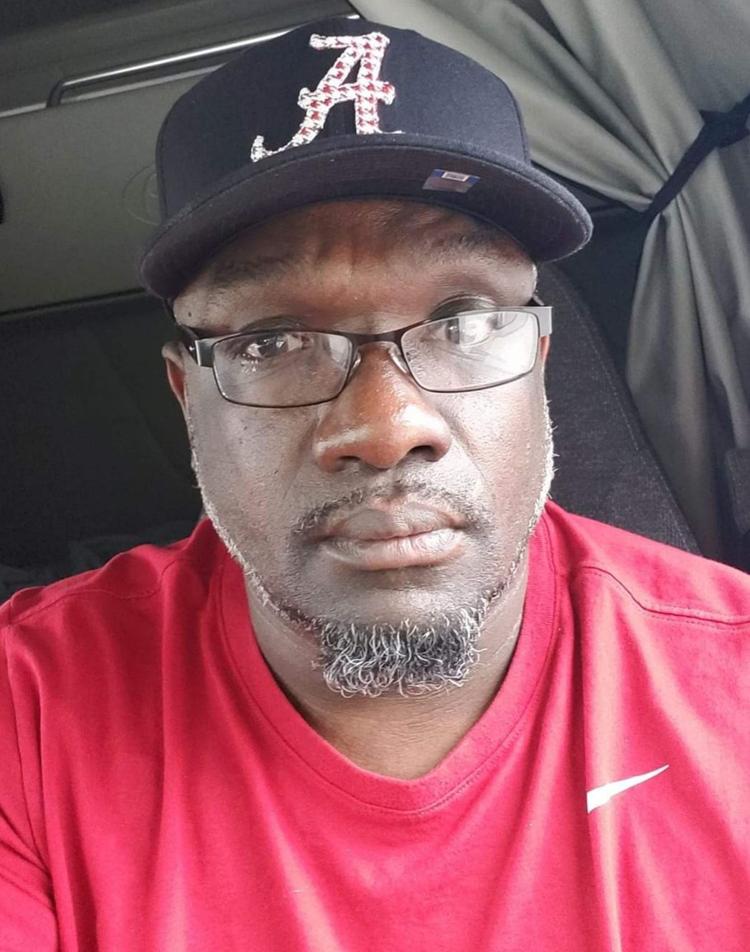 Gary Lee Scott, 47 born March 27, 1972 to Leroy Scott and Janet "Geraldine" Wolffe, was called home on September 5, 2019.  Gary loved the Lord and never shied away from the word.  He was the life of the party and loved cooking for others enjoyment.  He could smoke a mean rib and was an avid Alabama fan (ROLL TIDE).  He loved and cherished his family furiously.  He was proceeded in death by his father Leroy Scott, nephew Darnell Patton, mother- in- law Gerri McKinney and brother-in-law Steve McKinney. He leaves to cherish his memory is loving wife Melanie Scott, children Dre Nard, Cowan, Alexis Scott, Marselis Scott, Malia Scott all of Manchester, Malik Scott and Hayley McKinney of Hillsboro. Brothers; Leroy (Latonya) Scott, Winchester. Patrick (Kumisha) Fearn, Decatur, Ala. Sisters; Tina Patton, Sherry Tate, and DeShonda (Tyler) Jackson all of Winchester. Mother Janet (Mark) Wolffe, Winchester. Five grandchildren; Addy, Quandale, Isaac, Kamari, and Ariah. A host of nieces and nephews who all loved "Uncle Gary". Visitation was Sunday, Sept. 8 from 5-8 p.m. at Central Funeral Home. Funeral services were noon, Monday in the Central Funeral Home Chapel.
 Central Funeral Home