FRAZIER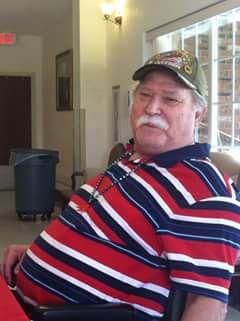 Bernice Lee Frazier, age 81, of Manchester, passed away on Monday, Sept. 9, at Unity Medical Center in Manchester.  A family memorial service will be held at a later date. Bernice was born in Coffee County, the son of the late Robert and Myrtle Johnson Frazier.  He was a self-employed construction worker and was of the Pentecostal faith.  He served his country in the United States Army during the Panama Canal war.  Bernice enjoyed fishing and spending time with his family, especially his grandchildren and great grandchildren.  He was a very social gentleman, who enjoyed talking with family and friends. In addition to his parents, Bernice was also preceded in death by his wife, Joann Frazier; and one sister, Marie Adams.  He is survived by two sons, John Robert (Elizabeth) Frazier and Jason Rackley; two daughters, Melinda Nelson and Debbie (LeRoy) Walls; one brother, Darris (Janice) Frazier; one sister, Cathey Newman; grandchildren, Latisha Walls, Lacey Burns, John McPeak, Justin McPeak, Rebecca Nelson, Katlyn Frazier, Kristina Frazier, Karly Frazier, Jonathan Frazier, Courtney Rackley, Aaliyah Baker, Jalynn Rackley, and Xavier Rackley; several great grandchildren, cousins, and other extended family.
 Manchester Funeral Home
ROGERS
 Funeral services for Mary Lucille Rogers, age 85, of Manchester, will be conducted at 10 a.m. on Wednesday, Sept. 18 at Manchester Funeral Home with Rev. Randy Brown officiating.  Burial will follow in Rose Hill Memorial Gardens.  Visitation with the family will be from 9 a.m. until time of service on Wednesday at the funeral home.  Mrs. Rogers passed away on Monday, Sept. 16, 2019 at Bailey Manor in Manchester. Mary Lucille was born in Manchester, the daughter of the late Mr. and Mrs. Jess Grover Earls.  She graduated from Wartrace High School and attended Business School in Nashville.  She was an active member in the Dental Auxiliary, Garden Club, and First United Methodist Church of Manchester, TN. Most of all, she was a loving wife to Charles L. Rogers for 66 years, and a mother to her three sons.  She was lovingly known as Granny Lu to her six grandchildren and six great grandchildren. Mary Lucille Rogers is survived by her three sons, Mike (Brenda) Rogers of Huntsville, Mark (Thelma) Rogers of Manchester, and John (Melissa) Rogers of Smyrna; grandchildren, Tracey, Allen, Baron (Kara), Brian (Erica), Patrick, and Gabriella Rogers; great grandchildren, Arianna Claire, Lucille Elizabeth, Michael Allen, Michael Tristan, Wyatt Allen, Henry and Avery Rogers; two sisters, Sherry Nell and Drucilla; and two brothers, Franklin and Joe Ronnie.
 Manchester Funeral Home
SIMMONS
 Marvin Simmons, age 87 of Lebanon, passed away on Thursday, Sept. 12, 2019. The Inurnment Service will be held on Wednesday, Sept. 18, at 1 p.m. at Rose Hill Memorial Gardens. The family requests no flowers. In honor of Marvin, Memorial Donations may be made to Alive Hospice (1718 Patterson St, Nashville, TN 37203).  He is survived by loving wife of 62 years, Vivian Simmons; children, Jennifer (Alan) Milhoan and Tim (Stephanie) Simmons; grandchildren, Derek (Amber) Leeman, Daniel (Spencer) Leeman, Dayle (Jacob) Leeman, Amber Simmons, and Lindsay Simmons; and brother, Jennings Simmons. He was preceded in death by daughter, Vikki Leeman.
 Sellars Funeral Home of Mt. Juliet
USELTON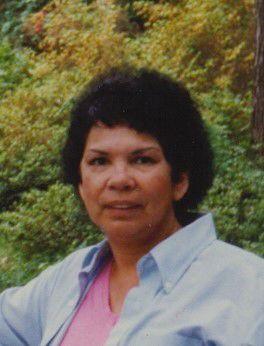 Funeral services for Mrs. Marie Anita Uselton, age 72, of Manchester, were conducted at 2 p.m. on Tuesday, Sept. 17, 2019, at Coffee County Funeral Chapel. Burial followed in New Reddens Cemetery. The family will receive friends from noon until 2 p.m., at Coffee County Funeral Chapel on Tuesday, Sept. 17. Mrs. Uselton passed from this life on Sept. 14 at Tennova Healthcare-Harton in Tullahoma. Marie was born on March 1, 1947, in Monterey, Calif., to the late Ramon and Bacilia Ybarra. She was a homemaker. She was a member of Christian Life Center Church in Tullahoma. Marie enjoyed collecting artwork, loved planting flowers, and had a soft spot for animals. Marie also enjoyed helping others and loved to make others happy. In addition to her parents she is preceded in death by two brothers, Raymond Ybarra and Steve Ybarra. She is survived by her loving husband of 51 years, Kenneth Ray Uselton; three sons, Ray Thomas Uselton (Lisa) and Kenneth Preston Uselton, and Gino Harris; two sisters, Reina Macias and Josephine Hamilton; three grandchildren, Arabella Uselton, Kristin Uselton, and David Uselton. In lieu of flowers, memorial contributions can be made to the local animal shelter in her name.
 Coffee County Funeral Chapel