HARRIS
Mr. Muriel Lee Harris, 90, passed away, Sunday, Sept. 2, in McMinnville.  He was born in Algood, Tenn. on June 14, 1928 to William Austin Harris and Rebecca Seegraves Harris who preceded him in death along with three sisters and two brothers. He was a resident of the Fountain Grove Community in Coffee County and was a member of the Fountain Grove United Methodist Church, Troy Lodge # 34 F & AM, Troy, Missouri, Scottish Rite Bodies of Chattanooga and the Al Malaikah Shrine Temple in Los Angeles.  He was an Aircraft Inspector traveling all over the United States and a Truck Driver for Batesville Casket Company in his later years. He was a US Army veteran of the Korean Conflict. He is survived by his wife of 66 years, Elsie Hardcastle Harris; son, David Lee Harris, Morrison; daughter, Patricia Ann and husband Dr. Mark Cotner of Billings, Mont.; five grandchildren; six great-grandchildren; several nieces and nephews. Funeral services were 2 p.m. Thursday in the Central Funeral Home Chapel with Ministers, Chuck Hopkins and Louis Johnson officiating.  Masonic Honors will be provided by the Hillsboro Lodge.  Burial was in the Gardens of Memory Cemetery in Warren County with military honors. Visitation was noon – 2 p.m. Thursday at Central Funeral Home.
Central Funeral Home 
HOWE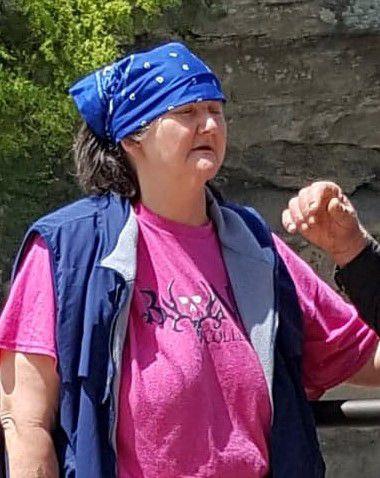 Elizabeth (Delores) Hammond Howe, 58, passed peacefully to joined her Lord and Savior in heaven on September 2, 2018. Elizabeth was born to Mittie Jane Hammond and Edmond P. Hammond on Nov. 23, 1959 in Deland, Fla. Elizabeth is preceded in passing by her mother, father, and brothers Edmond P. Hammond II, Howard P. Hammond, and sister Ilone Sargent. Elizabeth is survived by her husband, Karl Daniel Howe. Other survivors include daughters Sara Benjamin and Lori (Billy) Andrews of Hillsboro; Angie McMullen of Alabama, her sons, David McMullen of Tn; Jason (Candise) McMullen of Alabama; grandchildren – Hunter O'Dear, Remington Benjamin, Amaya Campbell, Skye, Axel and Aaron Andrews, Selena McMullen, Tempi and Lorali McMullen, Darius Combs, Bailee McMullen; many grand nieces and nephews; Beloved neice Patricia (Jerry) LaCoille, first husband Timothy McMullen, Eric Lewis, special "son" Kale Campbell. Elizabeth worked many years as a Licensed Practical Nurse, and even longer for the Lord. She currently resided in Pelham, and was a member of the Tullahoma Church of Jesus Christ of the Latter Day Saints. Previously she resided in Tracy City, and with her first husband helped run the bus ministry at First Baptist Church of Tracy City where she was able to have a lasting impact on the lives of many of the children who rode it. She did not just pick them up and drop them off, she took them in as family. This was her greatest legacy, her work for the Lord with those that he holds most dear.
JONES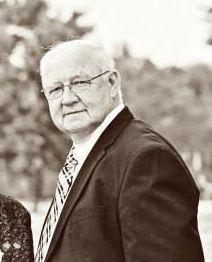 Funeral services for Mr. Orville "Buddy" Jones, age 73 of Manchester were conducted at 2 p.m. on Monday, Sept. 10 at Manchester Funeral Home with Bro. Doyle Sherrill, Bro. Danny Anderson, and Bro. Eric Elwell officiating.  Burial followed at Mt. Zion Cemetery in Warren County.  The family received friends from 5-8 p.m. on Sunday, Sept. 9, and again on Monday from noon until the time of service.  Mr. Jones entered into rest on Thursday, Sept. 6, 2018, at NHC in McMinnville. Buddy was born in Coffee County, to the late James and Kate Jones.  He worked 38 years for Carrier before retiring in 2005 and was a member of Hickory Grove Baptist Church.  Buddy loved going to tractor pulls, coon hunting, and doing benefit auctions.  He loved farming, never met a stranger, and always had a smile on his face. In addition to his parents, Buddy is also preceded in death by one brother, Dillard Jones; and two sisters, Arlie Tate and Pearlene Stotts.  He is survived by his loving wife of 54 years, Jo Ann Jones; one daughter, Melissa (Eric) Elwell; one brother, Frank (Tammy) Jones; four sisters, Artie Reed, Peggy Grosch, Margaret (Clyde) Lewis, and Betty (Orville) McCullough; and two grandchildren, Austin (Jordan) Elwell and Jodi Elwell.
Manchester Funeral Home 
KENNEDY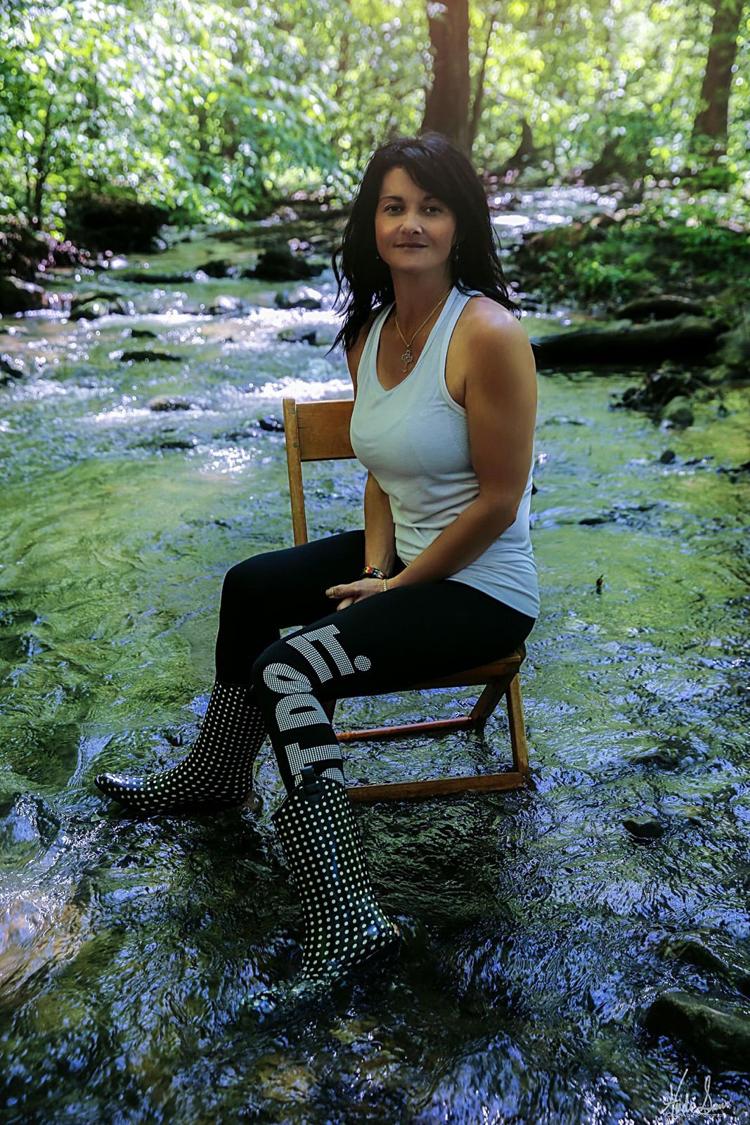 A celebration of life service for Rachel Ann Kennedy, age 44 of Manchester, was held on Sunday, Sept. 9 at 5 p.m. at Manchester Funeral Home with Brother Keith Sims and Brother Barry Whiteaker. The family received friends on Sunday prior to the service from 2- 5 p.m.. Rachel passed away on Sunday, Sept. 2, 2018 at St. Thomas Rutherford. Rachel was born on Oct. 11, 1973 in Coffee County. She was of the Baptist faith and shared her strong faith with everyone she was around. Rachel loved spending time with her family and friends and was a loving mother, daughter, sister, cousin and friend. She always put others first and was loved by all that knew her. She loved taking long, daily walks and was the owner of Rachel's His and Her beauty salon in Morrison. Rachel is survived by her mother, Elizabeth Faye Laxson Prater (Gary) of Smithville; father, David Kennedy; grandfather, J.C. Laxson; son, Will Freeze; daughters, Madison Hartwig and Megan Hartwig; brother, David "Dee" Kennedy (Lindsay) of Louisiana; sister, Lynn Myers (Mark); nieces and nephews, Isaac and Ashlynn Kennedy, Sam and Ben Myers; several aunts, uncles, cousins and many friends. At Rachel's request, please dress casually and come as you are. In lieu of flowers, memorial donations can be made to First Bank, 1500 Hillsboro Blvd., Manchester, TN 37355 in Will, Madison, and Megan's name.
  Manchester Funeral Home 
LAWRENCE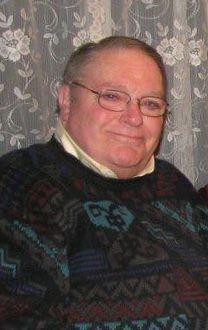 Memorial services for Mr. John Henry Lawrence, age 80, of Manchester, was conducted at 11 a.m. on Saturday, Sept. 8, at Hickerson Station Church of Christ.  Mr. Lawrence passed away on Saturday, Sept. 1, 2018 at Unity Medical Center in Manchester. John was born in Nashville, the son of the late Louis J. and Mary Hortense Bethel Lawrence.  He was a veteran of the National Guard, a salesman in the auto industry and was a member of St. Mark Catholic Church.  John was an Alabama football fan, loved movies, always looking at politics and news, and enjoyed spending time with family. In addition to his parents, John was also preceded in death by one brother, Frank J. Lawrence.  He is survived by his loving wife of 55 years, Frances Clifton Lawrence; two daughters, Lana Michelle (Michael) Ray and Lori Anne (JR) Hughes; three brothers, Louis J., Robert William and Luke Lawrence; three sisters, Linda Worley, Susan Brewington, and Diane Lowry; and grandchildren, Robert Lawrence Ray, Greg C. (Haley) Ray, and Zack John Henry Hughes. In lieu of flowers, the family requests memorial donations be made to a fund set up in John's name at USBank, 1000 Hillsboro Blvd., Manchester, TN  37355.
Manchester Funeral Home 
TEEMS
Sandra Kay Teems, age 76, of Manchester, passed away on Sunday, Sept. 9, at Manchester Healthcare. Sandra was born on Aug. 18, 1942 to the late Kenneth and Wilma Motsinger. She previously worked at Coffee County Bank as a teller. She loved playing bingo, doing crafts, and most of all spending time with her family. Sandra is survived by her loving husband of 54 years, William Teems; one son, Scott W. Teems (Susan); one daughter, Rebecca Kriz (Joseph); three grandchildren, Kyle Kriz, Brittney Kriz, and Megan Kriz. You may sign the online guestbook at www.coffeecountyfuneralchapel.com.
Coffee County Funeral
McCoy 
Lisa Ann Jones McCoy, age 45, of Manchester, formerly of Huntland, Tenn., departed this life suddenly on Sunday, Sept. 9, 2018, at her residence.  Lisa was born in Sewanee, on Sept. 19, 1972, to the late Gordon Jones and Janelle Isbell Jones.  Lisa is a member of Hickory Grove Baptist Church in Huntland. She attended Huntland High School and was a member of the 1990 graduating class.  She was a HHS Cheerleader all four years of High School.  She was a Certified Pharmacy Technician and was previously employed at Fred's Pharmacy in Decherd, then Walmart in Manchester and was presently employed at Marcrom's in Manchester. She loved working out at the Rec. Center in Manchester, she also enjoyed exercise classes and Zumba classes. Lisa made friends wherever she was. She was a loving and devoted daughter to her parents when they were both ill, as well as, a loving and caring mother, sister, aunt and friend.  She always had a smile on her face.  She will be greatly missed by all who knew her. She is survived by her son, Elijah James McCoy of Manchester, sister, Vickie Kunz and husband, John of Lansing, Mich. brother, Samuel Jones and wife, Tiffany of Huntland, Tenn., Niece, Catharine Seal of Grand Rapids, Mich., nephews; Alexander Seal of Lansing, Mich., Nathan Jones and Jackson Jones of Huntland, many Aunts, Uncles and friends.
Grant Funeral Home