This column is an ongoing feature of Manchester Living recognizing the dedication and everyman heroics of our local first responders.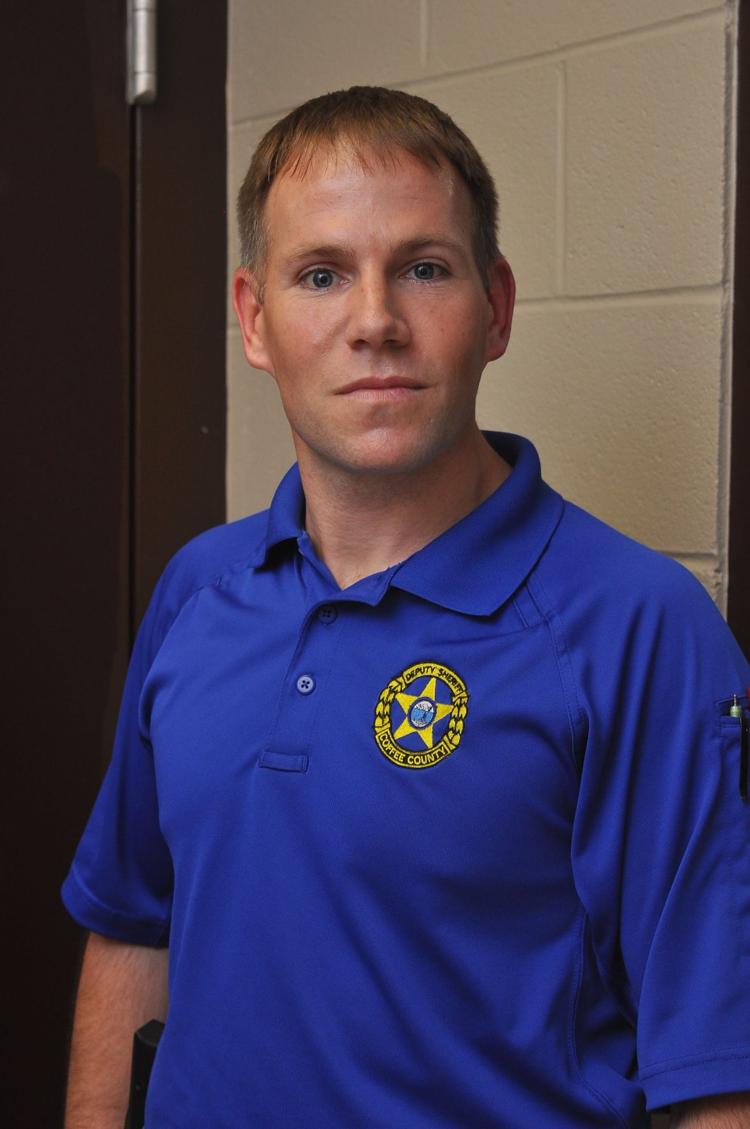 Coffee County Sheriff Department Corporal Sean McLaughlin has only been with the department for four years, but in his time there, he has distinguished himself as a strong leader and dedicated family man.
"I control the correctional facility. I'm on the floor with the other officers and inmates, keeping it running smoothly, and keep people out of the sheriff's hair," Sean said. Like fellow sheriff department officers, his days are a long 12 shift.
"It's a lot, but I've got a lot of good officers. I love all my guys. They're like family. It helps when you're closer to them," he said.
Sean was quick to credit the newbies for being first rate.
"We have a lot of higher quality guys coming to us, so they take it seriously. They want to get somewhere, so you give them the right leadership and guidance and you'll get them there."
Sean comes to CCSD from the U.S. Army and a tour in Iraq.  Not too long after the last tour overseas, he  was blessed with a daughter.
"A deputy and a dad, that's all I am in this world," he said. "Her and the department are my life. I wouldn't have it any other way."
The department offers a place of belonging.
"I've found my place. I don't think I'll be going anywhere. I like taking care of the officers and inmates," he said. "My biggest thing is loyalty to the department. There are a lot of hard times in corrections, you keep coming back – build that bond and (the job) keeps getting better."