Coffee County Central High School has hired Michael Sullivan to be an assistant wrestling coach at the school, athletics director Rebecca Koger announced Tuesday. 
Sullivan will be teaching Math at CHS. He is a 2003 graduate of Tullahoma High School. He was an assistant coach at Cane Ridge High School in Antioch for the 2017-18 school year.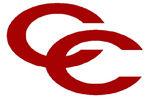 "He possesses a strong knowledge of fundamentals and techniques that will be of great value to our student-athletes," Koger announced in an email statement. 
Sullivan is anxious to get started. 
"I'm really excited to help get the program going in a forward direction," Sullivan said. "There is a lot of talent on the team and we look forward to having several state qualifiers."
Roger Barlow is the head wrestling coach at CHS.